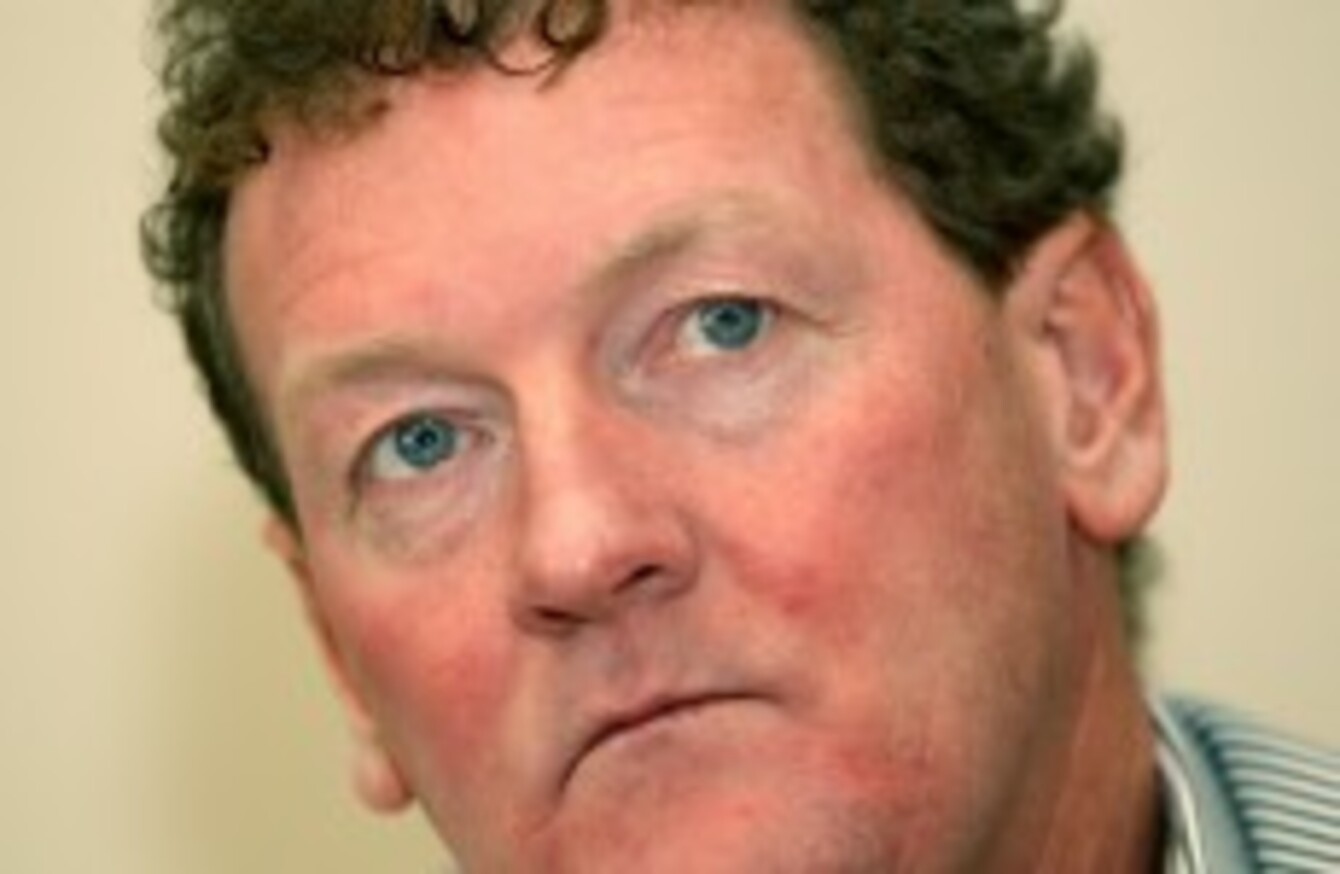 Image: ©INPHO/James Crombie
Image: ©INPHO/James Crombie
Updated 16:15
AFL AGENT RICKY NIXON is back in the headlines for all the wrong reasons after it was alleged that he had sexual relations with the 17-year-old at the centre of a recent nude photograph scandal.
Nixon is well-known on these shores as the agent at the centre of the AFL's controversial attempts to court GAA stars over the past few years.
He currently represents former Kerry star Tommy Walsh, while Niall McKeever, Jamie O'Reilly and Conor Meredith have all recently relocated to Australia after impressing Nixon during one of his Irish training camps.
Affair
These fresh accusations are the latest revelations in a scandal which has dogged Walsh's club, St. Kilda's, throughout their pre-season preparations.
The girl in question was responsible for placing nude and semi-nude photos of two of Nixon's clients, Nick Riewoldt and Sam Gilbert, on her Facebook page in December. At the time, she alleged that she had become pregnant by a St. Kilda's player, a pregnancy which she says that she later lost.
While denying all wrongdoing on the part of their players, St. Kilda's subsequently reached a settlement with the girl in January, providing her with accommodation "in order for her to gain stability back into her life."
However, today's Sydney Morning Herald reports that the girl has now informed journalists that she has since had an affair with Nixon.
'We started texting each other a lot and seeing each other a lot after January 21 when I had made the settlement with St Kilda.

'He sent me a text saying he hoped I could get on with my life.'
When pressed on the question of an affair with Nixon, she confirmed, saying "Yes. This might sound stupid but I didn't know he was married."
Inappropriate
The latest edition of the Melbourne Herald Sun has further details on the matter, with the agent speaking to them yesterday to get his version of events across.
Nixon informed reporters that he had visited the girl in her hotel room on Sunday night and again on Valentine's Day. Though he did admit to taking alcohol to the 17-year-old's room, he denied her allegations that they had an affair.
The paper quotes Nixon, who stated that "in hindsight my dealings with this girl were inappropriate and I regret them. I won't be seeing her again."
Trouble
These fresh allegations are merely the latest in a series of controversies which Nixon has found himself involved in of late.
As reported by TheScore last week, the agent was recently accused of bullying by a female fan who had attempted to take a photograph of Riewoldt. The incident occurred in September of last year as the star and his team-mates sat at a beachside restaurant in Melbourne.
Speaking to radio station 3AW last week, the woman – referred to as "Mary" – claimed that Nixon had phoned her in the days following the incident and unleashed a 10-minute long verbal tirade.
"He proceeded to swear and yell and threaten and bully and intimidate [me]," she said. "He said he was trying to get rid of scum like me."
Read more in today's Sydney Morning Herald > | Read Nixon's comments in the Melbourne Herald Sun >