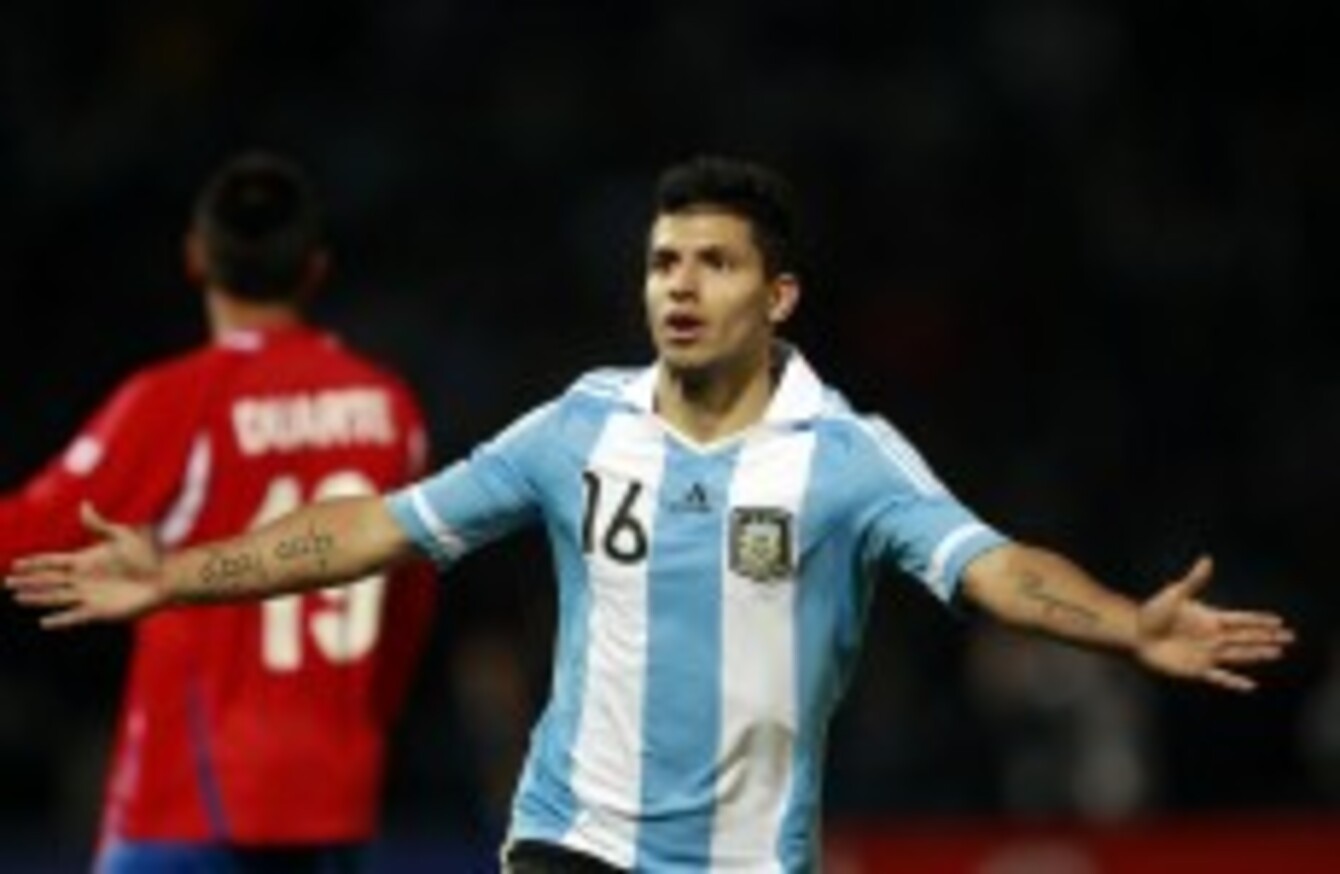 Aguero, who looks set to move to Man City, was in action at the Copa America recently.
Aguero, who looks set to move to Man City, was in action at the Copa America recently.
WHAT DO YOU do when you spend ludicrous amounts of money on a striker who turns out to be useless?
In the case of Man City and Edin Dzeko, you simply buy someone else for ludicrous amounts of money.
With that in mind, Sergio Aguero is on his way to Manchester to complete a £40m deal.
Meanwhile, there is mixed news for Liverpool fans as they have managed to discard one much-maligned midfielder, while keeping hold of another.
It seems a loan deal has been agreed with Fiorentina for Alberto Aquilani, but Lucas is going nowhere according to his agent. Something tells me Jordan Henderson isn't exactly quaking in his boots following the latter revelation.
Elsewhere, Peter Crouch might, just might, be going to Newcastle for £9m. Tottenham fans are keeping their fingers crossed.
Crouch's former club Liverpool will take a punt on Wigan's Hugo Rodellega, as they belatedly realise David N'Gog isn't quite up to scratch even as a backup to Andy Carroll and Luis Suarez.
Following his revelations yesterday regarding Wesley Sneijder, David Beckham continues to act as football's wise old sage. The player has defended Mario Balotelli for his antics in a friendly against LA Galaxy, saying he's "very young" and claiming "I want to help him".
Beckham may have a point, then again I'd be wary of taking advice from someone who once thought wearing a sarong would be a good idea if I were Mario.
In Irish news, Arsenal are considering making a bid for James McCarthy in an Arsene-Wenger-makes-move-for-non-French-player shocker.
Finally, another player has come unstuck thanks to Twitter, with Mike Ashley handing out a £100,000 fine to Newcastle's Jose Enrique for his criticism of the club. When will they ever learn?
Ill-advised prospective deal of the day: Wayne Bridge was hopeless for Man City and even worse for West Ham, so why are Newcastle trying to sign him?
Advised prospective deal of the day: Shane Long has shown for Ireland that he can perform at a very high level. With that in mind, West Ham should get their money's worth if they sign him. Then again, they probably thought the same about Robbie Keane.