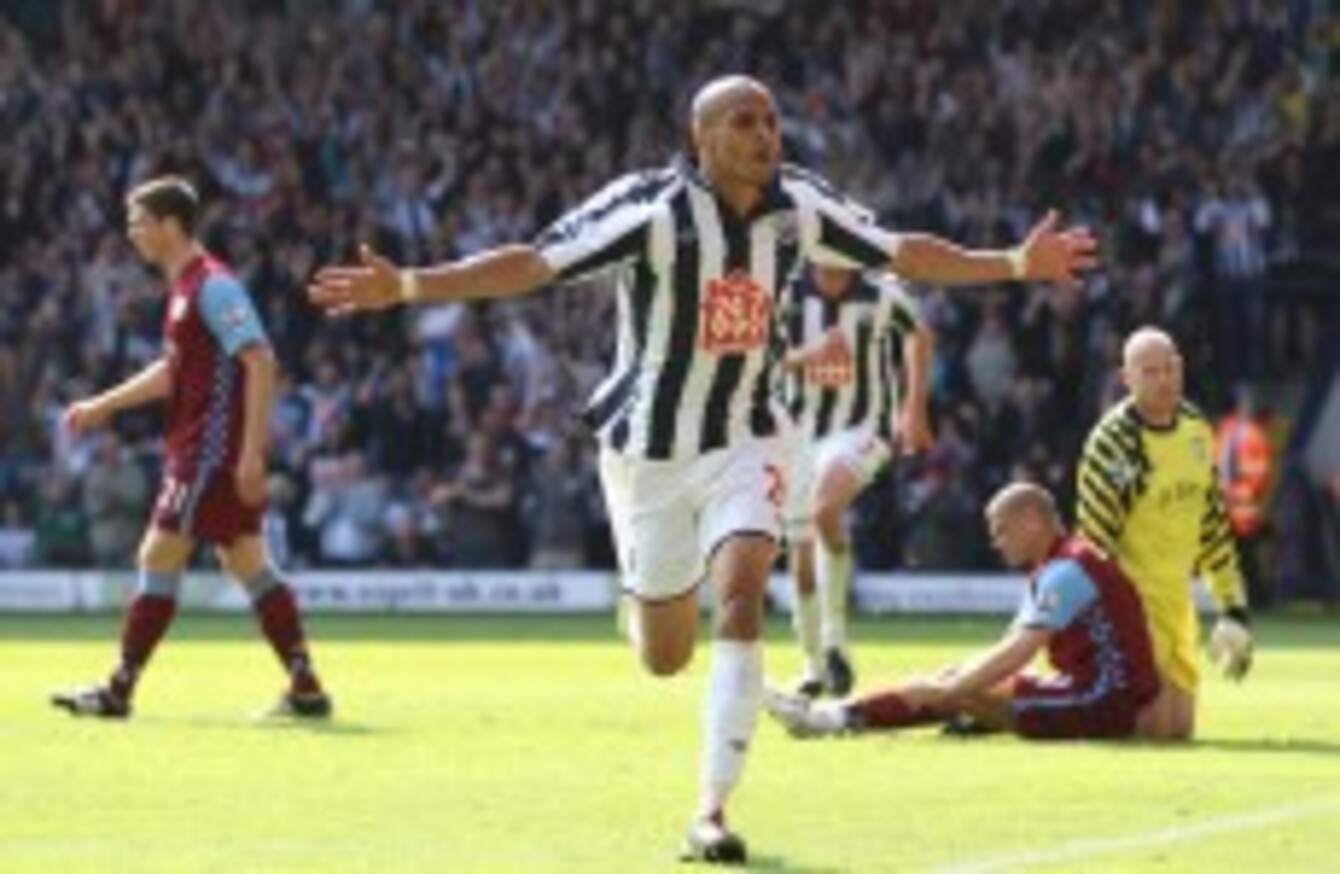 Odemwingie is one of three strikers being linked with Tottenham.
Odemwingie is one of three strikers being linked with Tottenham.
SOMETIMES TRANSFER RUMOURS are so outlandish, you can be almost certain they're not true.
So which rumour have reporters dreamt up over a few pints this time? Get ready for it… Paddy McCourt to Liverpool.
While the ex-Derry City and Rochdale man tends to show occasional glimpses of brilliance, his lack of consistency means he struggles to get into the Celtic first team at the best of times. I would initially have dismissed this rumour out of hand, but then again Kenny Dalglish did sign Jordan Henderson for £20m.
While a certain midfielder whom I will refrain from mentioning has finally left Arsenal, Arsene Wenger has rejected talk of replacing him with the type of player the club so obviously needs: Joey Barton. Gervinho can at least breathe a sigh of relief.
In the non-specific news story of the decade, QPR and Blackburn will apparently be signing some players.
Having realised they won't be able to get anyone better, Harry Redknapp has identified Peter Odemwingie as the man to resolve Tottenham's striker crisis.
Chelsea won't be signing Luka Modric according to The Sun, after Tottenham rejected a £27m bid, however Harry Redknapp wants to sell him in order to fund the purchases of Giuseppe Rossi and Adebayor.
Whether they sign Modric or not, there is no doubt that Chelsea are in need of someone halfway decent to boost their ailing squad. Perhaps Neymar will suffice, provided Man City don't get there before them with an inexplicable attempt to sign another striker.
It's as if they are signing players purely to prevent their rivals from buying them.
However, if Neymar does sign, and if the move turns into a disaster of Torres-esque proportions, you can no doubt expect plenty of 'Neymare' headlines courtesy of England's finest tabloid hacks.
Ill-advised prospective deal of the day: Robbie Keane's move to LA Galaxy is fine for the club, but terrible for the player. At 31, he should be at the peak of his powers, not slumming it in some Mickey Mouse league.
Advised prospective deal of the day: Arsenal really should sign someone (anyone?) to prevent their impending collapse. Jadson fits the bill nicely.