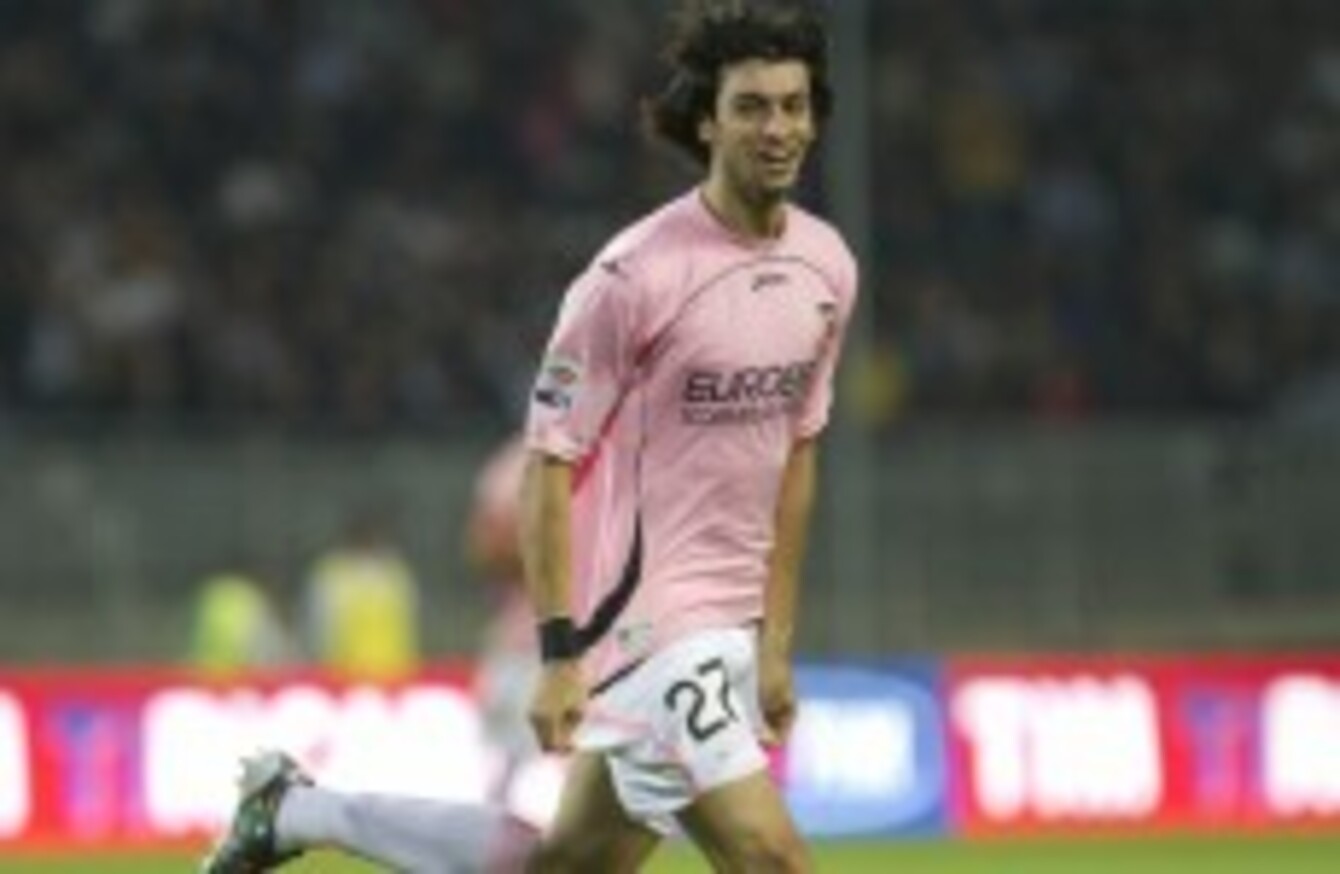 Javier Pastore is reportedly set to move to Chelsea.
Javier Pastore is reportedly set to move to Chelsea.
IT'S BEEN A relatively quiet day for transfer rumours, as clubs seemingly suddenly realise that money doesn't grow on trees and that the world's financial state isn't exactly healthy.
It won't last surely.
In a rare demonstration of logical thinking from a big-spending club, Barcelona are set to sell David Villa to either Chelsea or Man City in order to fund what is by now their 137th attempt to sign Cesc Fabregas.
Man United are now being heavily linked with Alexis Sanchez who apparently met David Gill recently, as Alex Ferguson finally looks to fill the void left by Cristiano Ronaldo's departure/realises Nani is not going to be the new Ronaldo.
Palermo attacking midfielder Javier Pastore could be on his way to Chelsea, who according to the same report, will not be capturing the Brazilian Neymar. The 19-year-old star is said to prefer a move to Real Madrid, as manager Jose Mourihno looks to get one-up on his former club.
Sergio Aguero will snub Man City and Chelsea for Juventus in a £40m deal. Perhaps Aguero took some advice from fellow Argentinian Carlos Tevez before making the decision and decided that Manchester would be too boring for him as well.
Tottenham will seal a £12m deal for Leandro Damiao, becoming the club's third Brazilian player. They'll be hopeful that he is more similar in playing style to Sandro rather than Heurelho 'The Octopus' Gomes.
In the lower echelons of the league, Sunderland are so desperate to offload Asamoah Gyan that they've sent an email to the top clubs alerting to the fact that the Ghanaian is available for transfer.
Meanwhile, surely the most shocking news of the day comes with the news that Wes Brown is wanted by not one, but three Premier League clubs – Bolton, Blackburn and Sunderland. Perhaps a form of temporary madness is afflicting Steve Bruce, Steve Kean and Owen Coyle.
Finally, Kevin 'so bad he can't even get into the Newcastle side' Nolan is to have a medical at West Ham today.
As I said, a quiet day.