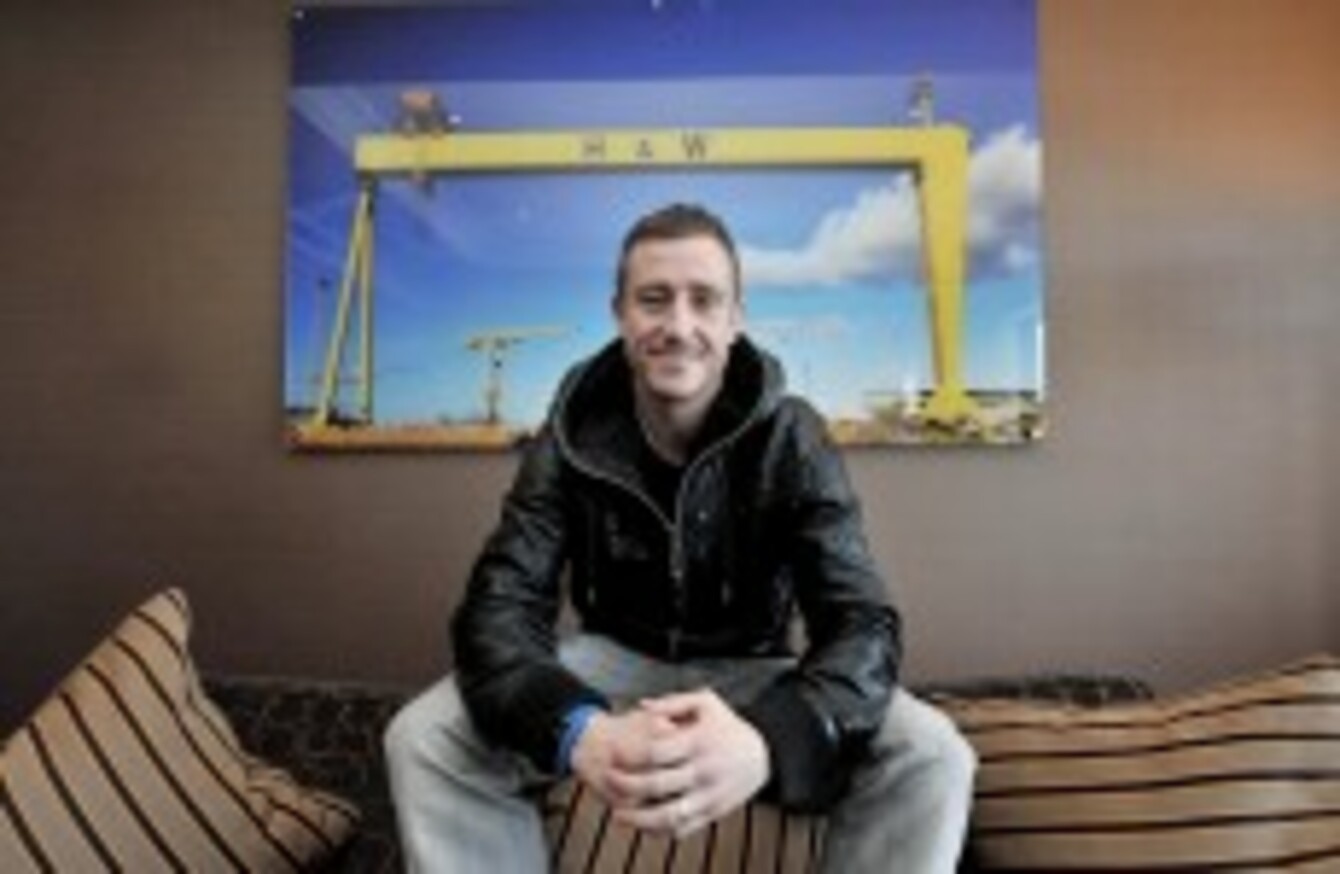 Paul McCloskey photographed at Belfast Hilton this week.
Image: INPHO/Presseye/Russell Pritchard
Paul McCloskey photographed at Belfast Hilton this week.
Image: INPHO/Presseye/Russell Pritchard
1. "Didier Deschamps knew instantly. As David Trezeguet thundered the ball into the roof of Italy's net to win Euro 2000, the French captain was struck by a feeling of finality. Amid the centre-circle celebrations, he told manager Roger Lemerre "it's never going to get any better than this". Deschamps was, of course, talking about a French dynasty that had just completed a double. But he might well have been describing international football in general."
Friend of TheScore, Miguel Delaney, writes on ESPN about the the decline in standard of international football.
2. "On Sept. 21, 2001, the New York Mets played the Atlanta Braves at Shea Stadium. It was the first major sporting event in New York since the Twin Towers went down. Our hearts were still pinned under the rubble."
Can sport help us heal, asks Tommy Tomlinson on Sports Illustrated.
3. "I managed to flag down a taxi outside our hotel and we were greeted by a Somali driver called Shahhi who just happened to be starting his career in the cab trade.  He had bought his car the previous day for all of about $150 but had not one clue where anything was in the city.  We eventually arrived at Auckland's most popular tourist destination where upon Donal advised him to invest in a 'Tom-Tom Sat Nav system' or risk going bust within 24 hours.
"I don't think Shahhi understood a single word."
Every day for the next few weeks, our man Hugh Cahill will be providing dispatches directly from the frontline in New Zealand. On Thursday, himself and Donal Leninhan landed in Auckland.
4. "A few years ago, I stood on the touchline at a training pitch, talking to a former Premier League manager. The conversation turned to one of the best players of the time and the manager began to laugh. 'There are only two things wrong with Thierry Henry," he said. "He's French and he's black.' Maybe I should have exposed the guy. Maybe I should expose him now. But I don't really see the point."
Oli Holt again argued, in the Mirror, for the introduction of a Rooney Rule in English football this week, ruffling some feathers.
5. "Russian businessman Bulat Chagaev took control of Swiss Super League side Neuchatel Xamax back in May. Just three months later, the club is in crisis, second from bottom in the table with just one win from seven games, and already onto its fourth head coach since Chagaev's arrival. Moreover, despite being a complete unknown in Switzerland prior to his arrival at Xamax, Chagaev has reached a level of notoriety usually only earned after years of destructive effort and bad decision-making."
The Football Ramble on Bulat Chagaev and how he's 'rapidly, terminally, shafting his newly-acquired club, Neuchatel Xamax'.
6. "I momentarily get the sense this is never going to become a real interview. But I start to ask a few questions and Gallagher starts answering them. And everything he says is hilarious. I don't even know if this can be properly reflected in a profile, because it's not so much what he says as it is the way he says it; Gallagher just has a naturally comedic, endlessly profane delivery that seems unbound by the parameters of normal conversation."
It's not really sport is it. But Chuck Klosterman interviewing Noel Gallagher on Grantland sure is fun.