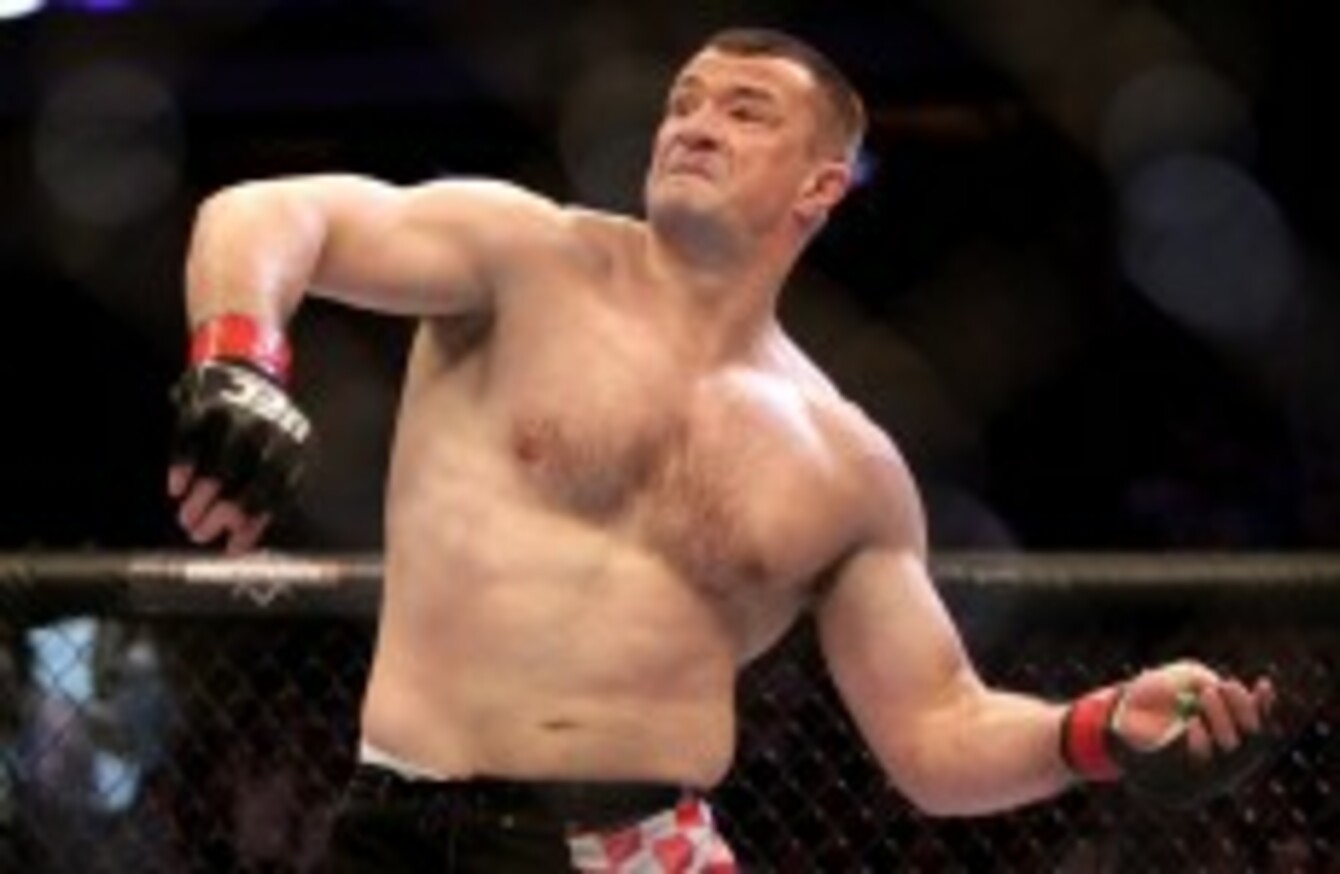 Image: DARRYL DYCK/The Canadian Press/Press Association Images
Image: DARRYL DYCK/The Canadian Press/Press Association Images
MIRKO "CRO COP" FILIPOVIC isn't exactly a household name on these shores, but that shouldn't stop him from teaching us a very valuable lesson about the art of trash talk.
The Croatian kickboxer lashed out at UFC middleweight Chael Sonnen who recently ruffled feathers when he accused fight promoter PRIDE of fixing their contests.
It seems that Cro Cop was less than pleased by the allegations; after all, he was PRIDE's World Grand Prix Open-Weight Champion in 2006.
Launching his tirade with a rather pleasant "I don't want your viewers to get offended," the Croatian not only called Sonnen's intelligence into question but did so with the dexterity and care of a man who treasures the every opportunity to engage in a good old verbal deconstruction.
"I am not the creator of any anthropological theories," he told Croatia's Gol, "but you can tell by his face that the man is slow — that he is stupid and he has the IQ of a children's shoe size. You can tell this by his face."
Let's not get into his calling out of people like [Minotauro] Nogueira, diminishing Fedor's or Wanderlei Silva's or my accomplishments and so on — people whose heights he will never reach.

Is he crazy? He obviously is, but I'm not mad at him. It's just as I can't get mad at my eight-month-old son, Fillip. The other day he walked over, took my glove and threw it on the floor. Should I get mad? That's a child who doesn't understand.

It's the same with Sonnen. He doesn't understand. I can't be mad at him about such accusations about fixed fights. That is a man who no one should pay attention to.
And that, dear readers, is how you respond when somebody accuses you of cheating.