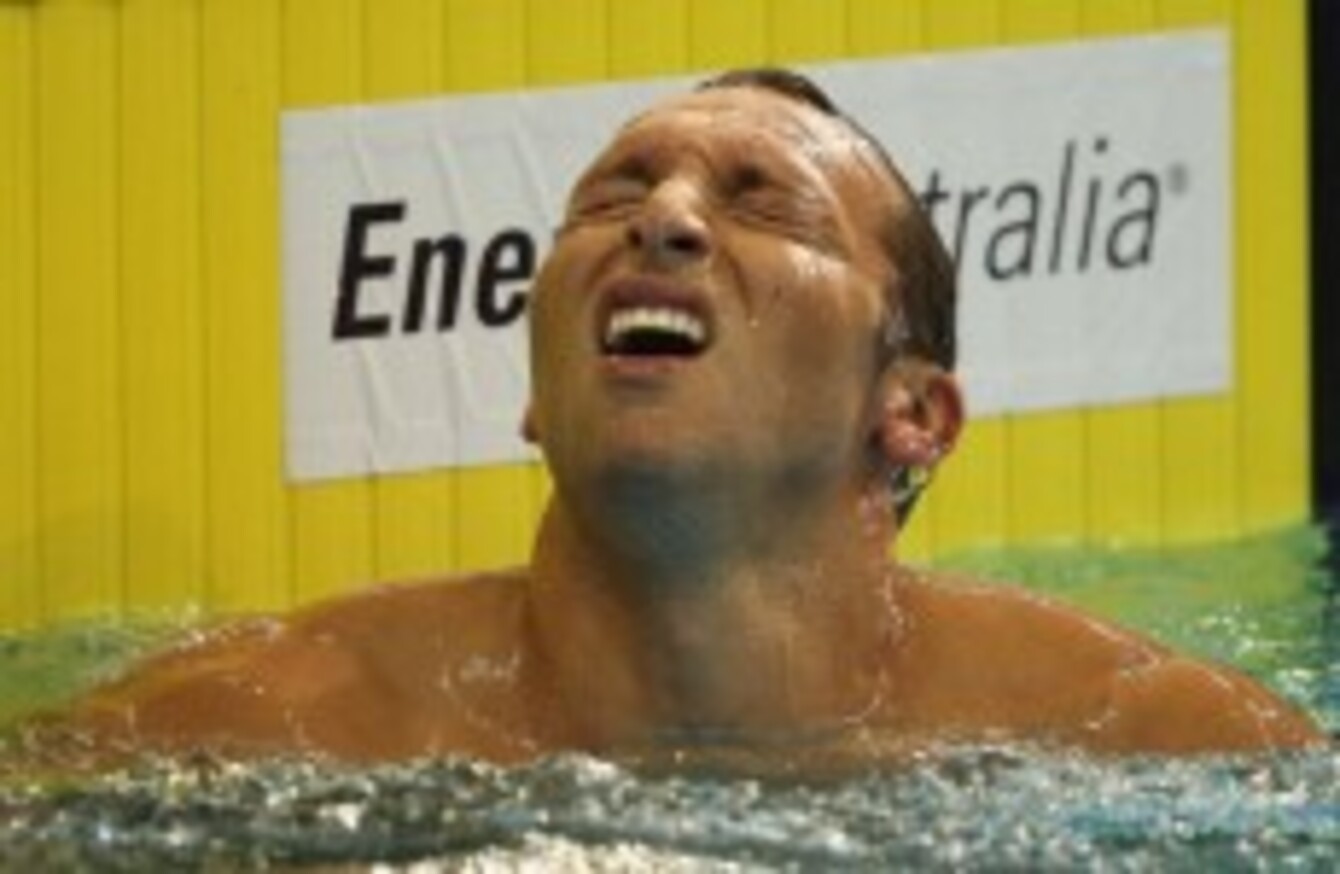 Ian Thorpe: nightmare.
Image: AFP
Ian Thorpe: nightmare.
Image: AFP
IAN THORPE'S DREAM of reaching the London Olympics are all but over after he failed to qualify for the 200m freestyle final on Friday.
The five-time Olympic champion could only manage the 12th fastest time in the semi-finals of the event at the Australian Swimming Championships in Adelaide. Thorpe, who came out of retirement in February last year, looked strong in the heats earlier in the day.
But his time of one minute, 49.91 seconds was slower than the one he set in the heats, and he was distraught by his failure to qualify.
"I'm terribly disappointed with that. I thought I could and thought I would swim a lot quicker, much quicker," Thorpe said afterwards. "I'm not sure why … this was slower than my time this morning.
He added: "The fairytale has descended into a nightmare."
Thorpe's hopes of qualifying for the London Games now rest with the 100m freestyle starting Sunday.  To qualify, the 29-year-old will need a top-six finish in a strong field featuring the likes of James Magnussen and Eamon Sullivan.