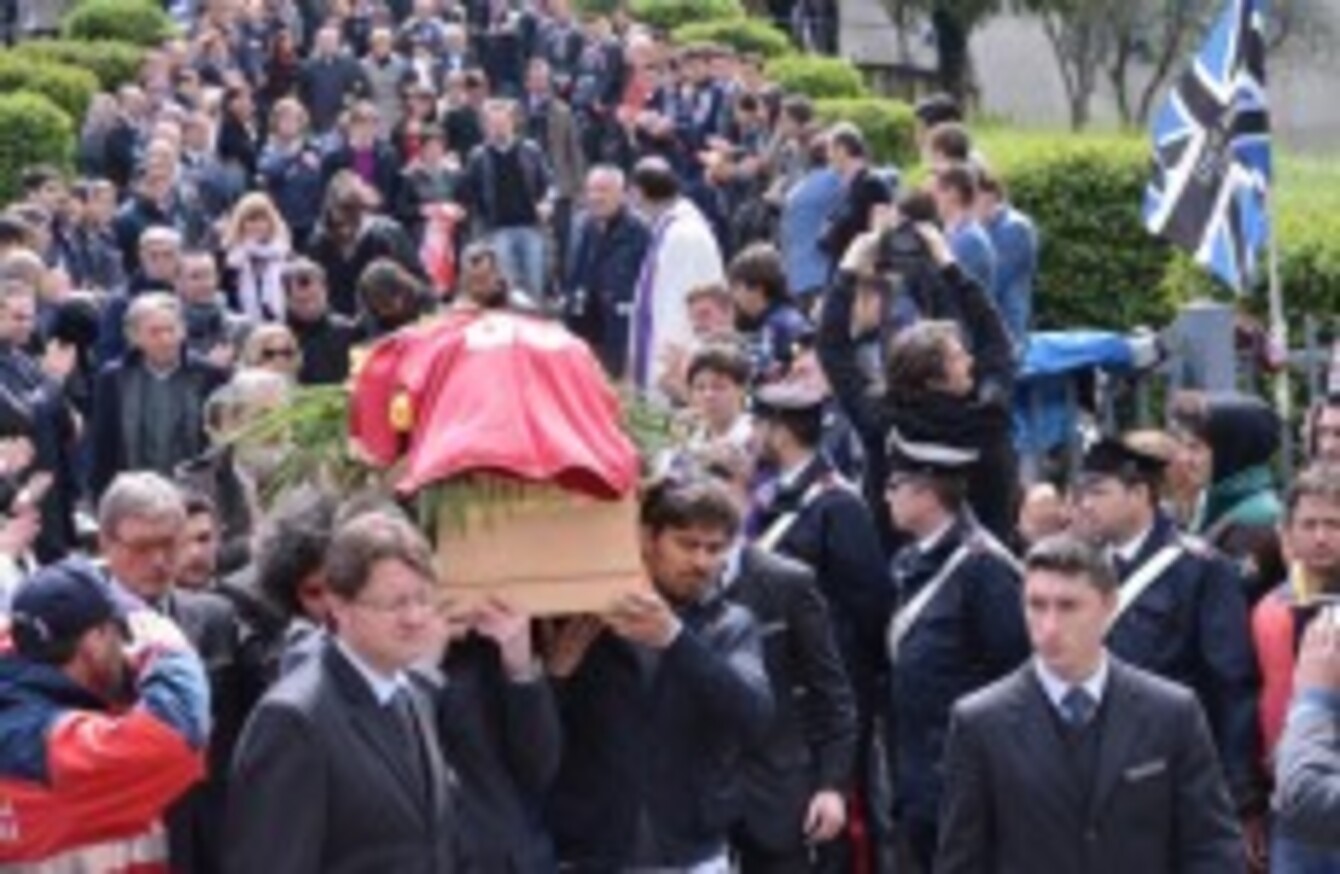 THE FUNERAL OF Piermario Morosini in Bergamo has seen over 10,000 people attend to pay tribute to the former Livorno midfielder.
Apart from Italian football dignitaries such as national coach Cesare Prandelli and Italian league president Maurizio Beretta, thousands of fans flocked to Bergamo to pay their respects, in what the Italian media called a 'peaceful invasion' of the San Gregorio Barbarigo church.
Morosini died on Saturday during Livorno's match against Pescara after collapsing on the field. The cause of death was initially assumed to be a heart attack, although a post mortem conducted on Monday failed to prove that.
Fans of various Italian football clubs placed scarves in front of the coffin of Morosini yesterday, while banners were held aloft in support. The midfielder played youth football in Bergamo for Atalanta before moving to Udinese, Bologna, Vicenza, Reggina, Padova and, finally, Livorno.
Due to the huge amount of mourners in attendance, three giant screens were set up outside the church to watch the funeral.