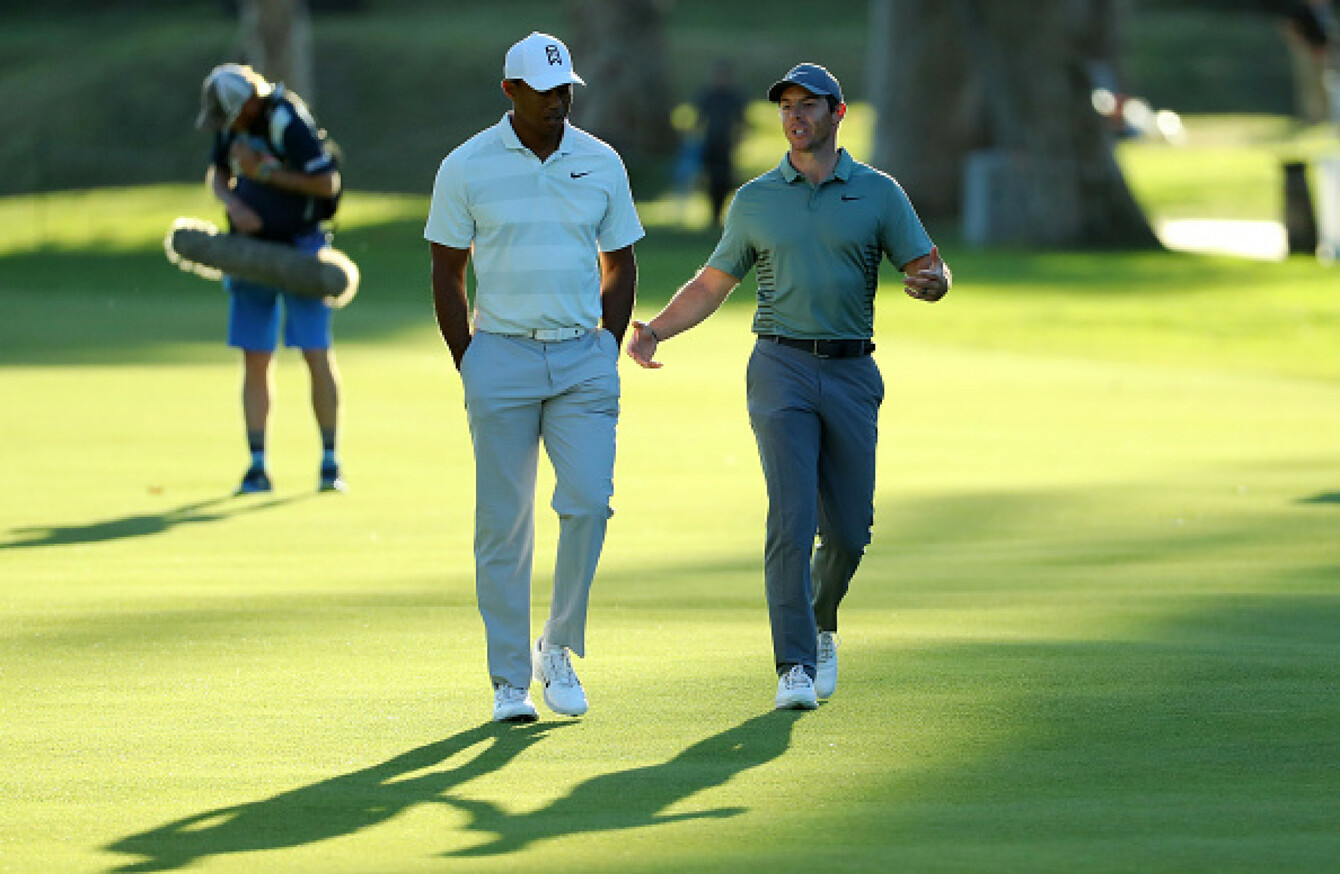 Image: Warren Little
Image: Warren Little
TIGER WOODS — WHO has impressed since coming back from injury — is closer to winning than a 'completely out of sorts' Rory McIlroy, according to Golf Channel analyst David Duval.
Persistent back injuries have plagued Woods' career in recent years but he appears to finally be beyond the worst of his issues and has recorded finishes of tied-23rd, a missed cut and 12th in his three PGA Tour starts this year.
There were plenty of signs of encouragement on his latest outing at The Honda Classic, too, and ahead of Woods' first Masters appearance since 2015, Duval said he is more likely to start winning again than world number 10 McIlroy is.
In recent weeks, McIlroy missed the cut at Pebble Beach before tying for 20th at the Genesis Open and sharing 59th at Honda as his putting and iron play continues to be a source of frustration.
The Northern Irishman hasn't won since capturing the 2016 Tour Championship and after last year battling a persistent rib injury, hasn't look anywhere near his best for some time.
"I think that he's in a place where he is just not playing good golf," Duval, the 2001 Open champion, said.
"I saw him on television last week and asked Brandel [Chamblee], who do you think is closer to playing great, Rory McIlroy or Tiger Woods? And to me it's an obvious answer.
"And I think that says a lot about what's going on. But I think Rory's putting continues to put pressure on his iron game, and until he figures that out, he comes out a little bit better and more consistent on the greens, it could potentially be doing what he's doing right now, what I believe, is ruining other parts of his game.
"And I feel like he's struggling, and you have to keep forcing it closer and closer to the hole. You are going to miss golf shots. You're going to be in bad spots. And I think that's part of what's happening right now."
Chamblee, also speaking on the Golf Channel, added: "He's completely out of sorts. He's missed a lot of short irons, a lot of scoring clubs. He's missing long, left, coming out, missing them to the right.
"He's leaving himself in a bad spot. It's not the Rory McIlroy that won four Major championships. So he's going to have to figure out a way to sharpen up his iron play going into Augusta. And then obviously there's still work left to be done on the greens that continues to plague him.
"So he's 10th in the world, but — he's still a formidable player, no question about it, and there's still a threat there, but he's gone into Augusta every year of his career in better shape than he's in right now, I would argue."
The42 is on Instagram! Tap the button below on your phone to follow us!