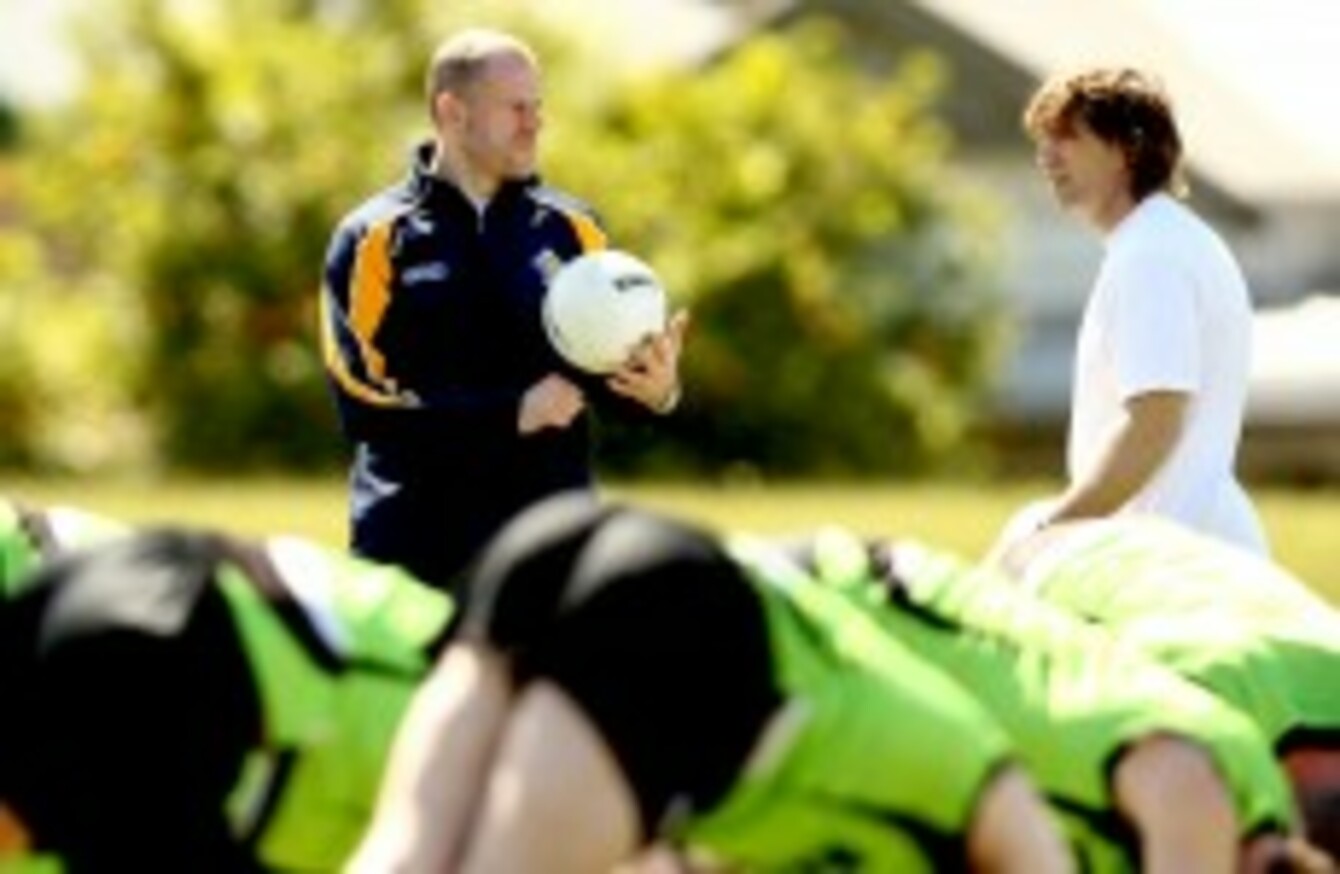 Image: ©INPHO/James Crombie
Image: ©INPHO/James Crombie
THE INTERNATIONAL RULES series will be scrapped forever if the violence of previous years rears its ugly head again, Irish coach Anthony Tohill warned this morning.
Ahead of the first test against Australia in Melbourne tomorrow, the visiting manager said that he was looking forward to a renewal of the intense physical battle which has become the series' hallmark.
But he called on both sets of players to stick within the rules of the game and avoid the type of dangerous brawl which marred the second test in 2006 and prompted the GAA to cancel the following year's tour down under.
"It has to be played in that spirit if the thing is going to have any future," Tohill said at this morning's press conference.
"We're very mindful of our responsibilities to the future of the game … to the players who'll come behind us, so they have the opportunity to play for their country.
It's too big a thing to be stuffed up by someone misbehaving on a football pitch. Players all know the boundaries. They know what's acceptable on a football pitch and what isn't.
A new-look Australian squad will be hoping to retain the Cormac McAnallen Cup which they won last autumn in Ireland 102-92.
And, according to Tohill, last year's series showed the compromise game's physical edge at its most entertaining and enjoyable.
"Just because there's no dust-ups if you like, there's (still) real physical confrontations, not aggression and not violence."