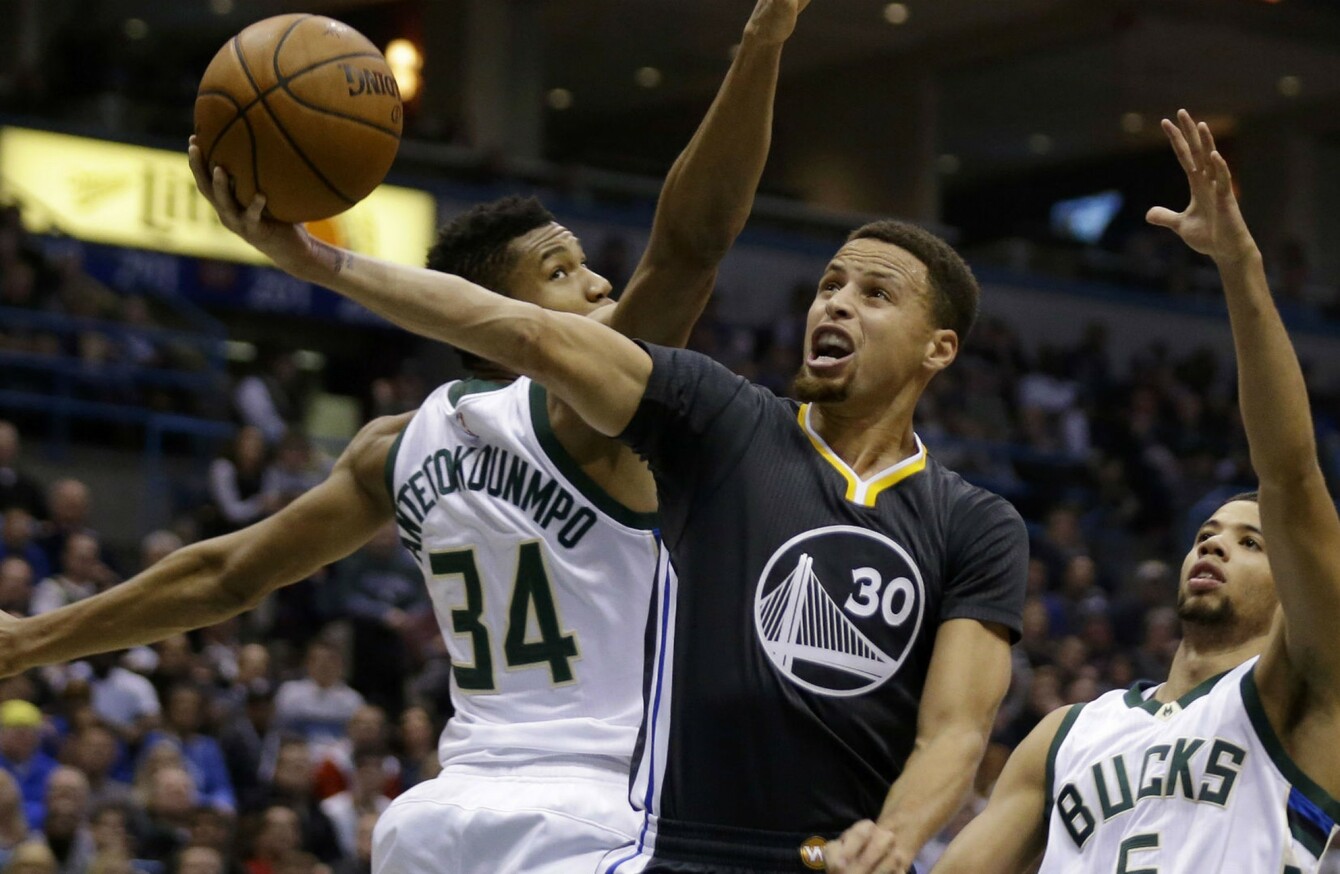 Golden State Warriors guard Stephen Curry.
Golden State Warriors guard Stephen Curry.
STEPH CURRY STRESSED the importance of focusing on the big picture after the Golden State Warriors' incredible winning streak finally came to an end.
The Warriors had started the season 24-0 and were looking to claim a 29th straight regular season victory dating back to last term, but suffered a 108-95 loss to the Milwaukee Bucks on Saturday.
Golden State's defeat prevented them from becoming the first NBA team to go unbeaten on a road trip of seven games or more and ended the Warriors' bid to beat the 1971-72 Los Angeles Lakers' 33-game winning streak.
Reigning league MVP Curry – who finished the game with 28 points – told ESPN: "We're a little upset that it came to an end.
"Obviously nobody wanted to experience that first loss and see how far we could take it but everybody is pretty proud of the accomplishment.
"If you told us going into the season we'd be 24-1 to start the year with some guys injured with the schedule we've had, we'd be pretty proud of that, which we are.
"It's been a long road trip, [we're] just trying to refocus as we get back at Oracle [Arena] and maybe start a new streak.
"Every game was special, knowing that you started 24-0 and gave it all you had in that 25th game to try to keep it going, we have a nice little spot in history, a team has never had a start like we have and we can hold on to that.
"Remember the big picture of the season is be our best come April and chase another ring."
Interim coach Luke Walton – filling in for Steve Kerr, who is still recovering from complications after back surgery, added: "Losing still sucks, just as I remember as a player and I remember as an assistant coach, it's never fun to lose.
"The schedule and the road trip kind of caught up with us. I just said [to the players] 'keep your head up, it's a loss, it sucks but it's really special what you guys did to start this season'."