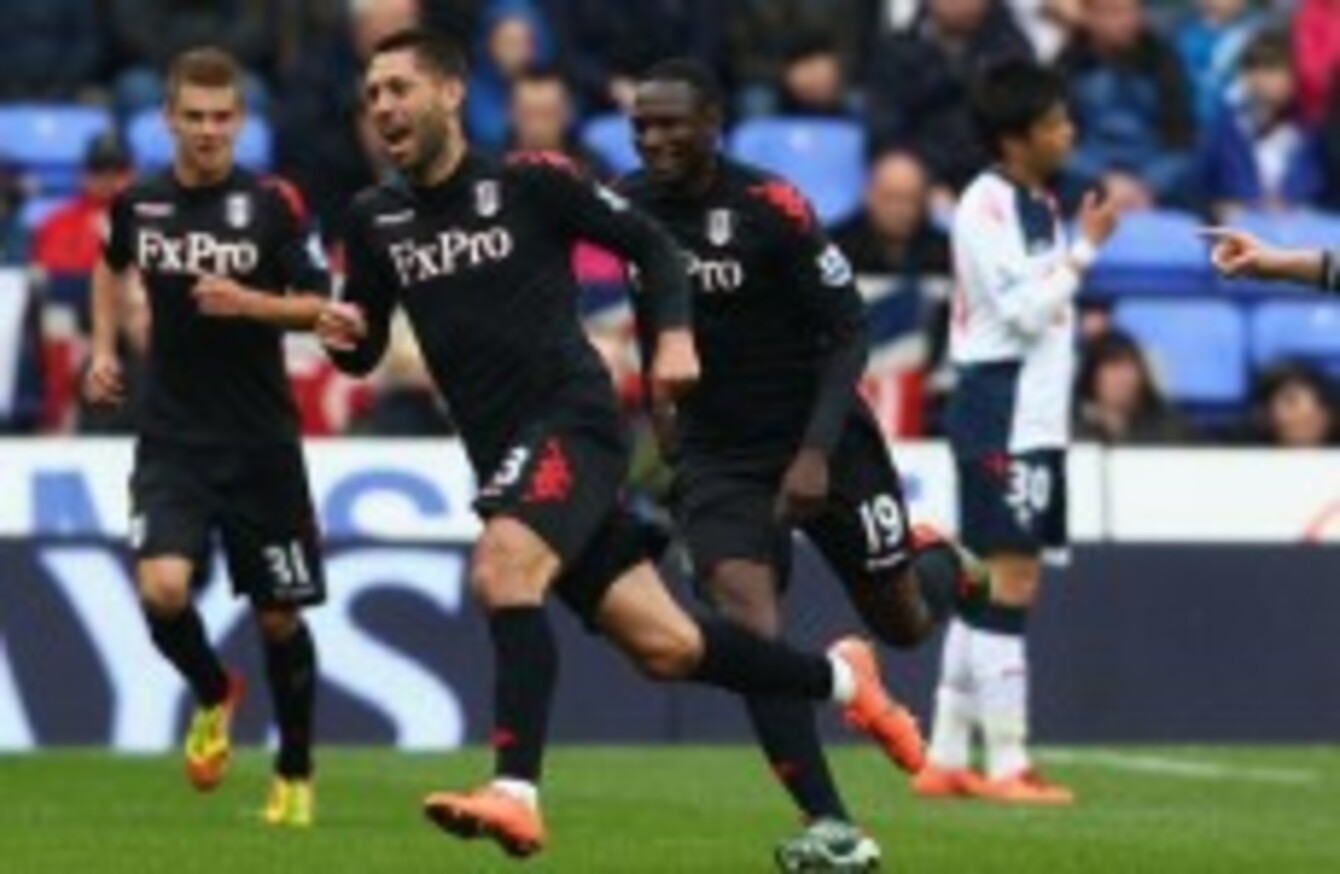 FULHAM'S IN-FORM AMERICAN midfielder Clint Dempsey is in no rush to decide his future as he approaches the final year of his contract, stating that he will see what happens in the summer.
Dempsey has been an integral part of the squad since joining the club in 2007 and has helped them into 10th position so far this season, scoring 15 league goals.
"We'll just have to see what happens," he told the Daily Mirror. "Some of my best memories have been at Fulham. I still have this season and one more to be at the club.
"I'm talking with the club, but we'll just have to see what happens in the summer. I just want to wait until the season has finished before I talk about anything. I want to focus on the rest of the season and that other stuff can take care of itself afterwards."
Fulham face a tough test against neighbours Chelsea on Monday night, and manager Martin Jol is hoping that the "indispensable" midfielder will sign a new contract at the club.
"We've offered [Dempsey] a good contract so hopefully he'll sign it," Jol said. "It's up to him. He knows what the club is all about, he knows he's an important player to us and that we'd like to keep him.
"We haven't scored a lot of goals over the last couple of years with our strikers, so I think Clint has made himself indispensable."