1. The theme tune
The intros weren't bad either…

YouTube credit: James Morris
2. Ulrika
"Ooh, I wonder what she's wearing this week."
Credit: YouTube screengrab
3. The events
Atmosphere, Danger-Zone, Swingshot, Gauntlet, Duel, Hang-Tough… we loved them all.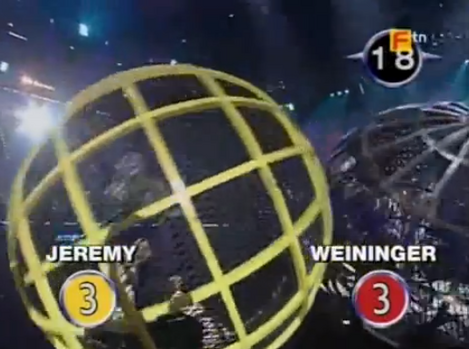 Credit: YouTube screengrab
4. Referee John Anderson
Credit: YouTube screengrab
Contenders, you will go on my first whistle. Gladiators, you will go on my second whistle. 3… 2… 1…" Brilliant.
5. The commentator
The excellent John Sachs provided the voice-over for all eight series of UK Gladiators.
6. The Wolfman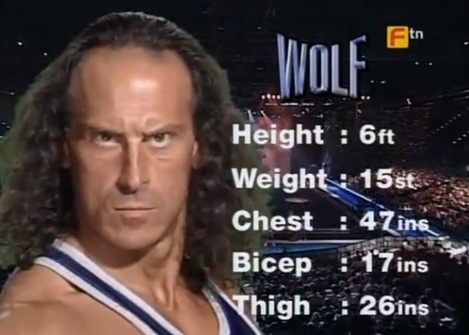 Credit: YouTube screengrab
The panto-style villain was always so easily wound up. Who's afraid of the big bad wolf?

YouTube credit: boomchikaz
7. Chants from the crowd
At the end of each event, fans at the Birmingham's National Indoor Arena would sing along to Queen's 'We Will Rock You', Thin Lizzy classic 'The Boys Are Back In Town' or a version of Edwin Starr's 'War', which went something like "What is he good for? Absolutely nothing!".
8. Jet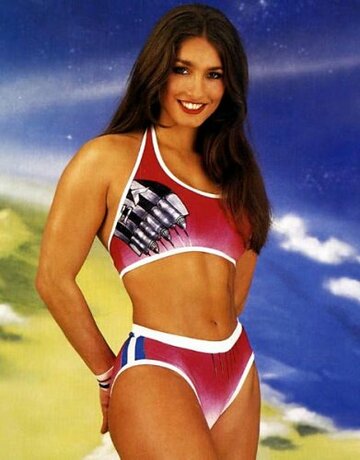 Credit: Tumblr
Gladiator, gymnast, actress, dancer, tv presenter, and all-round hottie. We loved her (and still do).
Wonder what she's up to these days? Check her out on Twitter.
9. The Eliminator
A gruelling 9 obstacles of hell. It began with a 20ft climb up the cargo net, down the slide, across the scramble sheet, onto the overhead ladder, along the rolling beams, a scale up to the platform and down the zip line.
After all that, the exhausted contestant still had to face the ultimate test… The dreaded travelator.

YouTube credit: tinyhorsemen
And that was it for another week. Not to worry about though, next up on UTV was Cilla and Blind Date. Could it get any better?
10. Because we miss you…
A revamped version did return to our screens briefly in 2008, but we'd prefer to forget about that.

YouTube credit: tinyhorsemen