Around the NFL
Where: iTunes, NFL.com, PlayerFM
Twitter: @AroundTheNFL
About: Perhaps the daddy of all the NFL podcasts, Around the NFL airs every second day or so sees Dan Hanzus surrounded by a room full of NFL.com heroes including Gregg Rosenthal, Marc Sessler, Chris Wesseling and TD behind the glass.
Why you should listen: Provides a great mix of humour, debate and news and there's almost always a big NFL name popping up on the show.
ProFootballTalk Live with Mike Florio
Where: iTunes, ProFootballTalk, PlayerFM

Twitter: @ProFootballTalk

About: While featuring very little in the way of mirth, Mike Florio does get to the heart of most of the NFL's hot topics by dealing with local reporters and players/coaches/execs closest to the team/teams in question.
Why you should listen: With a new pod nearly every day, it gives you great value for money on that long commute.
Overtime Ireland
Where: iTunes, Overtime Ireland, PlayerFM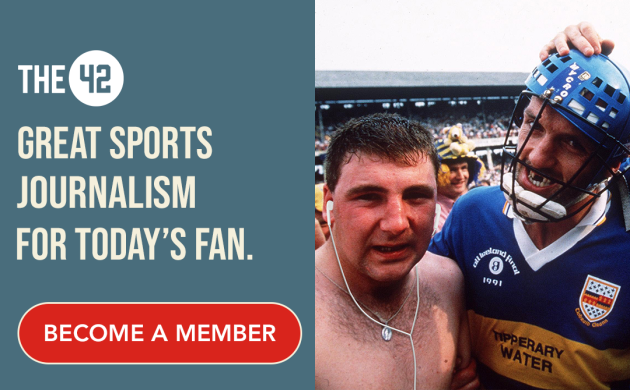 Twitter: @OvertimeIreland

About: An Irish slant on the NFL from brothers DJ and Colm Kelly.
Why you should listen: Often featuring special guests from the world of the NFL, the show has a great mix of betting and fantasy football advice, as well as a round-up of all the latest NFL news.
Grantland NFL
Where: iTunes, Grantland, PlayerFM

Twitter: @billbarnwell

About: Three times a week, Bill Barnwell and Robert Mays get together to discuss all things NFL.
Why you should listen: One for the football nerds as each edition tends to focus on quite a specific issue rather than general NFL news. Barnwell is one of the best sportswriters in the business and it translates into quality listening.
The F*BALL NFL Podcast
Where: iTunes, F*Ball, PlayerFM

Twitter: @FBALL_Andrea

About: A mix of news and analysis from Bleacher Report columnist Andrea Hangst and Brian Sibila.
Why you should listen: One of the only NFL podcasts to feature a woman's voice, F*Ball's approach tends to see the hosts come at current issues in the league from an alternative angle.
They're our picks, what are your recommendations?