Updated at 09.13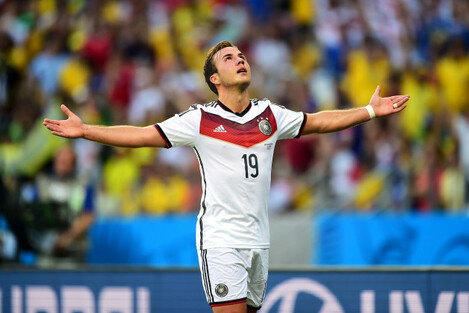 Source: EMPICS Sport
50. Mario Gotze (Bayern Munich/Germany)
Had a poor season at club level, but remains a talented player. The 24-year-old has 17 goals in 51 caps for Germany and scored the goal that won them the World Cup two years ago.
49. Hector Bellerin (Arsenal/Spain)
Linked with Barcelona who are looking to replace the outgoing Dani Alves, Bellerin had a superb season with Arsenal in the Premier League.
48. Laurent Koscielny (Arsenal/France)
In an Arsenal side that is not always reliable, Koscielny shows a refreshing lack of flakiness whenever he plays for the Gunners. The 30-year-old has earned 24 France caps to date.
47. Joe Hart (Man City/England)
England and Man City's number one has been performing consistently well since breaking into the Etihad outfit's first team in 2007.
46. Granit Xhaka (Arsenal/Switzerland)
The 23-year-old already has 41 caps for Switzerland and has just been snapped up by Arsenal for a reported fee of over £30 million.
45. Anthony Martial (Man United/France)
Had an excellent season with Man United despite the burden of a hefty transfer fee, few players at the tournament will be able to match the 20-year-old for pace, as was the case in the Premier League, where he managed 11 goals in 31 appearances amid a highly encouraging debut season.
44. Dele Alli (Tottenham/England)
The PFA Young Player of the Year, Dele Alli's energy and finishing ability means he is one of the most exciting English prospects in quite some time.
43. Alvaro Morata (Juventus/Spain)
Linked with Real Madrid, Man United and Chelsea among others, the 23-year-old Juventus star — who has nine Spain caps – is one of the most talented youngsters in the competition.
42. Jordi Alba (Barcelona/Spain)
A class act for club and country alike, Alba provides Barcrlona with some much-needed width and energy down the flanks and is without doubt one of best attacking full-backs in the world, making over 100 appearances since joining the Catalan club from Valencia in 2012.
41. Hugo Lloris (Tottenham/France)
An often underrated part of Tottenham's backline, the 29-year-old is also an important member of the French squad having already won 73 caps for his country.
40. Leonardo Bonucci (Juventus/Italy)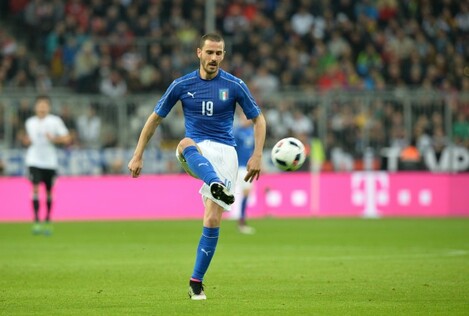 Source: Kerstin Joensson
Juventus are thought of as one of the best defensive sides in Europe, and along with Chiellini, 29-year-old centre-back Leonardo Bonucci is largely responsible for this reputation.
39. Blaise Matuidi (PSG/France)
With Pogba and Kante also available, France aren't exactly short of energetic midfielders, and the PSG star is another at their disposal. He featured at the last World Cup and in total, has eight goals in 43 appearances for France.
38. Juanfran (Atletico Madrid/Spain)
An integral member of Atletico Madrid's side for the past six seasons, the 31-year-old is widely recognised as one of the most dependable and defensively intelligent full-backs in the game.
37. Jamie Vardy (Leicester/England)
Unsurprisingly linked with Arsenal in recent days, the 29-year-old's 24 goals in 36 Premier League appearances this season has suddenly turned him into one of the most feared strikers in Europe.
36. Cesar Azpilicueta (Chelsea/Spain)
Like most Chelsea players, his form has suffered of late. Nevertheless, the 26-year-old — who has 15 Spain caps — remains one of the top full-backs in the game.
35. Jan Vertonghen (Tottenham/Belgium)
Impressed alongside fellow countryman Toby Alderweireld at the heart of Spurs' defence this season, whether in the centre or at full-back, the 75-capped international is likely to be crucial to Belgium's hopes, particularly in the absence of Man City's Vincent Kompany through injury.
34. Dimitri Payet (West Ham/France)
Payet took the Premier League by storm this season, scoring nine goals in 30 appearances, and he has been impressing for France of late also.
33. Romelu Lukaku (Everton/Belgium)
One of the best strikers in the competition, as 18 goals and six assists for Everton this season attests.
32. Gianluigi Buffon (Juventus/Italy)
It's a tribute to Buffon's incredible longevity that, at 38, he remains one of the world's best goalkeepers, having begun his senior career with Parma in 1995, before going on to win 157 caps and counting for Italy.
31. Cesc Fabregas (Chelsea/Spain)
Had a woeful season with Chelsea, Fabregas nonetheless still merits respect for his countless achievements in the game, which include winning the World Cup, European Championships (twice), La Liga, Copa del Rey, Premier League and FA Cup.
30. Mesut Ozil (Arsenal/Germany)
Unfairly maligned at times, Ozil consistently demonstrated his class this season at Arsenal, registering an incredible 19 Premier League assists.
29. Toby Alderweireld (Tottenham/Belgium)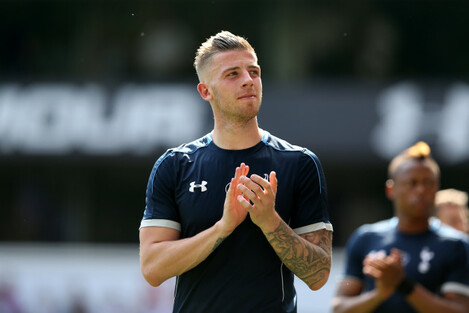 Source: Adam Davy
Arguably the best centre-back in the Premier League this season, Spurs defender Alderweireld was a regular part of the top flight's second-best defence statistically.
28. N'Golo Kante (Leicester/France)
Described as the Premier League Player of the Season by no less than Alex Ferguson, Leicester City simply would not have won the Premier League without the presence of the influential 25-year-old in their team.
27. David Silva (Man City/Spain)
Silva has 24 goals in 98 appearances for Spain, as well being one of Man City's few truly consistent performers over the past six seasons, helping them win two Premier League titles during this period.
26. Giorgio Chiellini (Juventus/Italy)
Juventus have won Serie A five seasons on the bounce, and the 31-year-old centre-back has been a regular feature at centre-back during this time. He also is vastly experienced at international level, having won 83 caps for his country.
25. Koke (Atletico Madrid/Spain)
The heartbeat of Diego Simeone's Atletico Madrid side, the fact that he may not start for Spain highlights the embarrassment of riches at Vicente del Bosque's disposal.
24. Jerome Boateng (Bayern Munich/Germany)
Another accomplished German centre-back who has 58 caps for his country in addition to having made over 100 appearances for Bayern Munich.
23. Thiago Alcantara (Bayern Munich/Spain)
The 25-year-old still only has six senior caps for Spain, but he has become a key member of Bayern Munich's side under Pep Guardiola.
22. Mats Hummels (Borussia Dortmund/Germany)
Set to re-join Bayern Munich after nine excellent seasons with rivals Borussia Dortmund, Hummels was key when Germany won the World Cup two years ago and he is likely to be crucial to their hopes again this time around.
21. Thibaut Courtois (Chelsea/Belgium)
Suffered like every other Chelsea player this season, but the 24-year-old goalkeeper remains among the key players in this golden age for Belgian football.
20. Antoine Griezmann (Atletico Madrid/France)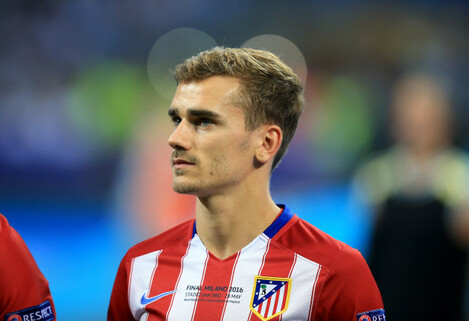 Source: EMPICS Sport
An integral part of Atletico Madrid's season in which they narrowly missed out on both La Liga and the Champions League, he registered an impressive 22 goals in 38 appearances in Spain.
19. Eden Hazard (Chelsea/Belgium)
Hazard may not have had the best of seasons with Chelsea, but the 2014-15 PFA Player of the Year remains a fine footballer, and there have been recent signs that he is rediscovering his old form.
18. Harry Kane (Tottenham/England)
The Premier League's top scorer with Tottenham this season, Kane is now the first name on the teamsheet for England.
17. Sergio Busquets (Barcelona/Spain)
One of the most underrated players in the world, Busquets may not have the flair of Iniesta or Rakitic, but he is an equally important part of Barca's midfield, having made well over 200 appearances for the club.
16. Gerard Pique (Barcelona/Spain)
A ball-playing centre-back who is also a consummate out-and-out defender, Pique has been at the heart of the Barcelona team for the past eight seasons, as well as winning 76 caps for Spain.
15. David De Gea (Man United/Spain)
Has been the Premier League's best goalkeeper for at least three seasons now, but is still not certain to start as he vies for a place with the legendary Iker Casillas.
14. Sergio Ramos (Real Madrid/Spain)
One of the main reasons for Real Madrid's Champions League triumph was their superb defensive record, and Ramos was at the heart of that.
13. Ivan Rakitic (Barcelona/Croatia)
Has helped Barcelona get over the loss of the influenial Xavi Hernandez, the 28-year-old will be a key figure alongside Luka Modric in the Croatian side.
12. Kevin De Bruyne (Man City/Belgium)
Has been a revelation since joining Man City, De Bruyne is arguably the best player in a highly talented Belgian team.
11. Toni Kroos (Real Madrid/Germany)
An extremely intelligent creative midfielder who has scored 11 goals in 65 appearances for Germany.
10. Gareth Bale (Real Madrid/Wales)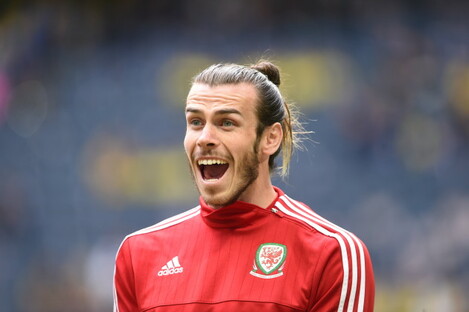 Source: Joe Giddens
Came to Real Madrid with high expectations and has managed this challenge with aplomb, winning two Champions League titles in the last three years.
9. David Alaba (Bayern Munich/Austria)
A complete player who can seemingly play in virtually any position, Alaba is to Austria what Ibrahimovic is to Sweden.
8. Manuel Neuer (Bayern Munich/Germany)
The 30-year-old remains the best goalkeeper in the world, having been a key player for Germany and Bayern Munich for several years now, earning 64 caps for the former.
7. Paul Pogba (France/Juventus)
At 23, Pogba is already considered one of the world's best players, having helped guide Juventus to four consecutive titles.
6. Luka Modric (Croatia/Real Madrid)
Real Madrid's midfield maestro was a major reason behind their Champions League success this season.
5. Thomas Muller (Bayern Munich/Germany)
Muller may lack the flair of other world-class attackers, but he has shown at previous tournaments and for Bayern Munich that he can be equally lethal. In two World Cups, the 26-year-old has managed an incredible 10 goals.
4. Zlatan Ibrahimovic (Free agent/Sweden)
Recently won his 13th league title in 15 seasons, Ibrahimovic is indisputably Sweden's key player.
3. Robert Lewandowski (Bayern Munich/Poland)
Arguably the best pure striker in the competition, Lewandowski managed 30 goals in 32 Bundesliga games this season and also has 34 in 76 for Poland.
2. Andres Iniesta (Barcelona/Spain)
Comfortably has won more trophies than any other player on this list, the 32-year-old has been dictating games for Barcelona and Spain for over a decade.
1. Cristiano Ronaldo (Real Madrid/Portugal)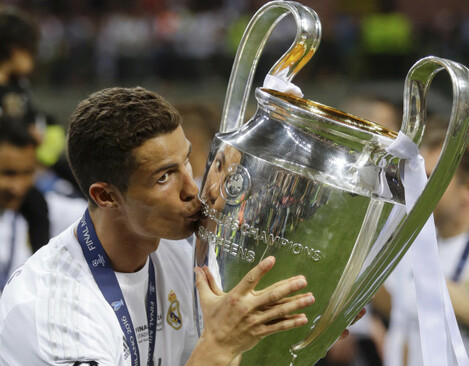 Source: Andrew Medichini
Recently helped Real win the Champions League, Ronaldo strengthened claims of being the greatest goalscorer in history by netting over 50 times in all competitions for the sixth consecutive season.
The42 is on Snapchat! Tap the button below on your phone to add!