I SPENT ALL of my teenage years and most of my twenties completely out of touch and out of control with my food and weight.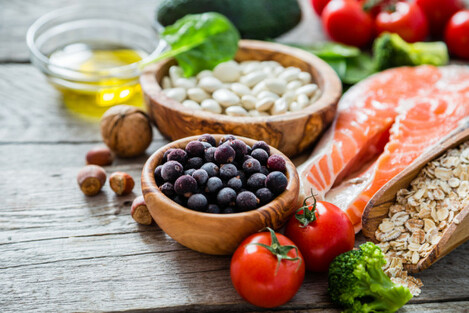 Source: Shutterstock/Oleksandra Naumenko
I was a fad dieter, obsessive exerciser, over eater, emotional eater and binge eater. I did it all.
Looking back it is incredibly clear to me that I had a very negative relationship with food. I reached a point in my mid-twenties when I realised that if I didn't help myself then, things would get so much worse.
Over the last five years I have worked very hard to release myself of any negative feelings I associate with food.  To say that I have learned a lot along the way — about myself, my environment and the people around me — is an understatement. I am really excited to share some of what I have learned in the form of habits I believe people who have positive relationships with food have.
In life there are very few absolutes, but a person's relationship with food and their understanding of what this means should be pretty straight forward. If you have rules, control, manipulate, manage, guilt, shame, plan your food, and or if you use the word clean, treat, cheat or "it fits", then I am pretty confident — from experience — you do not have a good relationship with food.
But above all else, if you can balance your thoughts about food, exercise and your weight with other parts of your life then you do not have a good relationship with food.
Habit 1: You are not ruled by rules
There's a fine line between thinking carefully about what we put into our bodies and obsessing, restricting, counting or making it fit.
Source: Shutterstock/Sebastian Duda
For a lot of people who require a 'structure to kick-start a healthy and sustainable eating plan', rules can be a good thing. However, most of the time we are being sold complexity over simplicity and unhealthy relationships hidden behind diets.
Whilst it's easy to define a healthy diet by the foods that we choose to eat, the real magic lies in how we feel about those foods and ourselves as we eat them. Even starting off with the best intentions of a balanced approach to food we often find ourselves creating more and more rules or getting that little bit stricter in the hopes the results will come faster, and this is where a lot of people get themselves into trouble.
Habit 2: You do not beat yourself up
You recognise you have a need for food and a desire to eat certain foods that you enjoy and you feel good about filling that need.
Beating yourself up after eating certain foods, punishing yourself by exercising or depriving yourself at a later stage is unhealthy, both mentally and physically. If things go wrong, and you make a mistake do not use food as a tool to punish yourself. Do not use food to reward good behaviour and do not think that eating a couple of extra biscuits means that you have failed and can justify eating the whole packet.
Don't generalise an entire experience because of one small mistake and remember that your identity and worth is not determined by your diet, mistakes or successes.
By our very nature human beings are fallible – we will make mistakes! When you do make a mistake, avoid creating more rules to make up for it and don't blame your failures on a lack of discipline. Ask yourself these questions and be honest: 'Is beating yourself up working for you? How long have you been dieting for and are you happy?'
Habit 3: You indulge and know it's ok
To me, the word diet suggests fear, restriction and a lot of hard work. But when you have a good relationship with food you can eat certain foods without feeling guilty or ashamed.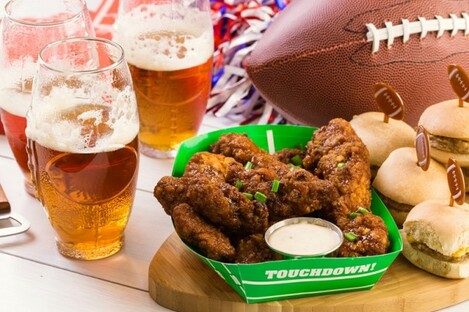 Source: Shutterstock/Arina P Habich
You understand how you can apply balance and moderation to your life and that you will not gain fat after a piece of cake. Food is a massive source of pleasure, fun and celebration and it is ok to enjoy this side of what food has to offer.
Habit 4: You trust yourself with food
Do you use your diet as an excuse? Are diets like Paleo, low GI foods, counting macros and calories, avoiding sugar and anything artificial, intermittent fasting (IF), not eating breakfast or eliminating carbohydrates covering up the abundantly clear fact that you do not trust yourself around food?
If you have convinced yourself that you need rules and diets in order to look, feel and perform at your best, then it is time to redirect this energy and hard work into developing trust with yourself. This trust will serve you in the long term by supporting you to create truly transformative change in your life. You can be healthy, fit and strong and still enjoy cake.
Habit 5: You are thankful for food
When you have a healthy relationship with food, you are thankful for it. You might take food for granted and in certain parts of the world you would be forgiven for doing so. However, it is important never to forget that some 795 million people in the world do not have enough food to lead a healthy active life. That's about one in nine people on earth.
Habit 6: You eat intuitively and mindfully
People who have a good relationship with food understand their body and respond to its need without conscious reasoning — intuitively. You eat when you are hungry, when the body silently whispers 'it's time to fuel up, feed me.'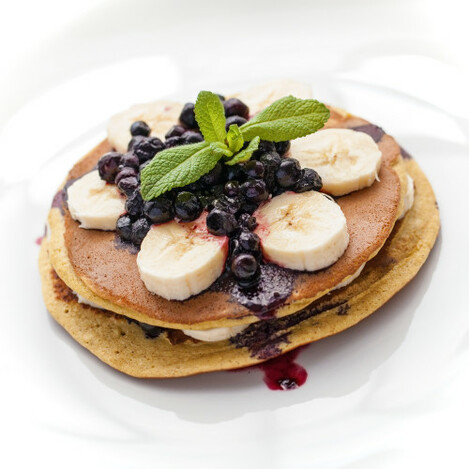 Source: Shutterstock/Jessmine
And when you do eat, you eat mindfully — aware of the taste, textures and flavours — cherishing and celebrating every bite. I know the temptation to race through your meal or snack is there but wouldn't you rather check in with your body and actually experience your food?
Habit 7: You understand the multiple roles food plays in your life
What do you expect your food to do for you? Fuel, perform, pleasure, manage weight?
Food plays a multitude of roles. However, people who have an unhealthy relationship with food place too much emphasis on just one and as a result miss out on so much of what food has to offer our lives. Food is designed to enhance our life and how we chose to live it, it should never take away from it.
Habit 8: You honour your body
People who have a good relationship with food understand that certain foods, chemicals, and substances can work against them in all areas of life. A person who honours their body is sure to put into their body things that will make them feel good. They will not use food as a crutch to provide short term pleasure.
This is why a person who has a good relationship with food will eat more nutritious, wholesome food then they do bad.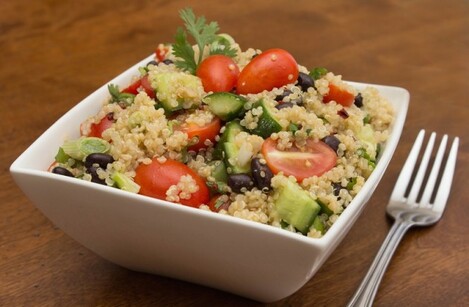 Source: Shutterstock/naD photos
These are just a few of the many habits that a person who has a good relationship with food have. So let me ask you a question, what role does food play in your life and what habits are you building in order to create a positive and healthy relationship?
If you do have a negative and unhealthy relationship with food, the problem is not actually food, it's how you think about food. The problem is not your body, it's that we live in a culture that has convinced you your body is broken. The problem is that we are surrounded by self-selected experts who think that they are promoting health, fitness and positive relationships, but are really just spewing out utter gibberish.
Sarah Doyle is a life coach, motivational speaker, positive body powerlifter and host of Better Life Project TV. For more information, follow her on Facebook, Instagram or check out Sarah's website here. 
The42 is on Instagram! Tap the button below on your phone to follow us!