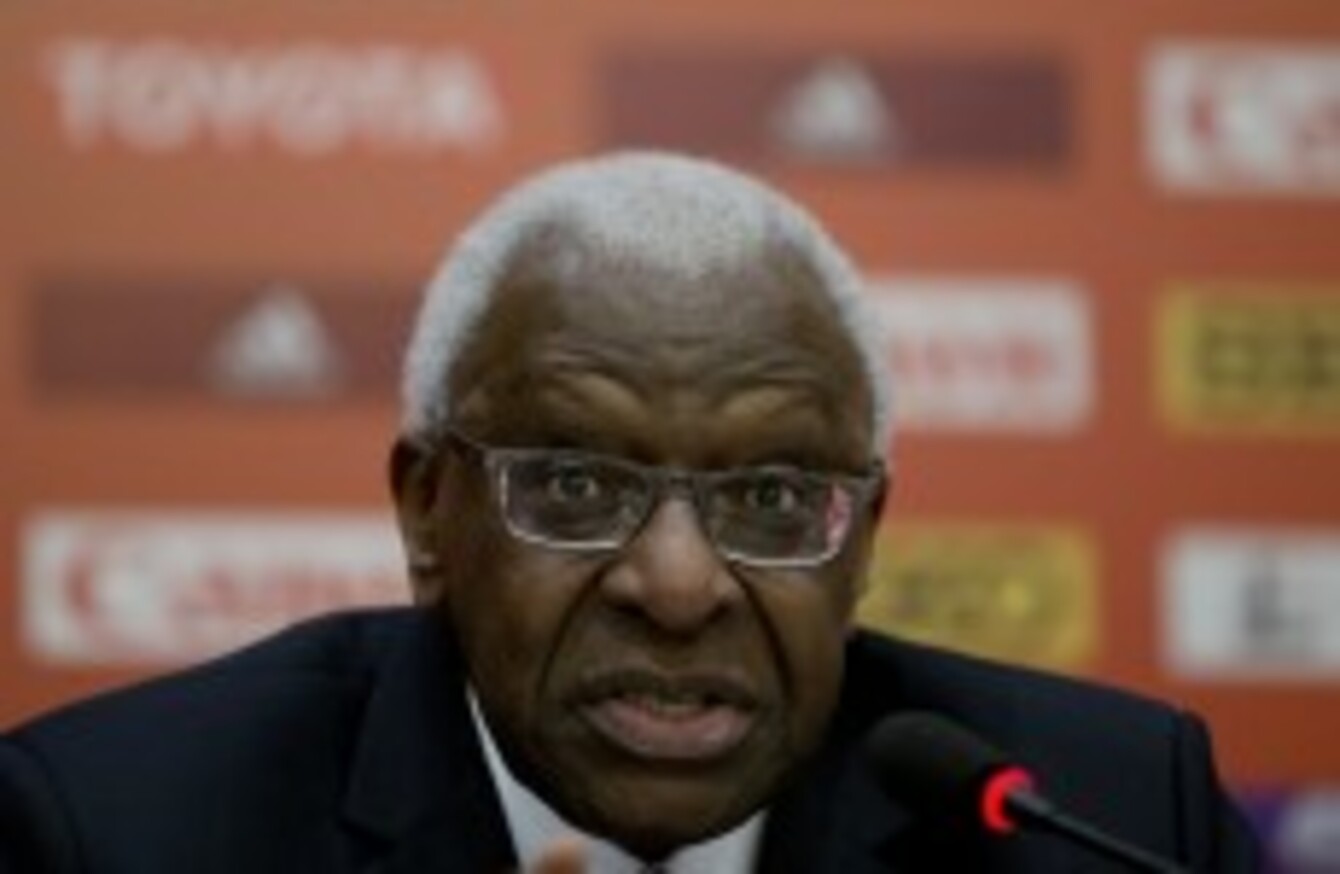 President of the International Association of Athletics Federations Lamine Diack speaks during a press conference.
President of the International Association of Athletics Federations Lamine Diack speaks during a press conference.
OUTGOING ATHLETICS BOSS Lamine Diack on Thursday warned that the sport could implode if it failed to win the battle against drug cheats, but flatly rejected comparisons to cycling.
"We are not cycling," Diack told a news conference in Beijing a day after Britain's Sebastian Coe was elected as his successor. "We invented out of competition tests, we pushed for (world anti-doping agency) WADA to be created because we wanted governments and sports federations to work hand in hand.
"We have no lesson to be taught by any other sport," he added in an impassioned defence of the sport two days before the start of the world championships. "We conduct 3,000 tests a year and 200 come back positive. You focus only on the bad news.
"But trust us, we cannot afford to have our performances in doubt. If there is any doubt, it's all over. But we are convinced 99% of our athletes are clean."
Chinese officials proudly pointed to efforts made to reduce Beijing's notorious air pollution by closing factories and halving the number of cars on the city's roads but talk inevitably returned to doping.
The International Association of Athletics Federations (IAAF) has come under fire after claims that data from 12,000 blood tests between 2001 and 2012 revealed suspicious results and that 50 Olympic and world gold medals could be tainted by drug use.
Track and field's world governing body has vehemently denied allegations of a cover-up for failing to follow up on suspicious test results.
28 track and field athletes were suspended by the IAAF last week after samples from the 2005 and 2007 world championships were retested, although they have yet to name and shame the athletes implicated due to legal reasons.
- Zero tolerance -
"We will let the commission work and when they are ready, we will be notified," said Diack, 82, in closing the IAAF congress. "Last week it was said we tried to hide results. What the aim of these accusations was I cannot tell you.
"But we will continue to do the job, as always — and not because of the current fuss. The next president has been very clear that he has zero tolerance for drug cheats and that is our standard."
Coe, who slipped quietly into Diack's press conference and sat in the front row, has promised to devote more resources to anti-doping and to set up an independent unit for athletics with tests currently going through WADA.
"Seb comes into power at a time of doping allegations but he is big enough to stand up and face up to these problems, and prove these accusations are indeed wrong," said Diack. "He loves the sport and will do a great job. He knows much more about sports than I did as an Olympic champion and world record holder."
Much of the focus of the world championships will be on Jamaican superstar Usain Bolt and his battle in the men's 100 metres with American rival Justin Gatlin, who has twice tested positive for banned substances.
"I know Usain Bolt pretty well and I think he's come here in top form," said Diack. "I hope that from Saturday we will talk about athletics and competition and no more about doping. At least I hope so."