AARON RODGERS THREW a 12-yard touchdown pass to Devante Adams with 11 seconds left to lift the Green Bay Packers to a 35-31 NFL victory over the Dallas Cowboys on Sunday.
Rodgers carried the Packers on his back down the stretch as the clutch winning drive lasted 62 seconds and took nine plays, including an 18-yard run by Rodgers for a first down.
The scramble out of the pocket to the side of the field was just another example of the way Rodgers dissected the Cowboys defence late in the game at AT&T Stadium.
"I just felt a gap to my left. I knew if I could get out there I would probably have a good lane to run," he said.
On the winning touchdown Rodgers placed a perfect pass over the helmet of Cowboys rookie cornerback Jourdan Lewis and into the arms of Adams. Rodgers had tried to team up with Adams on the previous play but his toss was short.
"I missed him on the first one," Rodgers said. "He came back to the huddle and said go back to it."
The winning drive came after Dallas quarterback Dak Prescott ran in a go-ahead touchdown for the Cowboys with 73 seconds left.
Prescott completed 25 of 36 passes for 251 yards and three touchdowns and Ezekiel Elliott rushed for 116 yards, but it wasn't enough.
The Packers eliminated Dallas from the playoffs on the same field in January, when Rodgers converted a key third-and-20 play in the closing seconds and kicker Mason Crosby nailed a 51-yard field goal as time expired.
Green Bay returned Sunday to do it twice in a year and improve to 4-1 on the season while Dallas dropped to 2-3.
The New York Giants lost again and Odell Beckham's early season woes continued as the receiver will need surgery after breaking his left ankle in a 27-22 loss to the Los Angeles Chargers.
Beckham suffered his injury with about four minutes left in the fourth quarter when he fell awkwardly to the ground.
The injury comes nine days after Beckham was fined $12,000 for his awkward touchdown celebration against Philadelphia where he tried to imitate a dog urinating in the endzone.
Quarterback Philip Rivers threw three touchdown passes for the Chargers who recorded their first win of the season.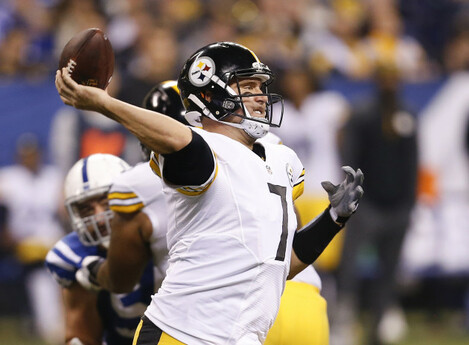 Source: TNS/ABACA
Elsewhere, Ben Roethlisberger turned in his worst home performance in more than 11 years as the Jacksonville Jaguars intercepted five passes in a 30-9 win over the Pittsburgh Steelers.
Subscribe to The42 podcasts here: