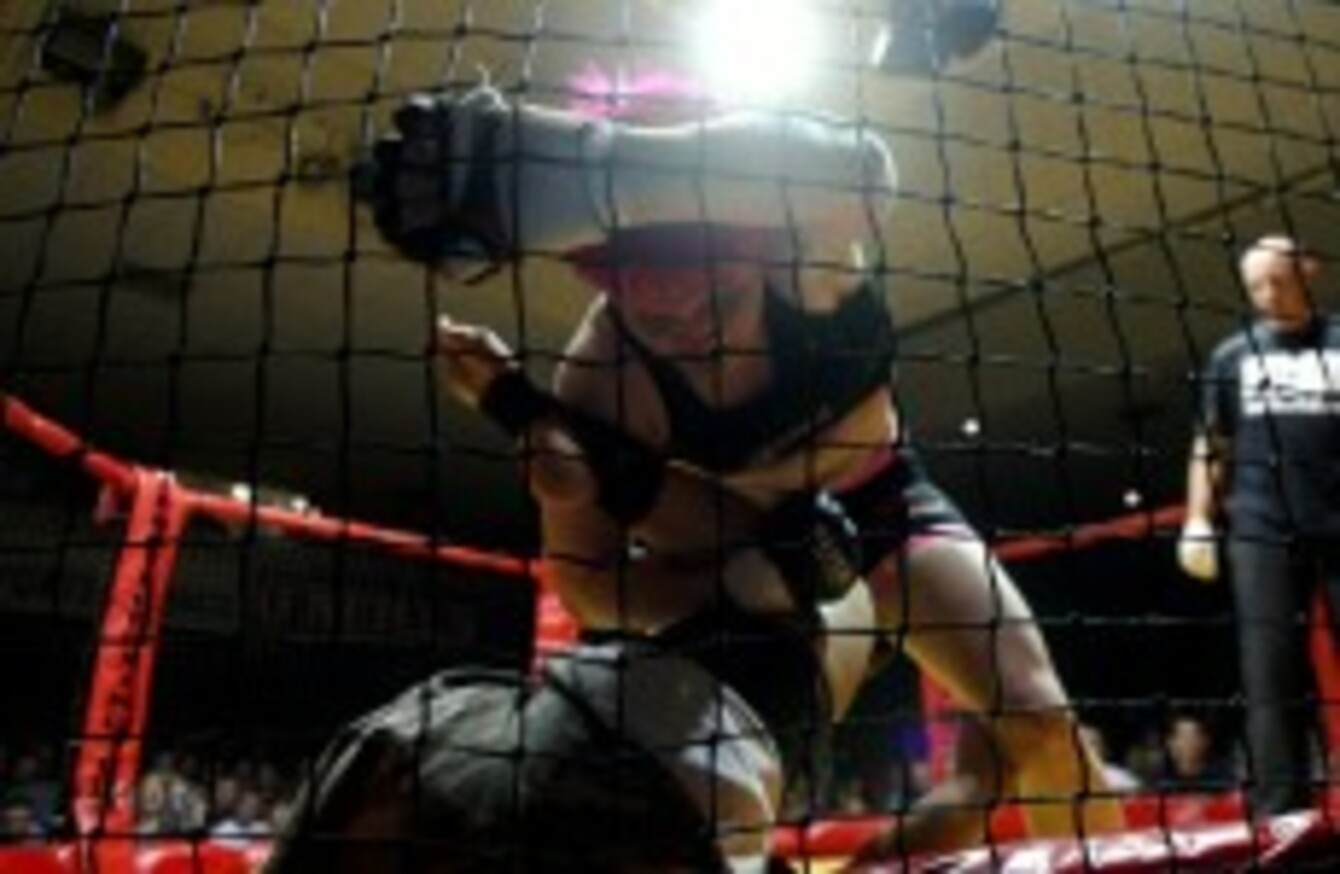 Aisling Daly: focused on big shot.
Image: Morgan Treacy/INPHO
Aisling Daly: focused on big shot.
Image: Morgan Treacy/INPHO
IRISH MMA STAR 'Ais the Bash' Daly will be looking to secure a spot in the upcoming 'The Ultimate Fighter' show when she flies out to Las Vegas this month.
The 26-year-old Dublin native will be hoping to become the first ever Irish woman to step inside and compete in the Ultimate Fighting Championships (UFC) famous octagon. This will be the first season of the TUF that will have an entire women's cast and at the end of this season the inaugural UFC Women's Strawweight Champion will be crowned.
"This season of 'The Ultimate Fighter' will be the first time ever that there will be 16 girls only in the house. And when the 16 girls compete; the two that are left will be fighting for the UFC 115 lb. Championship.
"There are 11 girls who are already picked for the competition who were signed directly from Invicta. Some of them are quite good fighters, others are just there to kind of add entertainment value and make up numbers and that kind of thing.
"Nobody in the house has as good of a record as I have and nobody's as experienced as I am. So I am feeling really confident about who's going to be in there."
Daly is 14-5 in her MMA career thus far and has competed in many of the top MMA organisations in both the UK and the US, including Bellator, Invicta and Cage Warriors. She is also coming off an impressive second round arm bar submission victory last December at Cage Warriors 63 and believes she has what it takes to bring the belt back to Ireland.
"In a year's time I definitely see myself as being a UFC champion, 100 per cent. I see that belt around my waist, I see myself still at home in Dublin training hard. I see that belt and I just see myself getting ready for bigger fights."
Try outs for TUF 20 will be taking place in Las Vegas, USA on 28 April.