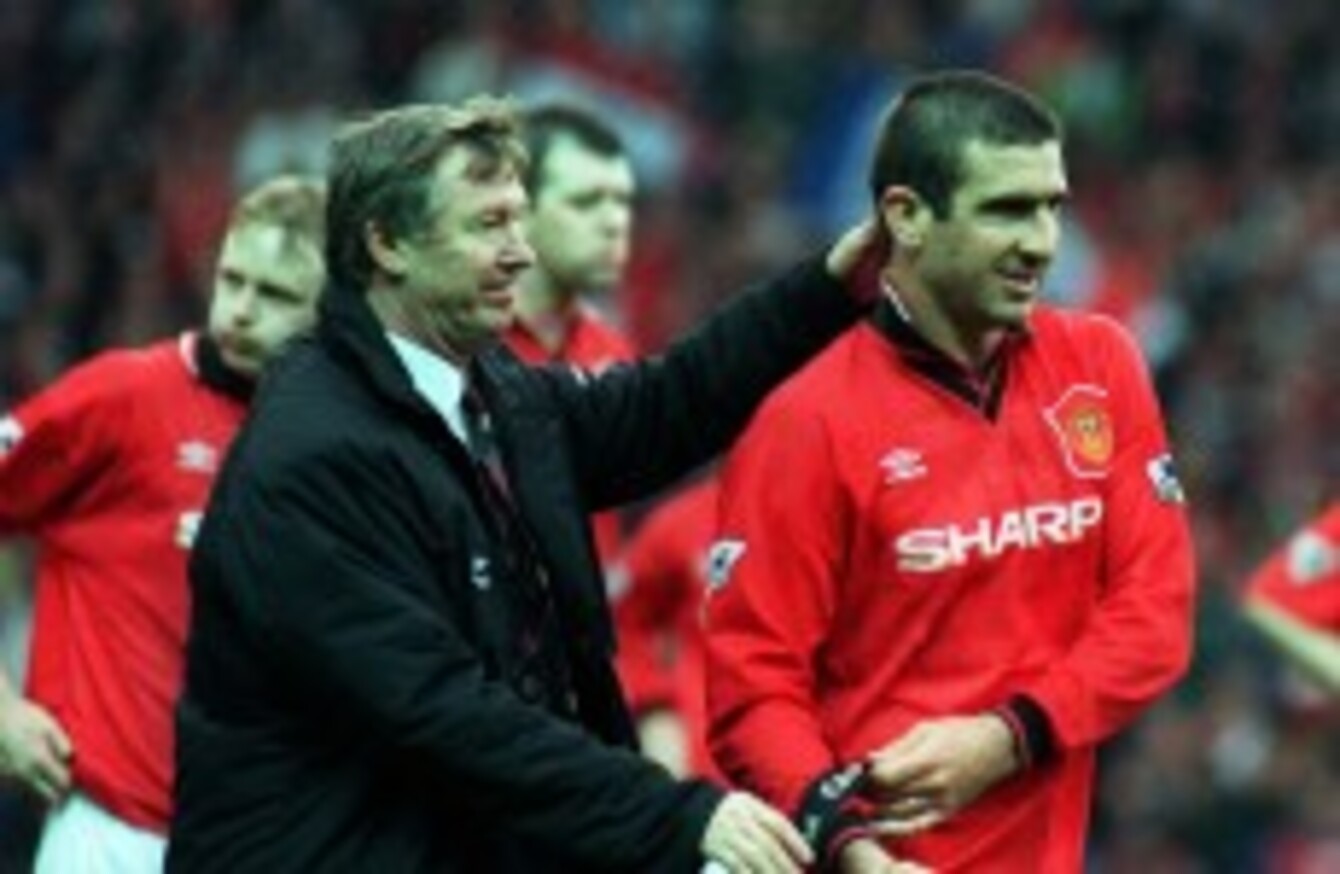 SIR ALEX FERGUSON has revealed the reasons behind his decision to keep Eric Cantona at Manchester United after his infamous kung-fu kick on a Crystal Palace supporter in 1995.
Cantona was banned for eight months after the incident, which led to widespread calls for Ferguson to sell him.
The long-serving United boss decided to keep him at the club, however, admitting that he felt compelled to fight his player's corner.
"Jesus, you know, he was done and it was a problem for the club because it got such headlines," Ferguson told the BBC. "It was front page and we decided to have a meeting at Alderley Edge the next night.
"On the way I get a phone call from Richard Greenbury, who was chairman of Marks and Spencer at the time, Richard, a big United fan.
"He says 'well, don't let Cantona go. He'll give you great moments of joy.' I said 'I know that.' But you know it was the mood of the board, so I had to fight the case, look we must keep him, we can't let him go, we can't give in to the mob and we decided to suspend him for four months and the FA at the time were happy with it, but somehow they added to it.
United signed Cantona for around £1.2 million from Leeds in 1992, with the France international playing a key role in the Red Devils' title wins in 1993 and 1994.
And Ferguson insists he had no idea that Cantona would ever react to a fan's provocation in such a dramatic manner.
"He'd never given us any indication that explosion was there. But I decided to approach it this way: I would speak to him every day, I would talk to him about football all the time and he loved it.
"That's why the other players said he was my prodigal son. But I think he needed different attention, you needed different ways of dealing with him, he was a different guy from everyone else. He's an amazing human being.
"No. There was something in me that said I need to stand by him because the world is after him. And it was a bit like, no one's there to help him and I says well it'll have to be me because I'm his manager."