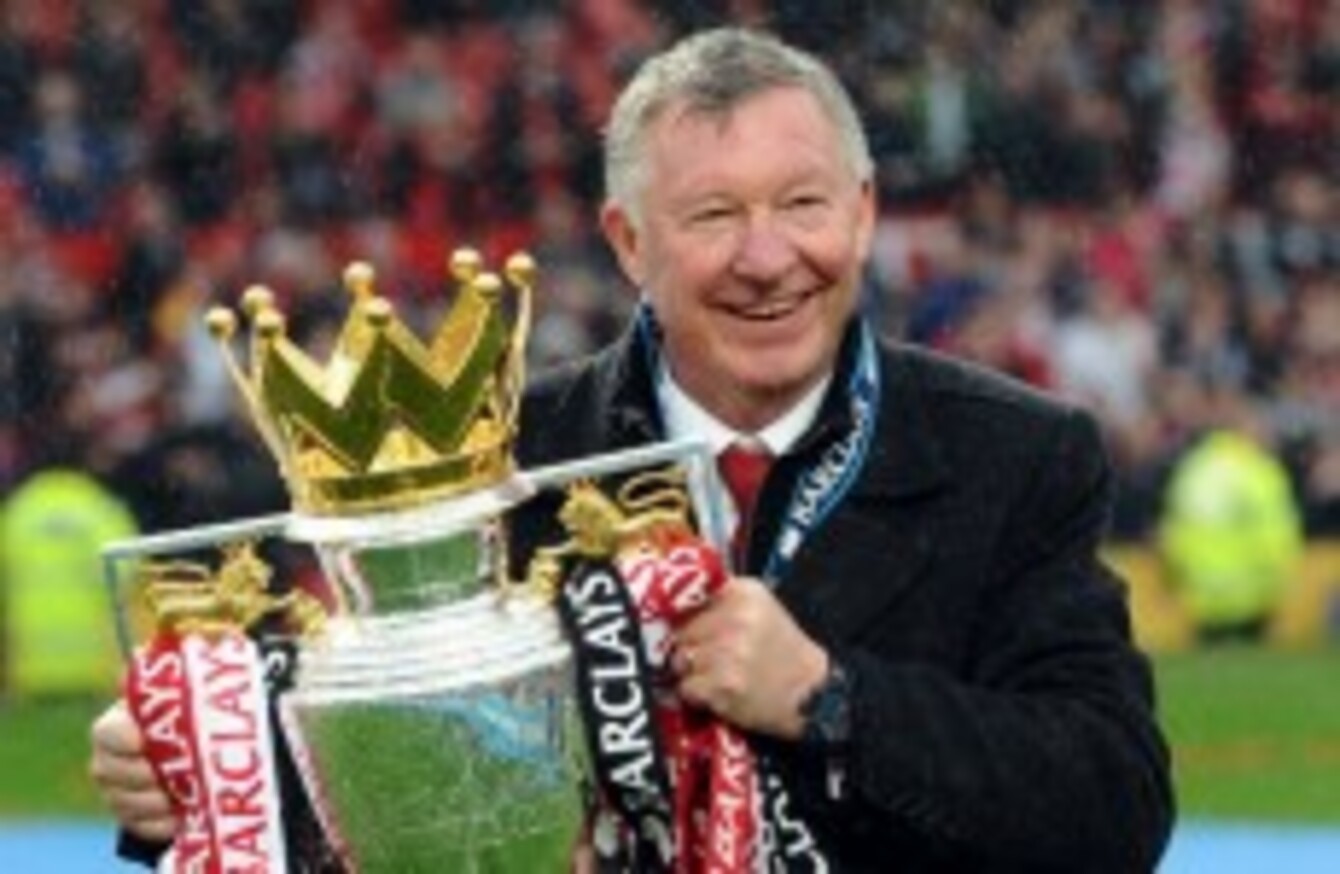 Image: action images
Image: action images
ALEX FERGUSON MAY be on the verge of his final game in charge of Manchester United, but his desire to win is stronger than ever.
The Scot will take charge of his 1,500th United match when they take on West Brom at the Hawthorns tomorrow and he is focused on achieving one final victory to end his tenure on a high note.
71-year-old Ferguson announced his retirement after 26 years and in his final game at Old Trafford, United claimed a 2-1 win thanks to a late Rio Ferdinand strike.
The club had their victory parade on Monday but Ferguson insisted that did not mean he had lost his focus going into his final match, although he had planned his first week of retirement.
"I want to win this one more than last week's even," he said. "Sunday (against Swansea) was quite amazing and the parade on Monday was incredible, even better than 1999. "I'm driven to take on some challenges and some other things right away.
"I've got the league managers' meeting on Monday, Newmarket (on) Tuesday and Wednesday. I'm going on holiday, (there is) the Derby on 1 June, then the (hip) operation, then the recuperation, (and) then the season starts."
During his time at United Ferguson has had a fractious relationship with the press but, in his last pre-match press conference, he insisted that he never held a grudge with anyone regarding stories they had written.
"There have been some times when I have not agreed with what people have written," he continued. "And when you write positive things I tend to dismiss them, but I have never held a grudge. It is not my style."
He also gave an insight into who will start for him at the Hawthorns, having promised to give some of his squad players a start so the club and the fans can see what the future holds for United.
"Anders (Lindegaard) will be in goal," he added. "I will play one or two younger players, and I want to play Jonny Evans and Phil Jones at centre-half because they are the future. Nemanja and Rio will just have to make do with a place on the bench."