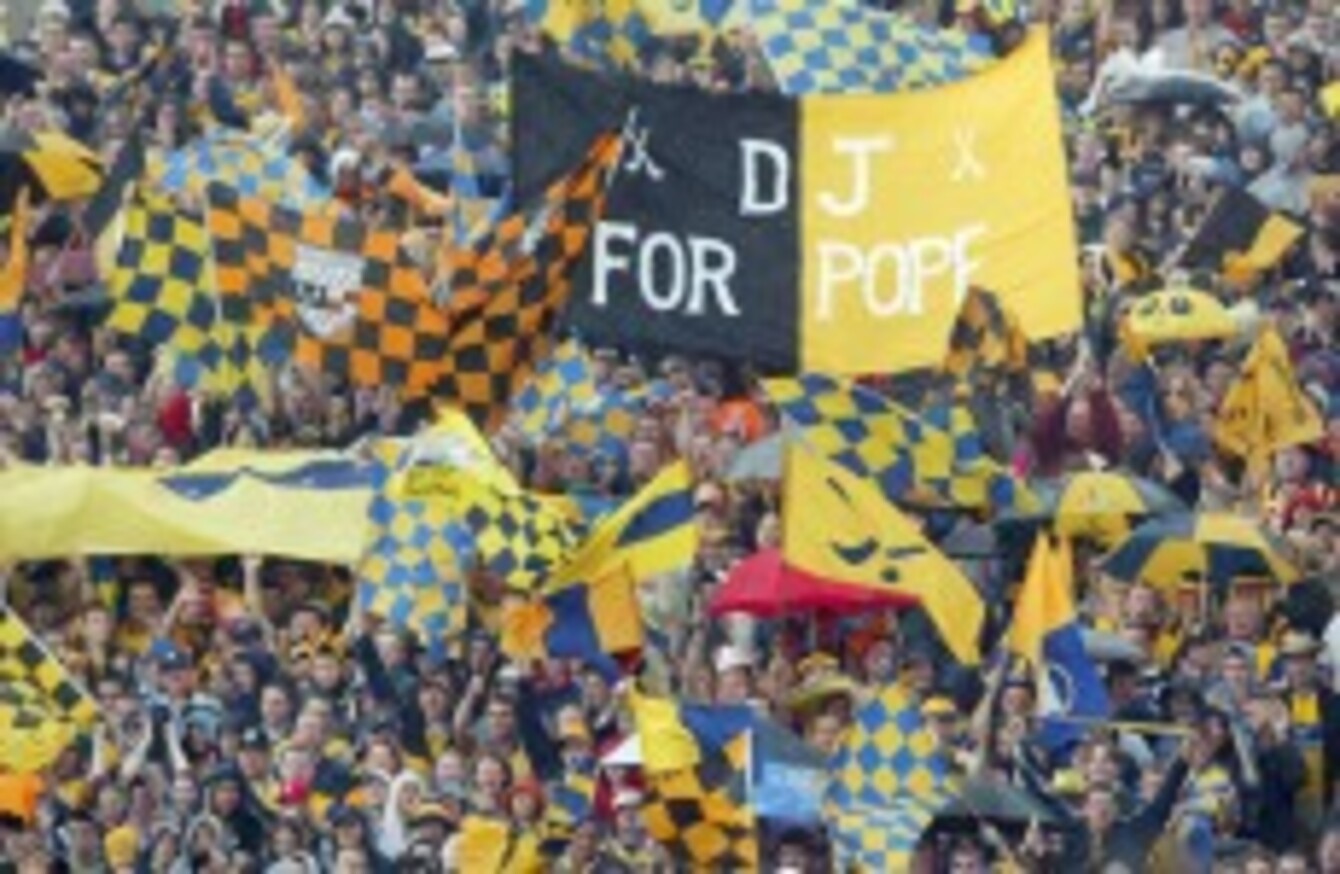 Kilkenny and Tipp go head to head once more on Sunday.
Image: INPHO
Kilkenny and Tipp go head to head once more on Sunday.
Image: INPHO
IT'S THAT TIME of year when perfectly normal human beings turn into monsters, committing crimes against music that burrow their way into your eardrums, never to leave.
We're looking at you Rory Gallagher.
We're joking of course, we love the effort put in and this year is no different though – perhaps because of how often these two reach the final – there aren't as many hurling songs doing the rounds and even less videos.
First out of the blocks to email into TheScore.ie was Johnny B with 'This Could Be Our Year'.
Source: johnnybmakesmusic/YouTube
This is far from Johnny B's first stab at an All-Ireland hurling final song having performed both 'The Premier Rap' and 'The Premier Return' on  RTÉ's Up for the Match in 2010 and 2011 respectively.
Our favourite line is: "There's going to be high balls into the box, and aul' lads shouting bring back Pat Fox".
Kilkenny bounced back with Tomas Jackman singing 'Castle Shadow Falls', a song written by Eddie O'Dwyer and James Doran.
Source: Eddie O' Dwyer, James Doran/YouTube
There's no denying its a catchy tune and displays all the modesty we've come to expect from these sort of songs, i.e none. We still liked it though.
Tipperary stepped up to the plate once more though through Boris O'Kane whose 'Tipp Are Back Again' borrows very heavily from Depeche Mode's 'Just Can't Get Enough'.
Source: Boris O'kane/YouTube
It's a solid effort and anyone brave enough to rhyme 'Donnaskea' with 'party' is okay in our books.
The final Kilkenny effort comes from the brilliantly named Elvis Mooncoin and the Shefflins who have, sadly, failed to make a video for 'Watch Kilkenny Hurl'.
Source: TheScore.ie/SoundCloud
The song itself, as you'll hear, is set to the tune of 'Galway Girl' so should strike a chord – pun intended – with fans up and down the country.
So, what do you think, which is your favourite All-Ireland hurling final song?

Poll Results:
Castle Shadow Falls (Kilkenny) (1074)
This Could Be Our Year (Tipperary) (1014)
Watch Kilkenny Hurl (Kilkenny) (190)
Tipp Are Back Again (Tipperary) (121)