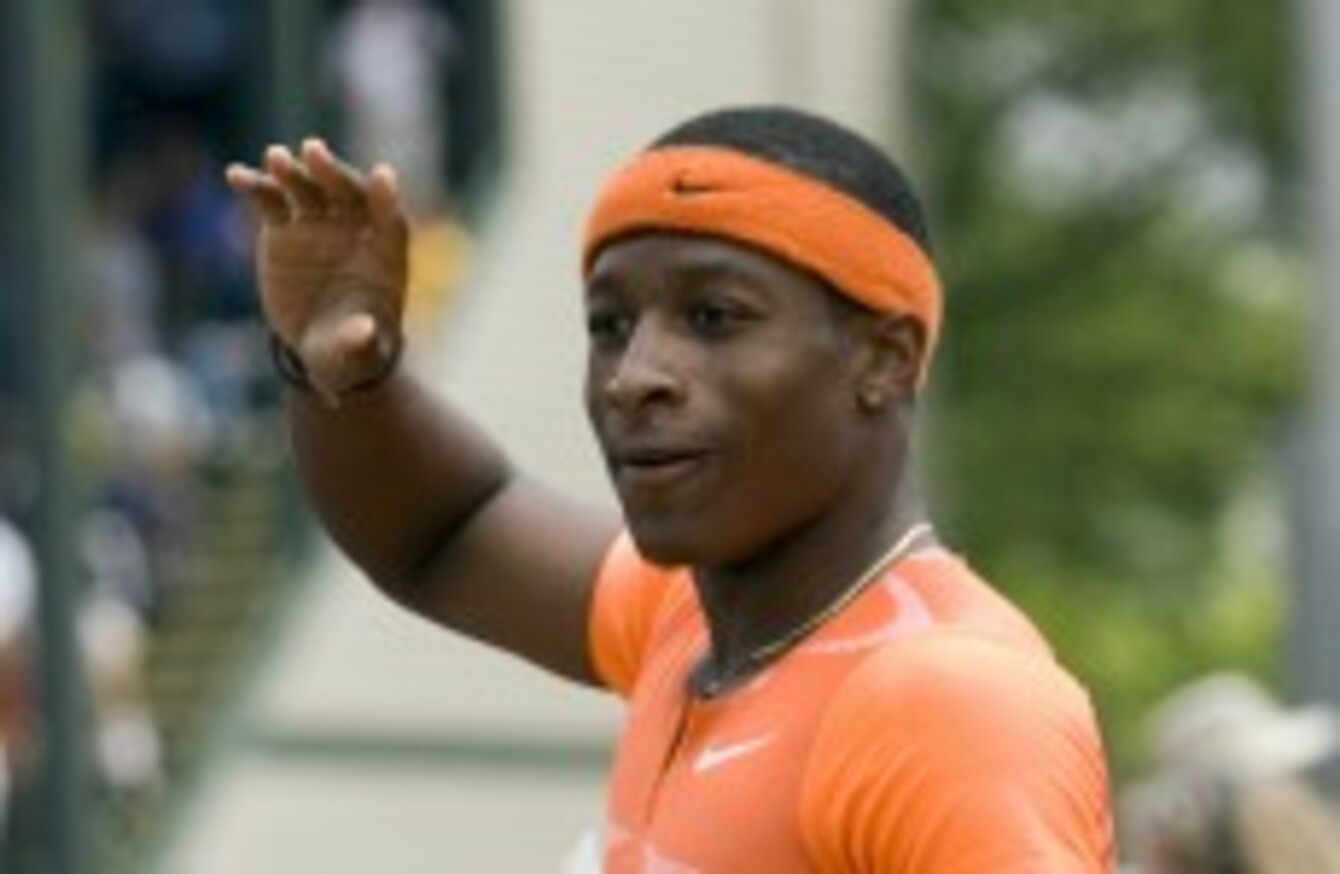 Image: Don Ryan/AP/Press Association Images
Image: Don Ryan/AP/Press Association Images
THE STORY OF Michael Rodgers' rise to the summit of world track & field had been one of the most encouraging rags-to-riches narratives in contemporary sport.
The Missourian initially struggled to establish himself as an athlete, even going so far as to sell shoes from the boot of his car in a bid to fund his training, before emerging as a force in American sprinting towards the latter half of the last decade.
Today, all of that good work looks to be in jeopardy, as the American comes to terms with a positive test for the banned stimulant methylhexaneamine.
According to an article in the Guardian, the sprinter's agent, Tony Campbell, claims his client ordered a vodka and energy drink cocktail in a nightclub two days prior to his attendance at the event in Lignano, Italy, where he was tested.
"Mike is not a druggie. The only thing he's guilty of is making a poor choice… He's broken up by this," Campbell said. "I just told him, 'I hope it's an eye opener for you.' But it's tearing him up inside."
A spokesperson for USA Track & Field said that the case had been referred to the US Anti-Doping Agency and a fast-tracked hearing into the matter could take place later on this week. Rodgers had been scheduled to represent the United States at this month's World Championships in Korea.