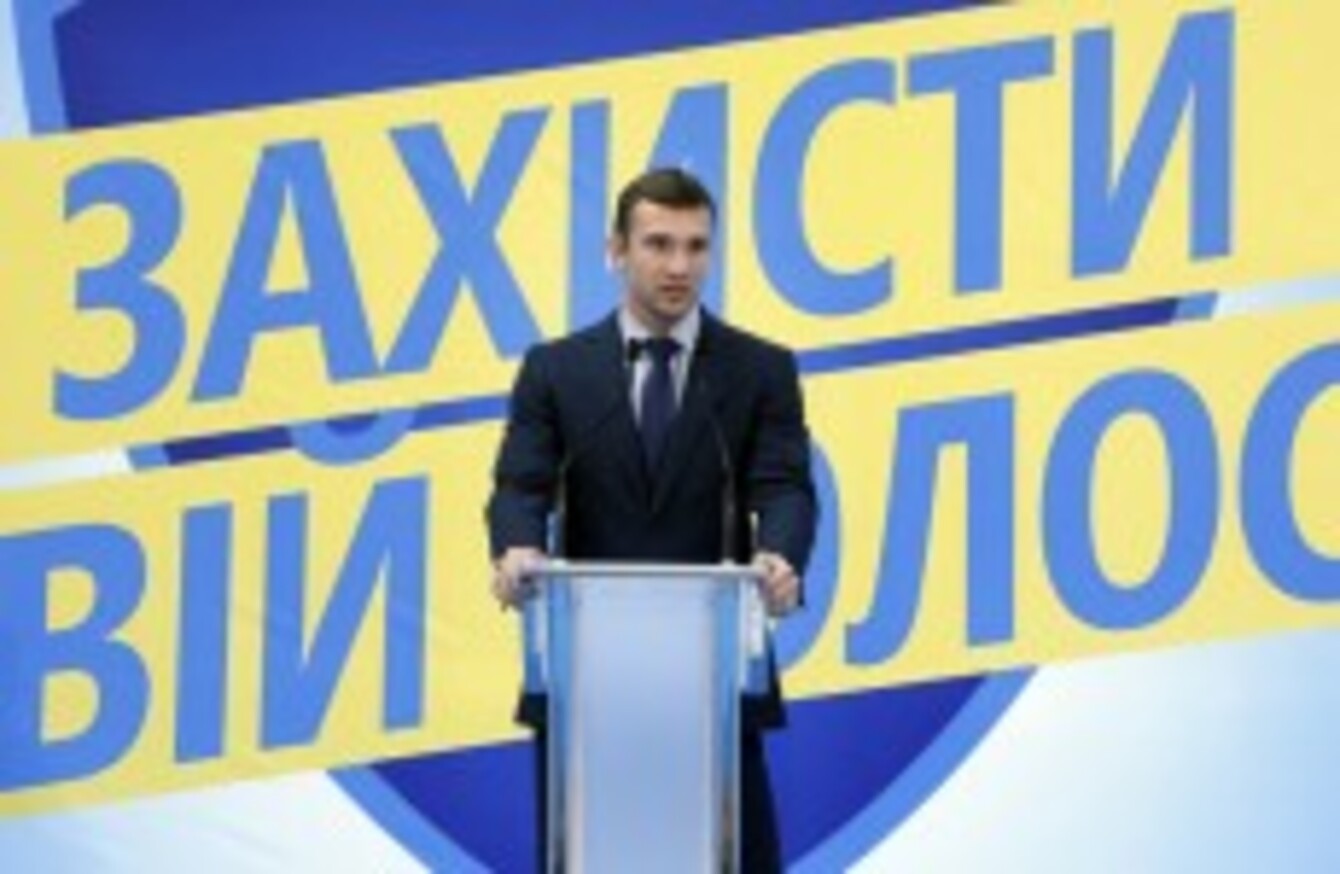 Andriy Shevchenko: will he score in the polls this weekend?
Image: AP Photo/Efrem Lukatsky
Andriy Shevchenko: will he score in the polls this weekend?
Image: AP Photo/Efrem Lukatsky
UKRAINE GOES TO the polls this weekend — and two of the country's most famous sports stars are among those hoping to convert their celebrity into votes.
Football icon Andriy Shevchenko and world boxing champion Vitali Klitchsko are both running for election to the Ukranian parliament.
"Sheva", the 36-year-old striker who retired from international football following Euro 2012, is extremely popular but many wonder how he will make the transition to lawmaker.
In an interview with The Associated Press, Shevchenko said he planned to concentrate on sports and health issues in parliament and cited the poor athletic condition of many Ukrainian school students as one of the top problems in the country.
"What has Ukraine come to? Today, 70 percent of children cannot do a simple set of physical exercises," said Shevchenko, who runs for Natalia Korolevska's Ukraine Forward party.
Klitschko, 40, has years of political experience and a record of challenging President Viktor Yanukovych's Party of Regions in the Kiev city council — "like a burr under the saddle," as he puts it.
His party, Udar (or Punch), has gained popularity in recent months and is running neck-and-neck with the Fatherland party led by former Prime Minister Yulia Tymoshenko. The failure of the two parties, both broadly pro-Western, to join forces plays into the hands of Yanukovych.
Klitshchko, a tower of muscle, says that competing on Ukraine's political arena, with its dirty tricks and below-the-belt punches, can be harder than fighting in the boxing ring.
"We have declared a fight for Ukraine and we will win it!" he told hundreds of cheering supporters at a campaign rally in Kiev last week.
– Additional reporting by Niall Kelly