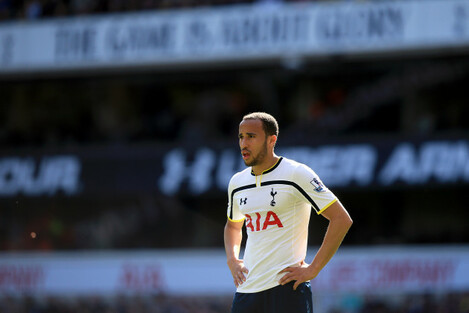 Source: EMPICS Sport
TOTTENHAM'S ANDROS TOWNSEND must have been slightly confused yesterday when his girlfriend informed him that he had been fined by the club for missing training.
The England international received a WhatsApp message from Irish model Hazel O'Sullivan, who had spotted the 'news' on Twitter.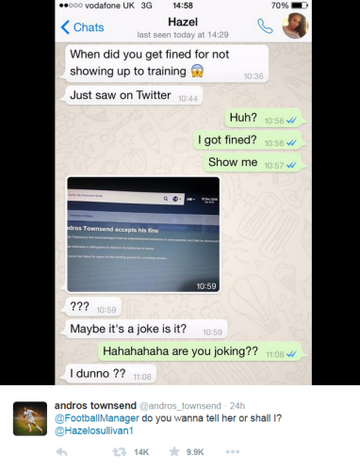 Source: andros townsend/Twitter
Hazel, who is one of the PDC's walk-on girls, clearly has isn't familiar with Football Manager as the information was straight off the popular computer game.
Townsend tweeted a screenshot of the conversation and shared a laugh with FM's official account.
She responded with:
Oh dear.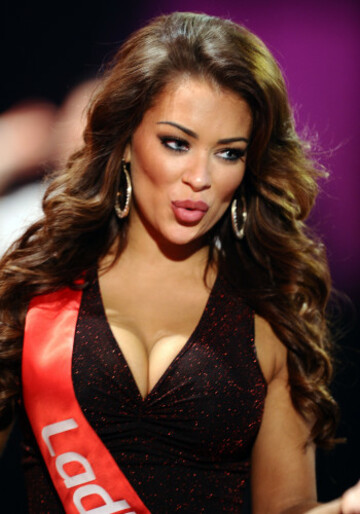 Source: Adam Davy
(h/t: WhoAteAllThePies)