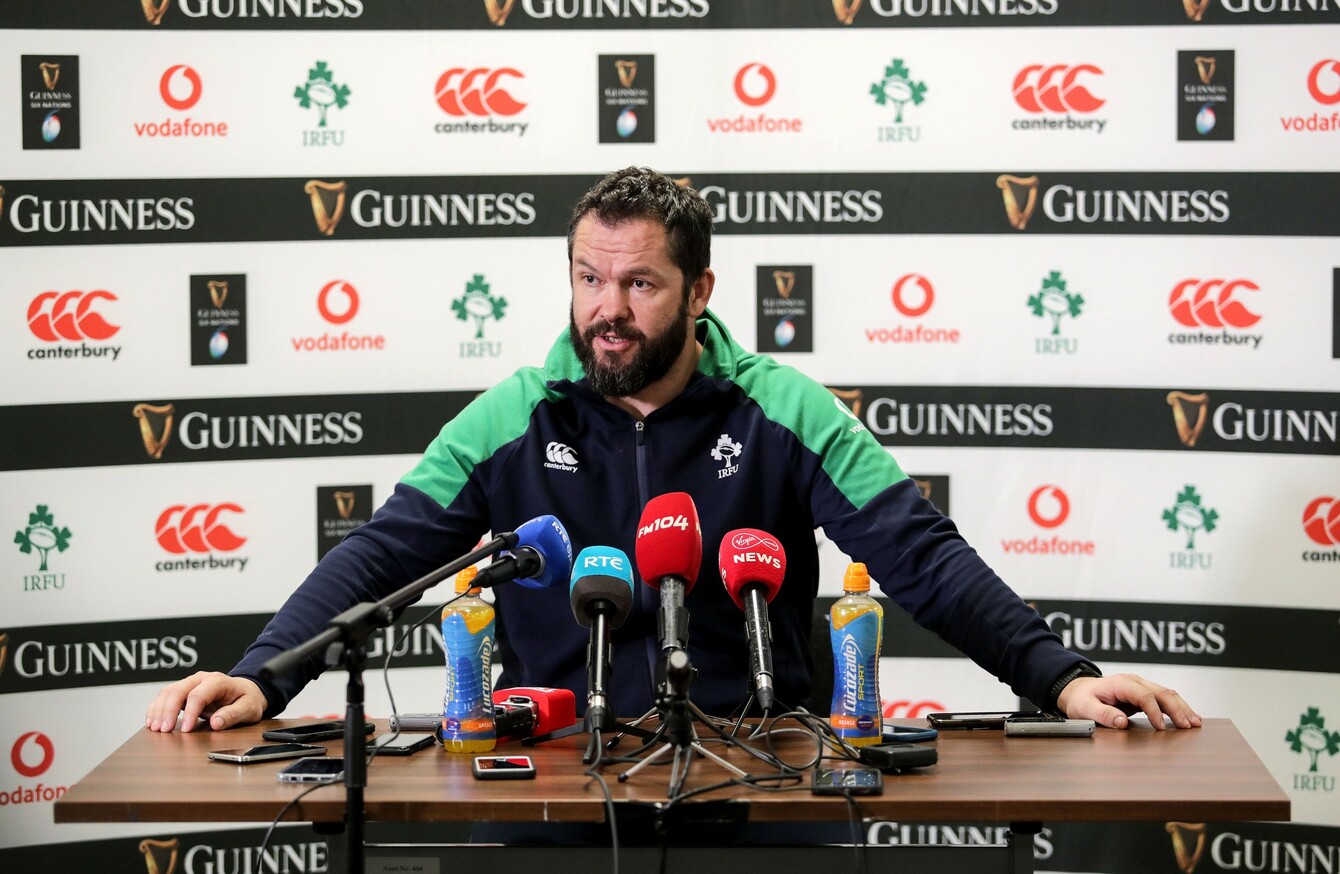 Farrell at the indoor arena today.
Image: Laszlo Geczo/INPHO
Farrell at the indoor arena today.
Image: Laszlo Geczo/INPHO
Updated Mar 9th 2020, 2:10 PM
IRELAND HEAD COACH Andy Farrell says his players were deflated to find out this weekend's match away to France was postponed.
Farrell was listening with as keen an ear as anyone when updates were being given about the status of other matches before he fielded questions from the media in Abbottstown today.
He was sanguine and understanding of the call to postpone, but after running his squad through a session in Dublin, he could see the disappointment in players as their efforts turned out to be for an objective months in the future rather than days.
"You can't do anything but the right thing," Farrell said of the decision to put the game back.
"The reaction of the players when we've come off the back of a good day's work was one of deflation. Gutted."
"We were literally on the training field going through our prep for this afternoon and tomorrow. We had some good chat setting up our week nicely and we've come off the indoor training field and we get the news."
He added: "We had a joke. We said let's just forget about those three hours' work. No, it's al good. It's all in the bag isn't it, that last couple of weeks' preparation, we shall make sure we harness that and then we'll catch up on the bits we've missed out on in the not too distant future."
The head coach also welcomed the prospect of re-fixing the matches for late in October, with Halloween mooted as a likely date for the Championship to conclude.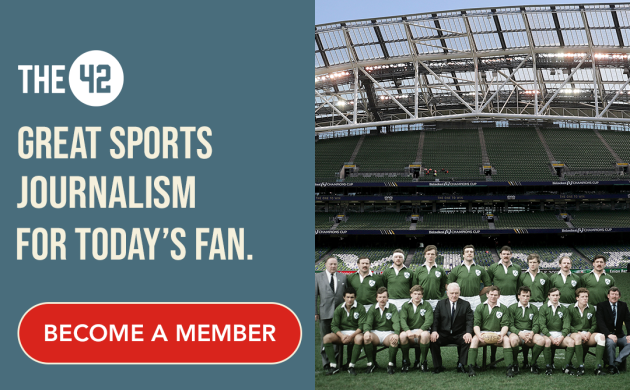 With Ireland scheduled to play November Tests against Australia, South Africa and Japan on the following three Saturdays, Farrell said he was 'very open' to an October finale.
After beginning with talk of deflation, the upbeat tone from Farrell continued when the Championship permutations were mentioned. France's loss to Scotland means Ireland can now win the title if they claim maximum points in matches against Italy and France.
"We're more than in," Farrell said, "we're in control of our destiny. The Six Nations is unbelievably difficult. Everyone judges on performance but we're two from three as other teams are."