THREE YEARS ON, Anthony Cunningham has managed to guide Galway back to a September showdown.
In his maiden year as manager Cunningham came up just short in 2012 and after two difficult campaigns, he has repeated the trick in the wake of Sunday's success in a thriller against Tipperary.
Cunningham's credentials may have been questioned during the 2013 and 2014 disappointments but his passion for the county has been a key factor in propelling them forward in 2015.
"He just has huge passion, and he''s ruthless," says Galway forward Jason Flynn.
"And he wants to get the best out of you. He''s really developed my game, since I came in last year. I''ve learned a lot from him and from all the management team.
"It''s been filtering onto the pitch. He likes to do a bit of shouting, which is no harm. Sometimes we can be a bit lazy. It does give you an extra edge, to go for the ball."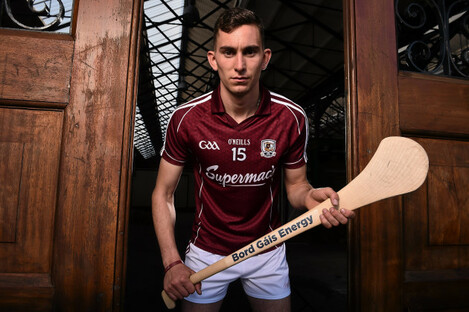 Galway hurler Jason Flynn is getting set for a Bord Gáis Energy All-Ireland U21 hurling semi-final next Saturday. Source: David Maher/SPORTSFILE
Flynn believes their victory on Sunday was testament to the character that courses through this Galway team.
"I suppose Galway have got a bit of stick over the last few years, that we were n'ot able to get back from goals. So it was a great sign of leadership that we were able to do that.
"They got a good start, with the goal, and two more goals. We as forwards were able to hook, and block, and tackle, and that means an awful lot.
Be part
of the team
Access exclusive podcasts, interviews and analysis with a monthly or annual membership.
Become a Member
"To get a point after they got a goal, instead of them building momentum, it drives everyone on, and the crowd, and put the momentum back on us."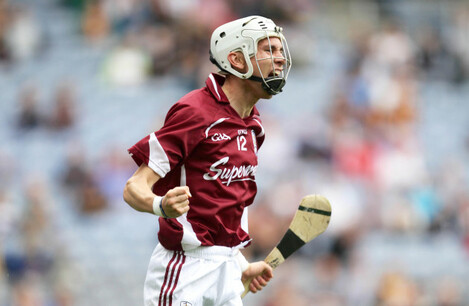 Jason Flynn celebrates scoring a goal for Galway's minors against Tipperary in 2012. Source: Cathal Noonan/INPHO
In 2012 Flynn was still playing minor hurling for the county and watched the two-game senior saga with Kilkenny from the Hogan Stand. Now he's preparing for a main role as opposed to being a bystander.
"Myself, I wasn''t involved in 2012. I was playing minor. I was above the Hogan Stand both days. I had a different view of it.
"They (Galway management) should learn an awful lot from that, even yesterday they learned, the week ahead and planning early heading into the next few weeks.
"There is some of the build up you have to absorb, some of it you have to try block away. They will probably give us some tips about it at training during the week. With social media and talking to people everywhere, everyone will want to come talk to us, everyone will want to see us training.
"This is new to me. It will be difficult [to block it away]. I will look forward to it. It is something new, a good challenge."