EDDIE HEARN HAS told Sky Sports that he expects to finalise a fight between Anthony Joshua and IBF mandatory challenger Kubrat Pulev following the retirement of Wladimir Klitschko this morning.
The Ukrainian great hung up his gloves after a glittering 21-year professional career which culminated in arguably his greatest fight, if not result, back in April, as Joshua climbed from the canvas to best the 41-year-old in a pulsating Wembley scrap.
Klitschko's decision to pursue what he described as a "second career" put to bed a prospective rematch with Watford's Joshua, which for some time had been perceived as a done deal for 11 November in Las Vegas.
It leaves Joshua without an opponent for the autumn or winter, but with mandatory challenger Pulev waiting in the wings, promoter Hearn is hardly panicked by the prospect. Indeed, he's a tad relieved.
"When the IBF cleared the Klitschko rematch it was under the proviso that if it's not Klitschko it must be Pulev, so we've already got talks in place with Kalle Sauerland," the 38-year-old promoter told Sky Sports News.
"Part of me is quite pleased we can move forward and draw a line under this. There was always the worry with Klitschko's age that we could announce the fight and he could get injured in camp, various bits and pieces like that.
"At Anthony's stage of his career, as young as he is, he's really raring to go already. He's been ticking over in the gym, he wants to start his camp and he's been calling me every day saying 'will he take the fight?'
"Now finally we've got an answer, so I think fight fans are going to see an announcement sooner than they would have seen with a Klitschko fight.
"A line's drawn, we can move on with our mandatory challenger and move towards more belts in the division."
I heard the news this morning from Bernd Boente that Wladimir Klitschko has decided to retire from boxing. We wish him all the success 👊🏼

— Eddie Hearn (@EddieHearn) August 3, 2017
Hearn echoed the sentiments of the boxing world in wishing Klitschko well in his retirement, also noting the bizarre nature of Klitschko bowing out on a loss and yet in doing so garnering more credit than he did from countless career victories.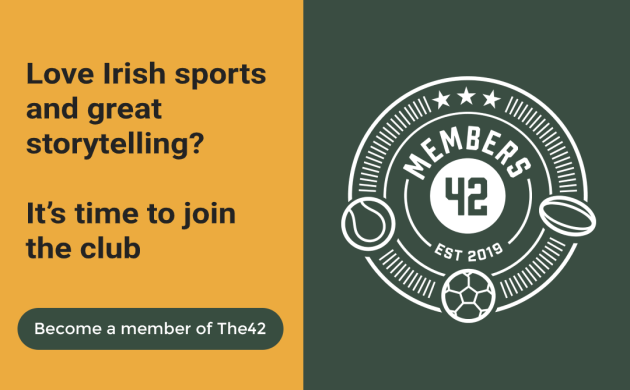 It was the almost poetic nature of this passing of the torch which Hearn believes ultimately swayed the future Hall of Famer toward retirement as opposed to another grueling 12-week training camp and fight.
"I think that's probably one of the driving factors that's made him say 'I'm going to bow out after an epic night.
The way he acted in and out of the ring – he's a really nice man. Part of me, as much as I wanted to go to Las Vegas for this fight, is also pleased for Wladimir Klitschko that he can leave this sport with a very healthy bank account and, more importantly, with his health intact after a great career.
In truth, Bulgarian Pulev should pose no real challenge to the new heavyweight king. The 34-year-old was dropped four times and stopped inside five rounds by Klitschko himself in 2014.
He and Joshua share one common opponent, American also-ran Kevin Johnson, who was blitzed in two rounds by Joshua in 2015 before being dominated to the final bell by Pulev in a stay-busy fight back in April.
The 36-year-old 'Cobra' does however sport a solid resumé, holding wins over fringe contenders in Alexander Dimitrenko, Alexander Ustinov, Tony Thompson and Dereck Chisora.
As an amateur, he won bronze at the 2005 World Championships and gold at the 2008 Europeans.
As to where his fight with Joshua will take place is, for now, anybody's guess, but Vegas seems a stretch given Pulev's relative anonymity Stateside.
The42 is on Instagram! Tap the button below on your phone to follow us!