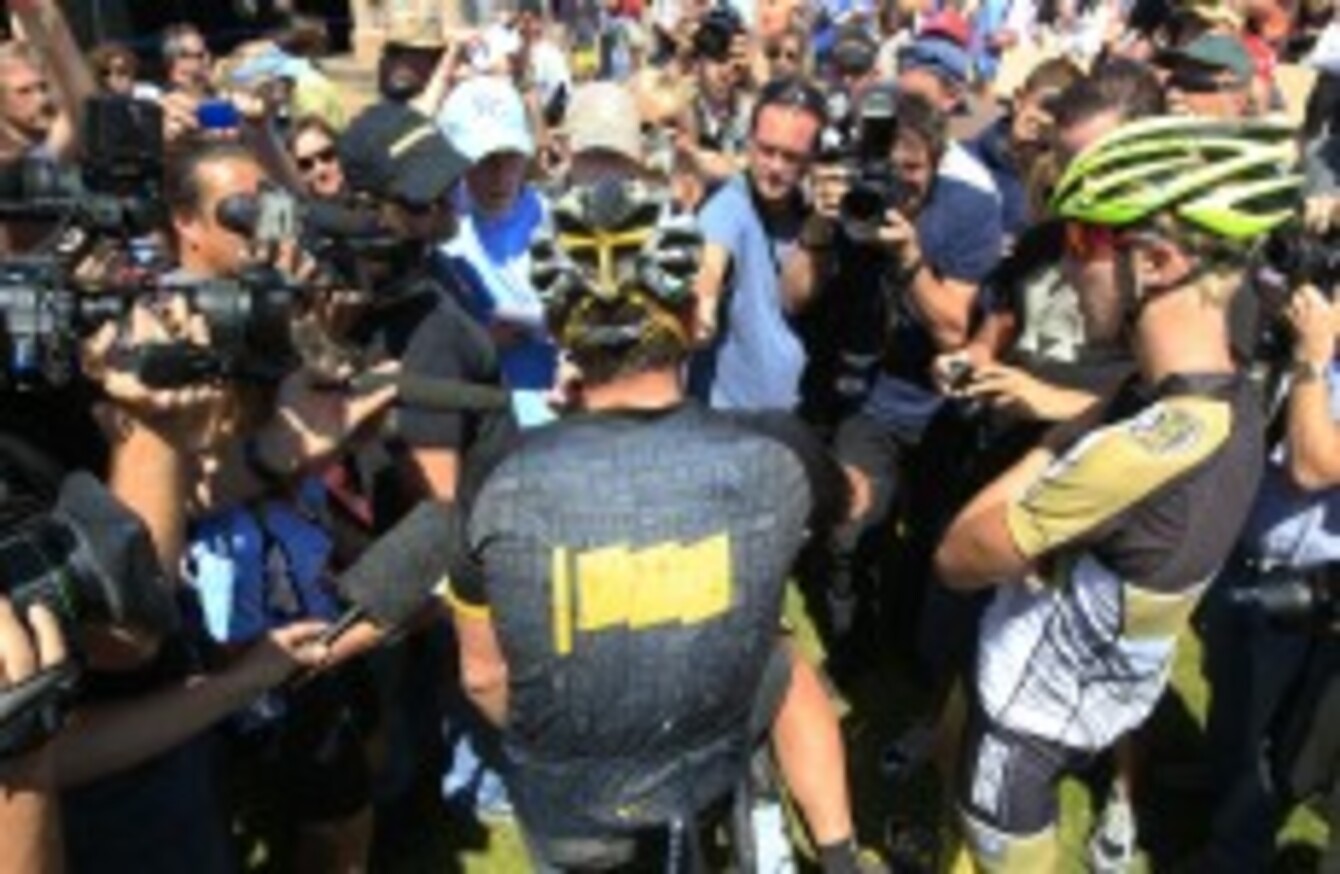 LANCE ARMSTRONG HAS told his supporters not to shed any tears over the fact that the United States Anti-Doping Agency (USADA) has stripped him of his seven Tour de France titles.
The 40-year-old American cyclist was making his first public appearance since announcing that he would not fight doping charges against him, finishing second in a 36-mile mountain bike race in Aspen, Colorado.
"Nobody needs to cry for me. I'm going to be great," Armstrong told reporters.
"I have five great kids and a wonderful lady in my life. My foundation is unaffected by all the noise out there.
"I think people understand that we've got a lot of stuff to do going forward. That's what I'm focused on and I think people are supportive of that. It's great to be out here," he said.
Armstrong may have given up the fight to clear his name but still, conversely, maintains his innocence and claims there is a witch-hunt against.
He has held on to his major sponsorship deals for the moment, as well as the support of many senior figures within the sport, while cycling's global governing body – the International Cycling Union – are demanding that USADA hand over its evidence.
"It's more about staying fit and coming out here and enjoying one of the most beautiful parts of the world, on a beautiful day, on a very hard course," added Armstrong, whose guilt or innocence could ultimately be decided by the Court of Arbitration for Sport.
"Some may say you're a little sick to spend your free time doing stuff like this. I had a good time."