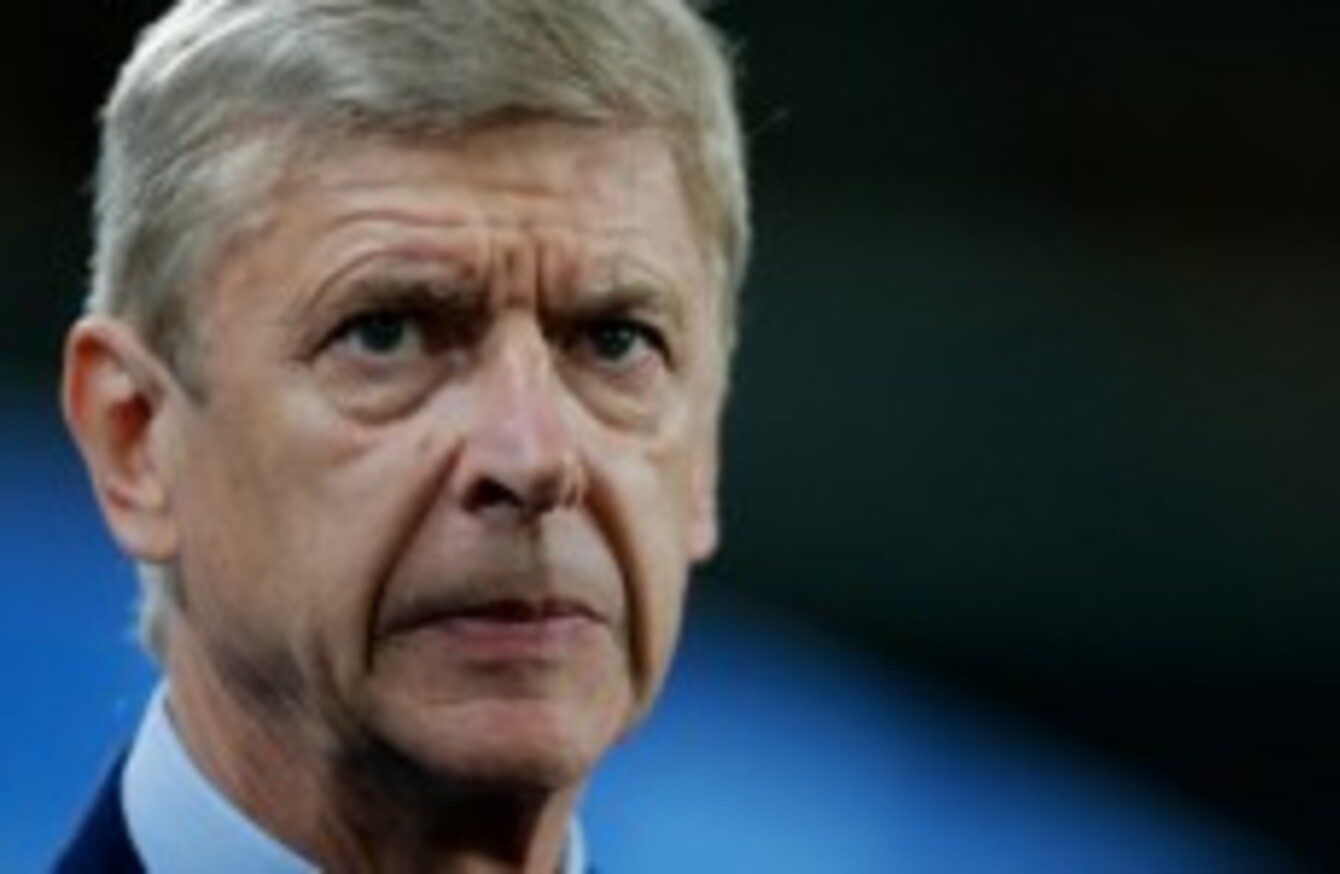 Is it time for the Frenchman to move aside?
Is it time for the Frenchman to move aside?
AT THE AGE of 65, Arsene Wenger might have thought he was too old for birthday surprises but even he would not have expected to wait until the 88th minute for his Arsenal team to finally turn up to the party on Wednesday night.
Two late goals in three minutes from Kieran Gibbs and Lukas Podolski secured a 2-1 win over Anderlecht to completely change the complexion of Arsenal's Champions League campaign and provide Wenger with a present on a night that had looked cheerless.
The Gunners fans in the stands in Belgium sang their manager happy birthday, tweeters joked that he could now get a bus pass, while Wenger himself claimed that he feels "more energised than ever" despite his advancing years.
But his team looks increasingly jaded and the late turnaround on Tuesday does nothing to paper over the gaping cracks given they were playing against a side that has finished bottom of their Champions League group seven years running and boast only two wins in 34 fixtures in the competition.
Wenger claimed before the game that Arsenal's performances have not been reflected in their results. That was certainly the case as they returned to London with three points from a match they deserved nothing from. Arsenal now look likely to qualify for their traditional place in the last 16 of the Champions League but will almost inevitably be eliminated as soon as they face a decent side in the knockout stages.
Optimism
And with 11 points separating them from Premier League leaders Chelsea after just two wins in their first eight league matches, it already looks like the most Arsenal can hope for is a top-four finish domestically. After all the pre-season optimism surrounding the club, particularly in light of the marquee signing of Alexis Sanchez and the FA Cup triumph in May, it really felt like this season could be different.
Yet nothing has changed. This is another Arsenal campaign being played on repeat and Wenger is almost entirely responsible. Wenger signed a three-year contract in the summer but having reached the age of retirement in England he should now be seriously considering stepping aside at the end of the season. In his home country France the retirement age is 62 and Wenger should probably have moved on three years ago.
He has suggested that the difference between staying and calling it a day at the end of last season was the comeback victory against Hull City to scrape victory in extra-time in the FA Cup final. Perhaps he thought it would be a springboard for a team for which mentality fragility was considered their most damaging characteristic. In the last week, it has actually been mental strength that has seen the Gunners scramble a home draw with Hull thanks to an injury time goal before Podolski's last-gasp winner at Anderlecht.
In midfield, Mathieu Flamini runs through treacle and costs his team goals on a weekly basis while players like Morgan Schneiderlin – perfectly attainable in the summer – thrive for clubs who can only dream of participating in the Champions League. Wenger's lack of tactical flexibility has also long been an issue. Whether it is trying to go toe-to-toe against top four rivals and getting thrashed or waiting too long to make substitutions – as he did against Anderlecht – he is making too many wrong decisions.
The hope for Wenger will be that his team find a 'click', that his backline can rediscover some of the solidity they showed for much of last season and that Ozil or Alexis Sanchez – again Arsenal's most dangerous player – can step up and truly lead the attack. But while Sanchez steps up, Wenger should be thinking about whether he can take Arsenal back to the top.
Sir Alex Ferguson decided that his time was up in the December before the announcement was made by Manchester United. He went out on the top but Wenger is unlikely to ever get the chance. Arsenal are stuck on a roundabout, season after season, and every year supporters become dizzier and dizzier, their faith in the manager wobbles and they wonder if it will ever change.
Despite Wenger's protestations, there is little evidence to suggest change is forthcoming until he calls time on his own tenure.
By Greg Stobart, Goal