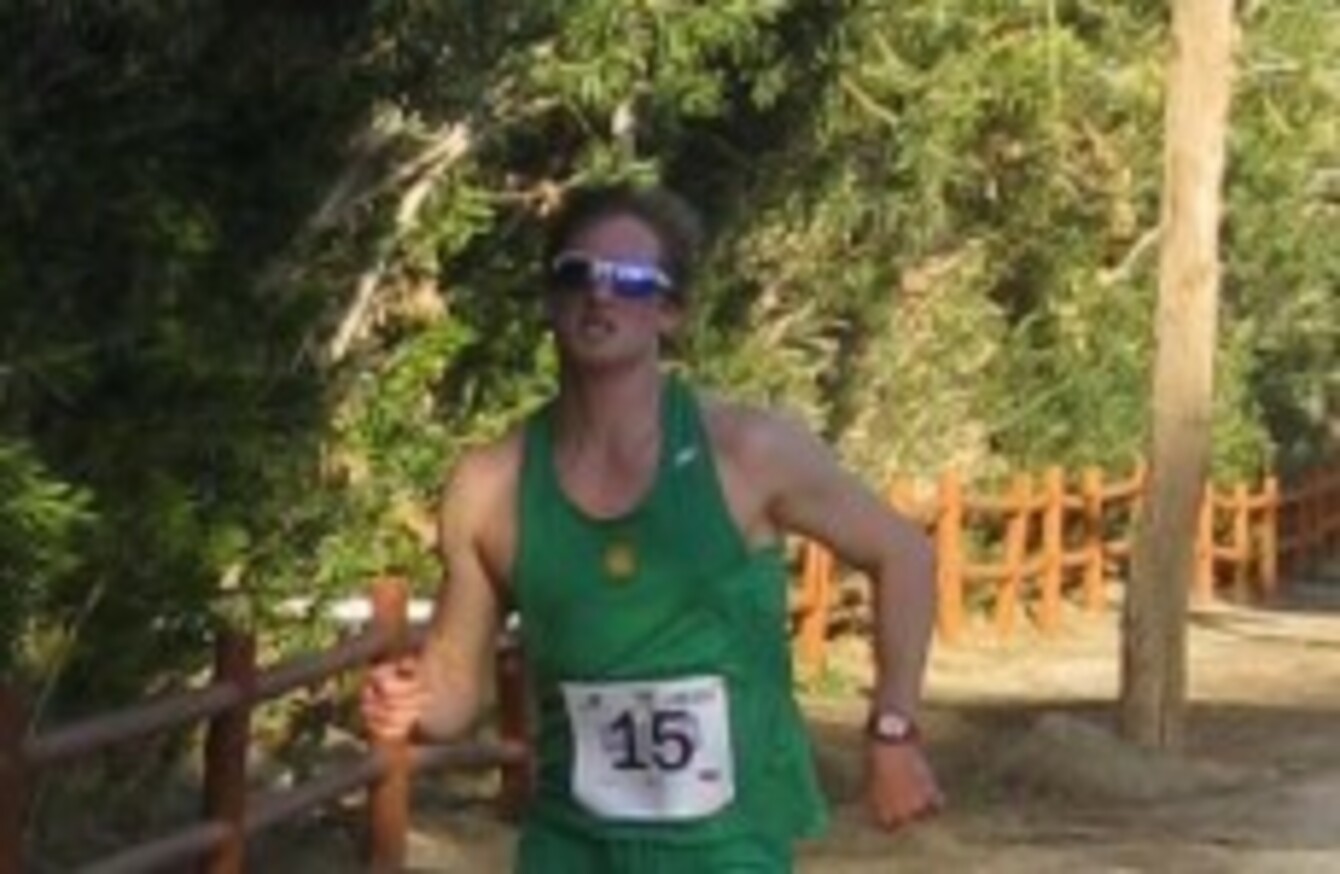 At the World Cup in Palm Springs last year.
Image: Facebook.
At the World Cup in Palm Springs last year.
Image: Facebook.
Event: Modern pentathlon
Who is he? All-rounder Arthur Lanigan O'Keeffe was handed a late call-up to become the second ever modern pentathlete to represent Ireland at the Olympics.
The 20-year-old Kilkenny native, who is on an elite athlete scholarship in UCD, joins Natalya Coyle in the event.
With an equestrian background, he was also a keen swimmer as a child and began participating in tetrathlons (running, shooting, swimming and riding).
After winning a number of nationals, he took the step up to the pentathlon, which adds fencing to those four disciplines.
Road to London: Lanigan O'Keeffe only received news that he was going to London with Team Ireland last week after Polish athlete Lukasz Kleko tested positive for Melhylhexaneemine and received a ban.
He thought he had missed out on the Games when he finished 26th in the World Cup in China but is over-the-moon about the stroke of good luck.
What he says about himself: "I was in a training camp in Rome when my coach called to ask me to come to London that following weekend. So I was running around my apartment screaming and began calling all my family. It was unbelievable.
"Not having all the hype, baggage and pressure is going to do me good. Everyone thinks I won't be fully fit but I will as I was training for the junior championships anyway.
A couple of tweaks to my training and I'll be ready." (KCLR96FM.com)
Medal chances: Competitors begin with fencing, as each athlete faces one another and the scores a added up. Then there's a 200m freestyle swim. Next you're onto a horse and have 12 fences to jump. After that, competitors run to a shooting range, try to hit five targets within the 70 second time-limit, then run another 1km – three times over.
While Lanigan O'Keeffe may not be in line for a medal this time around but, at just 20, he certainly is certainly talented and looks like one for the future.
On the Twitter: You can find him @ArthurLOK1. He's just joined so be nice.
If you meet him at a bar, ask him… if there's anything he isn't good at.
If he was a YouTube video, he would be... fencing, running, shooting, riding on horseback? Reminds us of someone…

YouTube credit:
cinematictrailers