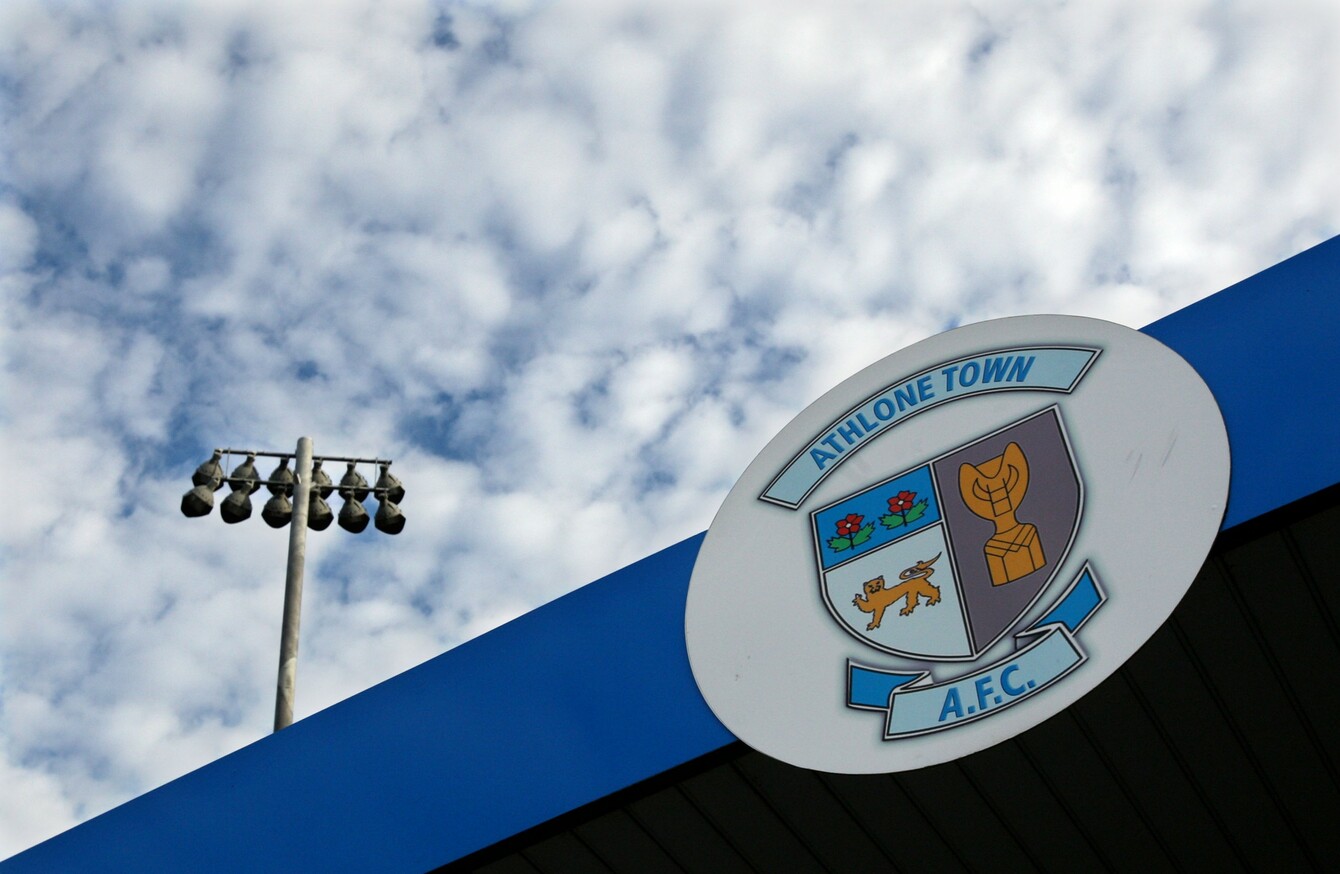 Image: James Crombie/INPHO
Image: James Crombie/INPHO
LAST AUGUST I was contacted by an Irish football agent working for a Chinese client. The client was looking to invest in a League of Ireland team. I was asked would I mind giving feedback on a few clubs as investment opportunities. I didn't mind, so we set up a call and I walked through the pros and cons of investing in a number of clubs, as I saw it.
Over the course of a 30-minute conversation five clubs were highlighted as being of potential interest, namely Waterford United, Bohemian FC, Shelbourne, Cobh Ramblers and Athlone Town. I walked the agent through my thoughts on catchment area, infrastructure, club ownership type and potential. I told the agent that Bohs and Athlone, being member-owned clubs, weren't likely to be easily bought out as an EGM might be required.
For the record, I recommended Waterford United as the club which I thought presented the best investment opportunity. Lee Power, who is not a Chinese client and unrelated to my anecdote, went on to take over Waterford United and the conversation went to the back of my mind until the past few weeks.
This February, I was in Athlone just before the start of the season and spoke with a few people close to the club who were excited by the prospect of the Portuguese investors that were looking at the club. There were exotic new players being moved into houses around Athlone, training wouldn't happen in Dublin, everyone was keen to take the positive.
The finer details didn't seem to be a concern considering the benefit the investment would bring to a club which was struggling from week to week and trying to stay afloat off the income from a couple of hundred supporters at each home game. Fans were boycotting the club. Maybe this was a chance to knit everything together.
I assumed at the time that the success Dundalk were experiencing in Europe, coupled with the potential financial windfall they could expect, was making Ireland more attractive to people with an interest in the game. I thought it was all positive.
I have been the Chairman of Cork City and then CEO of both Athlone Town and Limerick FC. I don't think in all my time working within the league, I was at many meetings where money – or lack thereof – wasn't the driving force behind discussion. Any influx of cash was welcome to ease the day-to-day worries so that a club can start looking at strategy and the coming years, rather than the coming days and weeks.
There is positive investment, there is negative investment. There are people you want to have influence in your club, there are people who shouldn't be let near it.
Be part
of the team
Access exclusive podcasts, interviews and analysis with a monthly or annual membership.
Become a Member
I've seen my own club owned by a well-off individual supporter who always put the club first, by a UK-based hedge fund which spent wildly for four months before walking away, by a local businessman who I ended up in a battle with when my club ended up back in the High Court, and now by supporters as we seem to be fulfilling potential that the club has always had.
Every person or organisation, good or bad, that runs a League of Ireland club receives a licence to play from the FAI. We do not have a 'fit and proper' test as they do in the UK – though it's questionable how effective it is there. Before Cork City became a supporters run club, I would implore the FAI to take action against the then-owner for the myriad issues I saw each day.
They eventually banned the individual from football for 12 months and denied him a licence, but in that battle, football in Cork was almost lost. When any difficult child has an issue, they'll look to their parent. Athlone have made it clear in their statements that the FAI knew exactly who was coming in to the club. If Athlone Town fans could use Google to determine the investors' background, why couldn't the Athlone Town board or the FAI?
The reality is likely to be that they were so desperate for the investment, so desperate to save the club, that they didn't pause to ask the right questions. If we think Athlone are alone in this, we're wrong. Pretty much every club is a couple of bad decisions away from going out of football.
We need to do better.
Roddy Collins heads into his first day at work back at Athlone today, I hope it works out for them.
The42 is on Instagram! Tap the button below on your phone to follow us!