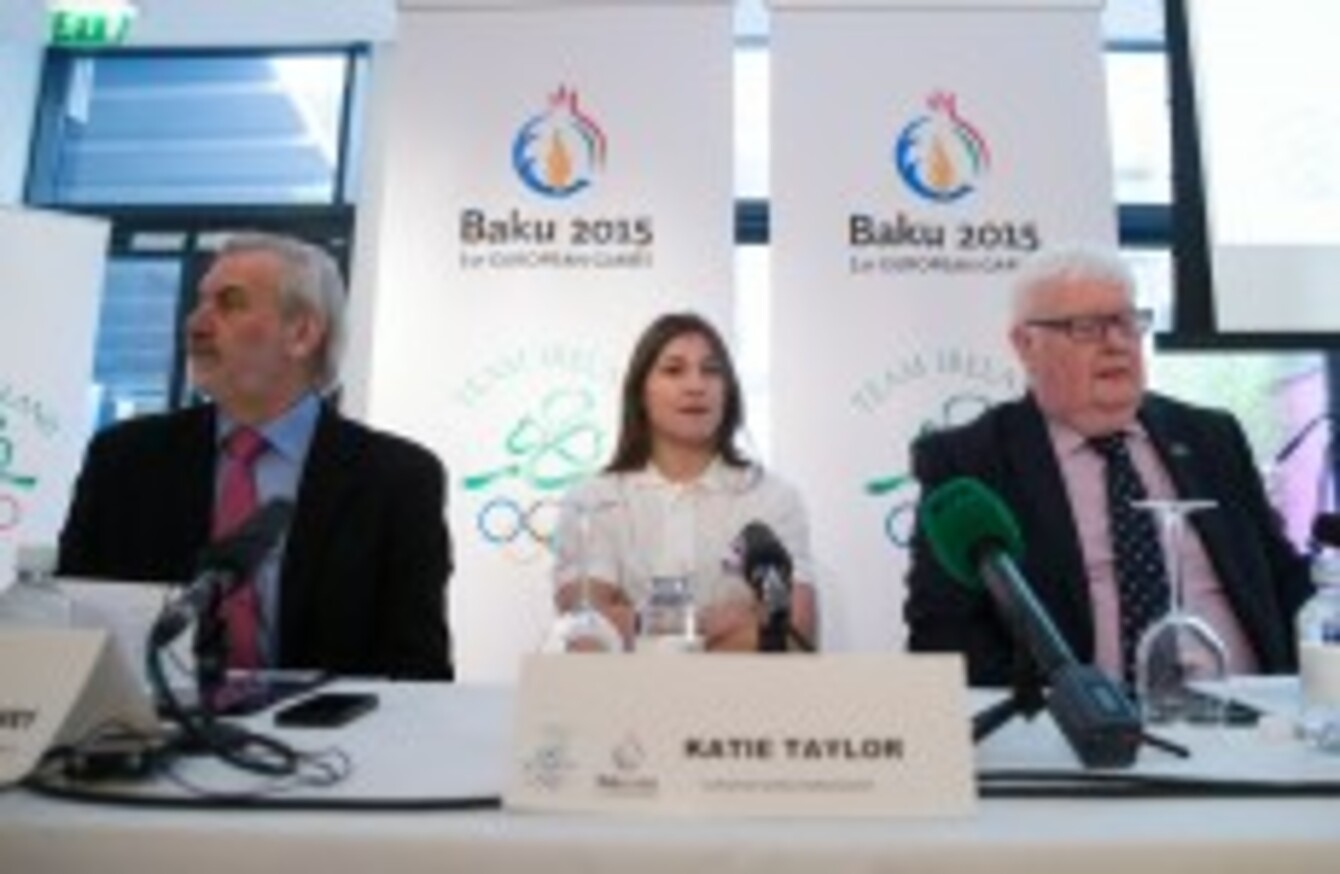 Kieran Mulvey (left) was speaking at the 100 Days to Go milestone event organised by the Olympic Council of Ireland today.
Image: Dan Sheridan/INPHO
Kieran Mulvey (left) was speaking at the 100 Days to Go milestone event organised by the Olympic Council of Ireland today.
Image: Dan Sheridan/INPHO
Updated at 8.15am
THERE ARE JUST 100 days to go until the first ever European Games kick off in Baku and Kieran Mulvey, chairman of the Irish Sports Council, has urged all the Irish athletes taking part to take advantage of the new competition and use it as a stepping stone to Rio 2016 where they can, he hopes, match the achievements of our boxers.
Sixty-two Irish athletes are expected to travel to Azerbaijan to take part in 11 different sports at the inaugural games — due to be held between 12 and 28 June — and while the likes of Katie Taylor, Paddy Barnes and Michael Conlon will arrive as Ireland's biggest medal hopes, Mulvey said today he hopes the swimmers, judo players and everyone else can be equally successful.
"Irish sport is in a good place," he said.
"We have the developments going around regionally, we will have wonderful facilities and the funding is beginning to increase so hopefully we will — over the next 12 months — be able to provide and make sure our athletes are fully prepared for championships.
"Our boxers, congratulations to [them], they always seem to do the business but we need to spread the achievements either on top 10 finishes, or personal bests, or more medals from different sports."
One competitor hoping for a medal is Olympian Lisa Kearney who told The42 that Baku represents not just a chance to aid qualification for Rio but also make her European champion as Judo — unlike boxing — has moved its European Championships to be part of the games.
"I think for me it's quite good. It means one tournament less in a really packed calendar and the only disadvantage is that it might be a little bit harder now as more competitors are going to be there.
"I also think the reality is that some people may never qualify for an Olympics and something like this is a welcome addition because it gives competitors something to aspire to."
Another athlete really looking forward to competing in Azerbaijan is the aforementioned Taylor.
The Olympic gold medallist — who is also an ambassador for the games — told The42 she sees Baku as being a good test of where she stands fitness wise with Rio 2016 on the horizon.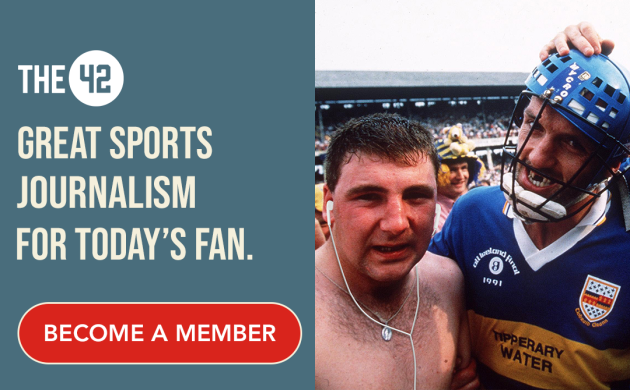 "For me this is a great new competition and another chance to add to my medal collection and represent my country. I can't wait to put on the Irish vest again.
"I'm going to do my best to go over there and come back with a gold medal, anything less will be a disappointment for me.
"With it being so close to Rio, it's great to have such a big competition so close to the Olympics, especially as European boxing is so strong."
Of the 20 sports that form part of these first ever European Games, eleven will offer qualification opportunities for Rio including boxing and wrestling. More than 6,000 athletes from 50 countries are expected to take part.
– First published 18.25