MANY HAVE TRIED but few have mastered it. Reporting on transfer deadline day is a fine art — just ask Sky Sports News how they keep that yellow ticker moving along and how they managed to get so many well-connected sources in the first place.
Our very own Jim White, Paul "Fenno" Fennessy, takes you behind the scenes on the action at TheScore.ie HQ today.
Step 1: Be prepared
Before you even think of doing anything else, catch up with the latest gossip. We'd normally suggest the sports pages but you never know when reading up on Yvonne Keating might pay dividends.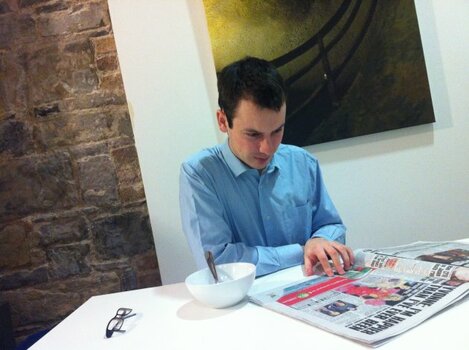 Step 2: Be alert
Drink coffee. Lots and lots of coffee.
Step 3: Fix up, look sharp
This is the most important part of the day. If you get the tie wrong, Beckham will be swanning down the Champs-Elysees before your deadline day "sources" even think about picking up the phone.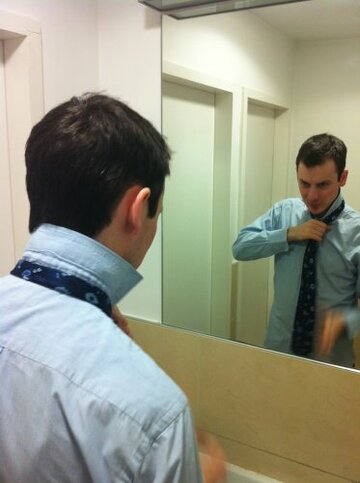 Step 4: Roll that window down
Do you think Christopher Samba would be a QPR player tonight if Harry Redknapp drove around all day with his window rolled up? Don't be silly.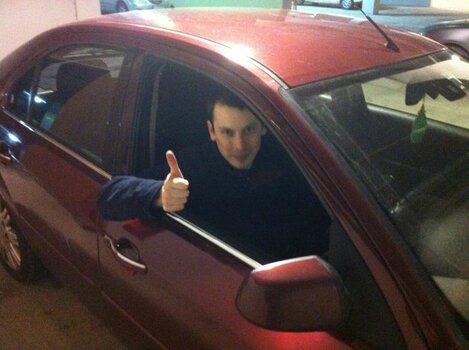 Step 5: Make an entrance
Don't slink into the office sheepishly — make sure everyone knows that the lord of transfer deadline day has entered the building. Having your own theme tune will make you sound like a boss.
Step 6: Stay connected
Landlines, Smartphones, iPads, Totalizers — you name it, Fenno's got it. You never know when, or how, the sources will choose to get in touch.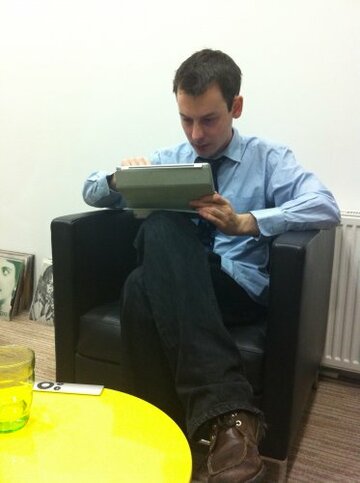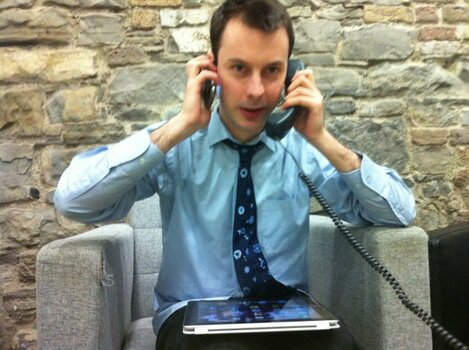 Step 7: Hook up the fax machine
Everybody knows that you need a fax machine to get the last-minute deals done. Fire it up once the clock hits 11pm and keep track of the late, late drama.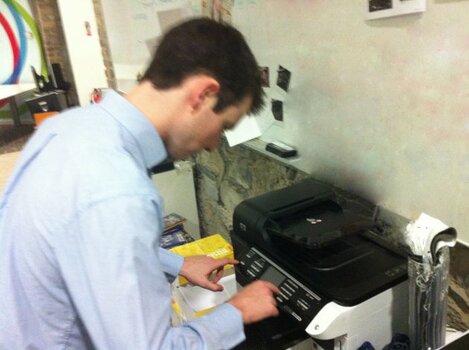 Step 8: Sleep
Fenno's only pretending to be asleep here. There's still plenty of work to be done this evening and you can follow it all in the deadline day liveblog.