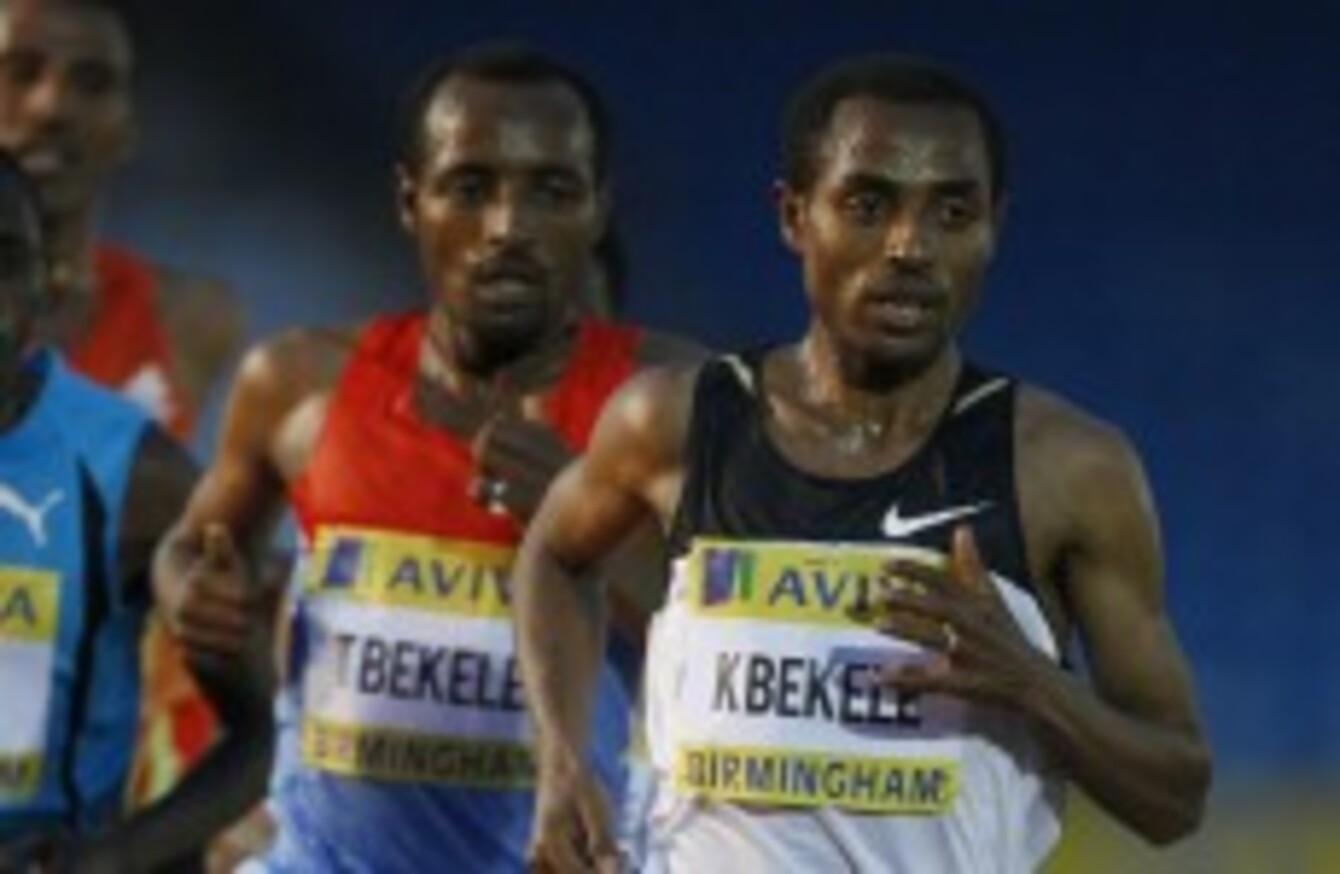 Image: Dave Thompson/PA Wire/Press Association Images
Image: Dave Thompson/PA Wire/Press Association Images
KENENISA BEKELE SAID  he was "100 percent back" after running the third fastest 10,000 metres time in the world this year on Friday.
Bekele, the reigning Olympic 5,000m and 10,000m champion, and the world record-holder over both distances, was running his first 10,000m of the year.
He finished strongly to win in 27 minutes 02.59 seconds, a time he hoped would be enough to book his spot in the Ethiopian team for the London Olympics.
"I hope to show to the world great things. Absolutely I am back, 100 percent," said the 30-year-old Bekele, who has been plagued by injury over the last two years.
Bekele was running as one of several guest athletes in a race at the UK Olympic trials. He beat his brother Tariku into second with two more Ethiopians, Gebre Gebremariam and Sileshi Sihine, third and fourth.
"I am very pleased, it was a very nice race," said Bekele. "It was just a bit windy so it's very difficult to run faster. But maybe I've made selection for the Olympic team now so I'm so happy."
Bekele ran the fastest 10,000m in the world last year with 26:43:16 in Brussels in September and initially thought that would be enough to gain selection for the Olympics, only to be told by Ethiopian selectors he had to do it again this year.
Bekele, whose next race is the Diamond League meeting in Paris on July 6, said: "Last year in Brussels I ran the fastest time in the world, but they didn't accept that time for me.
"Both the time and winning are very important. Of course I had to run faster this year to be on the Olympic team and I did it.
"I still have time to prepare for the Olympics. I need to work on my endurance."