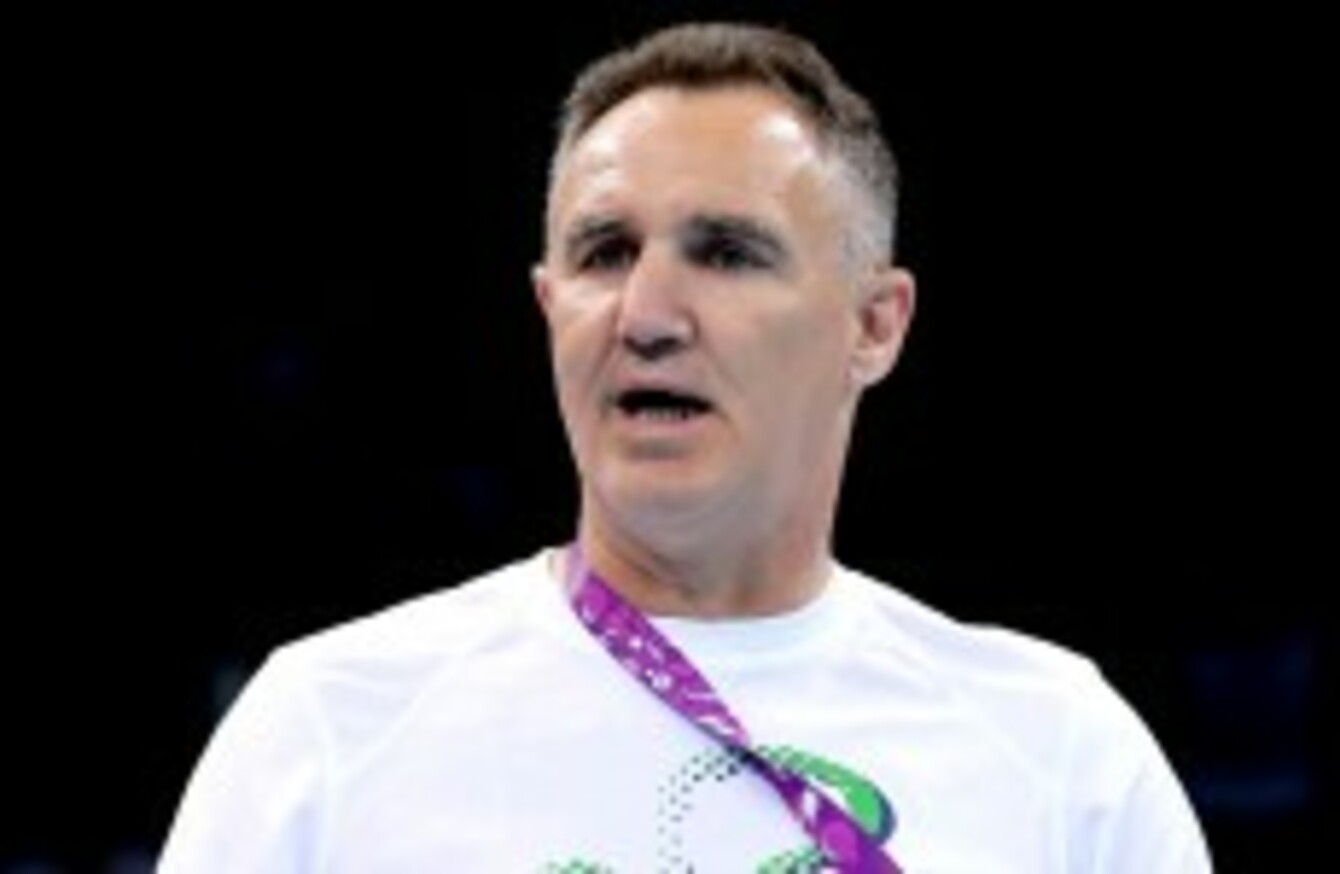 Walsh has moved to shed light on the events of the past few months.
Image: Ryan Byrne/INPHO
Walsh has moved to shed light on the events of the past few months.
Image: Ryan Byrne/INPHO
BILLY WALSH HAS admitted his 'shock' at the tone and content of the proposed contract offered to him by the Irish Amateur Boxing Association as the fallout from his resignation continues.
In a statement released this afternoon, Walsh says the IABA ultimately forced him out of his role as the head coach of the High Performance Unit.
Walsh, who oversaw seven Olympic medals during his time in charge, left for America on Thursday where he is set to finalise a contract with their women's boxing team.
The IABA yesterday insisted they'd done everything 'within reason' to retain the services of Walsh but contract negotiations between both parties ultimately collapsed on Monday.
Representatives from the IABA and Sport Ireland will appear before the Joint Committee on Transport and Communications next week to discuss the controversy.
Billy Walsh's statement in full:
"I have no intention of dragging this issue on any further and I do not intend to issue any further statements after this. However, I feel compelled to issue this statement due to the misinformation that has been peddled in the last couple of days and to clarify my position and to explain in more detail what actually happened in the negotiations.
"Everyone needs to move on from this situation but I cannot have what I know to be inaccuracies and an unfair portrayal of what has happened in the last eight months to not be corrected.
"The IABA has clearly implied that I have left because of money and that a contract was agreed on September 14th. This is simply incorrect. For ultimate clarity, I want it on the record that I did not resign from the IABA because of money.  Of course I wanted better financial terms. However, it was the non-financial and practical working terms that were the deciding factor in my decision to resign.
"For ultimate clarity again, what happened on September 14th was a meeting in the IMI where a framework of an agreement was discussed and agreed in principle. It was agreed I would resign my permanent position and take up a new role on a fixed term contract. The IABA, as the employer, was due to send me the documentation which reflected our agreement.
"The proposed new IABA fixed term contract arrived three days after the IMI meeting. What I received was a severance agreement for stepping down as a permanent employee and a fixed term contract from the IABA. These terms arrived via the IABA solicitor and were clearly termed contract denied subject to contract, which seemed highly unusual to me and my advisors.
Be part
of the team
Access exclusive podcasts, interviews and analysis with a monthly or annual membership.
Become a Member
"I was shocked at the tone and content of the new fixed term contract in that it consistently undermined my role and my authority at every turn.
"The new fixed term contract gave me very few legal protections and prevented me from having any contact with the Irish Sport Council (ISC) or the Olympic Council of Ireland (OCI) for example. These are key stakeholders that I need to deal with on a regular basis due to the nature of my role and the work of the programme. I was prevented from having contact with the ISC or OCI without prior written permission of the CEO. This stipulation also included any contact with the media.
"I was given absolutely no autonomy in the new contract and this was clearly aimed to undermine my position and would have made my job extremely difficult to do if not impossible to do.
"At this juncture, I was also under significant time pressure to sign or not sign a contract offer with USA Boxing, who had been waiting for months, which I made the IABA aware of.
"Instead of rejecting the contract outright and walking away, I went through the proposed fixed term contract with my solicitor (an eminent employment law professional) and a HR professional and identified up to 60 changes that were required to make this a fair and acceptable contract document for me. We submitted these changes through my solicitor to the IABA solicitor on the 21st of September. We clearly outlined our required changes and despite the IABA knowing the immense time pressures I was under and despite two reminders from my solicitor to the IABA solicitor that we were looking for a swift response, no response came from the IABA until October 8th. It seemed they were deliberately dragging this out.
"The response that came from the IABA on October 8th through their solicitor was reviewed by my solicitor and HR advisor. They advised me that what they received from the IABA, signalled a clear intention by the IABA to reject all the proposed amendments which I had outlined that I felt were needed for me to do my job to the best of my ability. The IABA had merely agreed to a few stylistic changes and one or two elements of limited substance.
"I was further advised that the IABA appeared to be resistant to any change to the contract save that in relation to remuneration and even at that, they appeared to be reneging on what I understood to be the minimum bonus.
"The IABA could not have been shocked or surprised that I resigned given their disrespectful response and blatant disregard for my required changes to the proposed contract. What I was offered was unworkable and aimed at forcing me to resign.
"After this response from the IABA I didn't hold out much hope for any further meaningful progress and needed to move my focus entirely to the preparation of the Irish team for the Worlds and the performance of our boxers at the Worlds.
"Following much reflection and careful personal consideration it became clear to me that the IABA had simply made an offer on the September 14th on the financial aspects of the deal only because the Minister had placed pressure on them to reach a deal.
"It is my view that the IABA deliberately constructed their subsequent proposed contract in a manner that I could not accept and delayed getting it to me to put me under further pressure in my discussions with the USA.
"I firmly believe that they had no intention or desire to engage me into the future.
I believe they did not want me to stay.I was left with no alternative but to resign.I could not work for someone who clearly did not want me, who was going out of their way to undermine my position and who wanted me to work under terms that were simply unworkable.It is time to move one but I need to ensure that the accurate series of events are on the record."