WORLD RUGBY CEO Brett Gosper believes the South African government's insistence on racial quotas in the country's Rugby Union (SARU) "will not be an obstacle" in their bid to host Rugby World Cup 2023.
South Africa, France and Ireland are the three nations to left in the bidding process for the tournament after reaching the official candidate stage. However, South African minister for sport and recreation Fikile Mbalula declared in April that the SARU would not be permitted to host an international tournament until they had met their 'transformation' targets.
Speaking yesterday after Ireland were drawn alongside his native Australia in Pool C of the Women's Rugby World Cup, Gosper appeared unconcerned.
"All of those are very strong candidates and we see don't see the issue with South Africa moving forward with the process.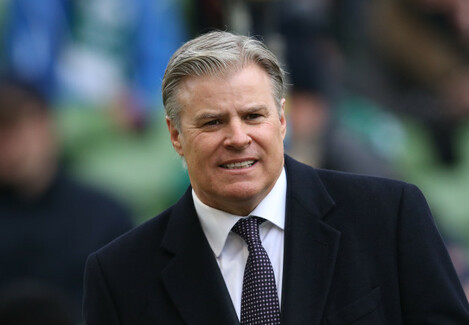 World Rugby CEO Brett Gosper.
"The issues that may have been there in the beginning are not proving to be an obstacle."
"There's an ability to manage that situation as we move to about 12 months (when the winning bid is announced) from now. Our belief is that, that's fine as far as the candidature of South Africa is concerned."
Asked for clarification, Gosper added: "We think it won't be an obstacle to them bidding with the other two countries."
Mbalula's initial stance was forceful and public, but as the Daily Maverick reported last month, his climbdown appears to have been done behind closed doors.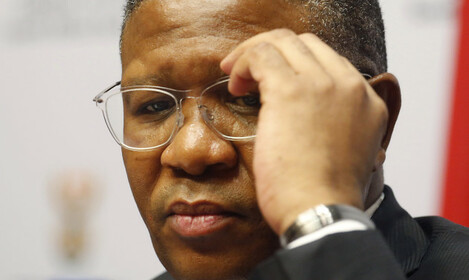 Minister of Sport Fikile Mbalula in March. Source: AP/Press Association Images
SARU continued to advance through the process over the summer despite Mbalula forbidding them to host the tournament. The sports minister then publicly relaxed his position slightly, offering to assess how the SARU have performed on its transformation targets next year and then decide on whether their hosting privileges ought to be revoked. New SARU president Mark Alexander has expressed confidence that they are on track to meet the majority of their transformation targets.
As for Ireland's chances of hosting the World Cup after Japan, most believe next August's Women's Rugby World Cup in Dublin and Belfast is the perfect opportunity to demonstrate the island's ability to host a larger tournament in 2023. Gosper agreed to an extent, but also played down the relevance of comparing the 12-team, two-venue tournament to the larger version held for the senior men.
"I don't know. From a scale point of view, it's not quite at the same level, but I think a lot of what you go through for a Women's World Cup is what you go through logistically and are thinking about.
"But it's mainly the passion of the people who want to host it. Ireland have the opportunity to showcase what great hosts they are and that can't be a bad thing."
The42 is on Snapchat! Tap the button below on your phone to add!