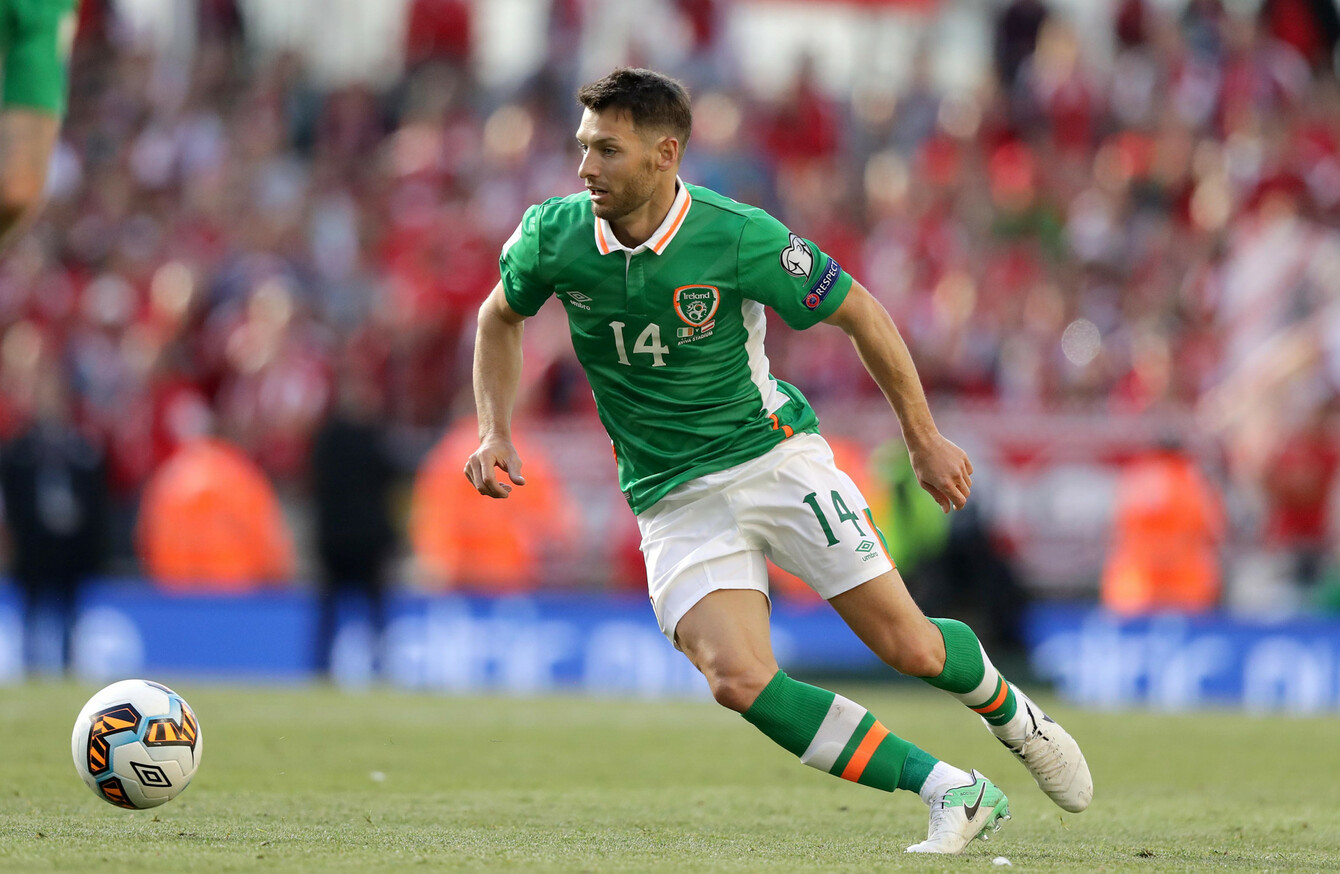 Image: Morgan Treacy/INPHO
Image: Morgan Treacy/INPHO
FORMER IRELAND MANAGER Brian Kerr believes Wes Hoolahan should start against Serbia tonight, if he is fit to play.
Martin O'Neill's side came in for criticism at the weekend, for their long-ball style of play against Georgia which yielded a 1-1 draw.
A win tonight would strengthen Ireland's chances of securing a ticket to the World Cup, and would put them in a strong position to win Group D.
Hoolahan emerged as a doubt yesterday, due to a tight groin. But Kerr insists that he should start, provided the Norwich City player is fit to play.
"It's not that Martin O'Neill has a lot of wonderful options. He's down a couple of players like Hendrick (quad) and McCarthy, who may well have started in the middle of the field had they been fit, he said on RTÉ's Morning Ireland today.
Now he has a few tired midfield players – Glenn Whelan, (Harry) Arter and Robbie Brady. Like a lot of people, I was surprised Wes didn't get a bit of a go the other night. But I think now, if he is fit, he should start.
"We need his creativity, we need his ability to find a pass. We need his ability to get on the ball, to be available for a pass and bring other players into the game.
"We can't just depend on the hoof and hope stuff. We've been outplayed possession-wise in all our home games so far in the group.
If we sit back again and try that type of stuff, we are lucky to get the result we need. I think with Wezzy in the team, and a few other changes around the pitch, we're more likely.
"I would say Martin is going to go for change, he needs to freshen up the team given the game is so soon since Saturday night."
Remarking on the game against Georgia, Kerr said that Ireland must strive for better if they are to come away with a win against Serbia.
"They've got to do better than that, they know that. There would have been a lot of soul searching, deep thinking and discussion over the last couple of days.
"Of course everyone will expect a better performance tonight because you need one. Serbia have very good players, they haven't been a great side over the last few years but they have good players and they'll be hard to beat.
He added that a victory against Serbia is possible tonight, but stressed that Ireland will need to produce a performance that rivals their displays against Germany and Italy from the successful Euros campaign.
"We need that type of performance with a better mixture of football, retaining possession and yes, the heart and passion that we're renowned for and that this Serbia team will expect tonight.
Listen to the full interview here.
Subscribe to The42 podcasts here: