A DECADE MAY have numbed the pain, but not the crushing disappointment of Irish fans.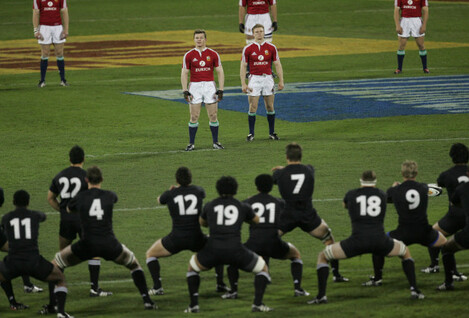 Source: INPHO
Brian O'Driscoll wasn't just Ireland's iconic star player and the poster boy for a rise from hopefuls to contenders. He was Ireland's first Lions captain in the pro era, the first since Ciaran Fitzgerald took the team to New Zealand in 1983.
Fitzgerald's squad lost the Test series 4 – 0, and still had a better experience that the Clive Woodward expedition south.
Source: EpicOB/YouTube
The All Blacks showed their best and worst traits in that opening minute. A quick-tap penalty, ambitious running rugby, efficient clear-outs, aggressive attack, an almost flawless kick for territory. But somewhere mixed in between, there was the apparent ruthless targeting of their opponent's finest player.
Then 26, O'Driscoll was a lone Lion attempting to disrupt a black ruck. Tana Umaga initially stood firm as pillar until he realised that the Irishman in fact had not been cleared out, he was behind him.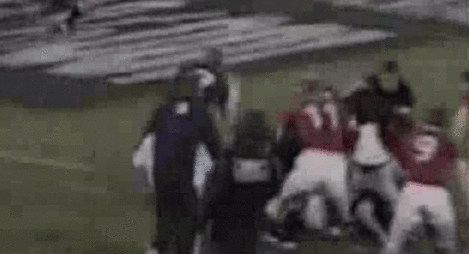 Umaga turns. Justin Marshall spins the ball clear.
Keven Mealamu heaves BOD up and back, Umaga lifts the left leg, Mealamu the right.
Man down.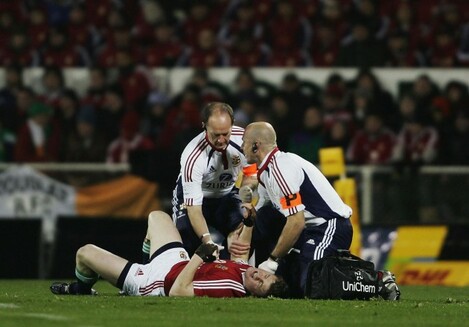 Source: Getty Images
With spin doctor Alistair Campbell on board the Lions tour bus, this wasn't going to be something easily swept under the carpet.
But did the whole Lions family get a little too up in arms? Maybe we had every right to after the citing commissioner managed to decide that the hosts had no case to answer.
Be part
of the team
Access exclusive podcasts, interviews and analysis with a monthly or annual membership.
Become a Member
Source: INPHO
Kiwis certainly felt the tourists were being a little over-sensitive, the entire nation went defensive on the issue – a stance that is far removed from their rugby philosophy – nobody more so than Umaga, who detailed the fall-out from the spear tackle in his 2007 autobiography, and was still unwilling to give up any ground.
"My first thought was 'jeez, don't be a sook; there's no use crying about it, man. It's over,' wrote the All Black.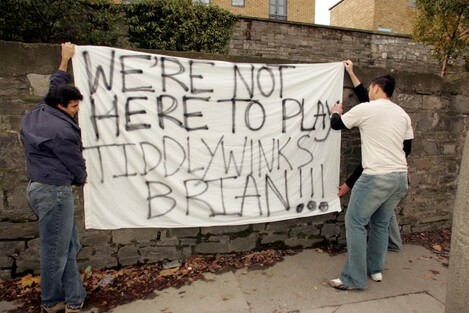 Source: Morgan Treacy/INPHO
"But it just snowballed and O'Driscoll kept going on about the fact that I hadn't rung him to say sorry. I finally obtained his number and got hold of him but it wasn't a warm exchange.
"He was still angry that I hadn't gone over to see how he was and once he'd got that off his chest, he accused me of being involved in a lot of off-the-ball incidents. When he started talking about off-the-ball stuff and me not being a gentleman I thought 'oh, you're reaching now'.
I never went out to commit foul play: I didn't punch guys on the ground or stomp on them. So I said, 'Oh well, mate, we'll just have to agree to disagree. I'm sorry for what happened to you but there was no intent in it; it was one of those unfortunate things that happen in rugby.
"He said, 'Yeah, but you could've helped it'. 'Okay, mate,' I said, 'all the best' And that was where we left it."
Until 2009.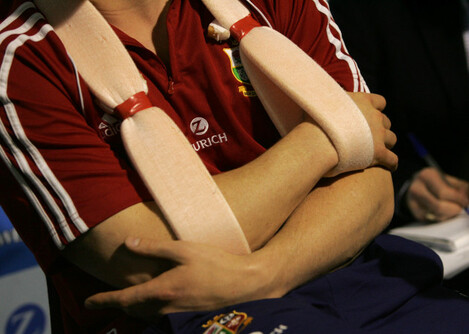 Source: INPHO
A pre-season tip to Nice presented O'Driscoll with a decision: bury the hatchet or send it flying at the man who was his opposite number on 25 June 2005.
"I thought, "Maybe, this is the time when you need to be the bigger man and go over and shake hands," O'Driscoll told The Telegraph. 
"I went over to him and did just that. We chatted for a while and that was the end of it."
The words 'spear tackle', 'shoulder,' dislocated', 'surgery' or 'sorry' never really came up. Just two brilliant centres engaged in awkward conversation for the sake of it.