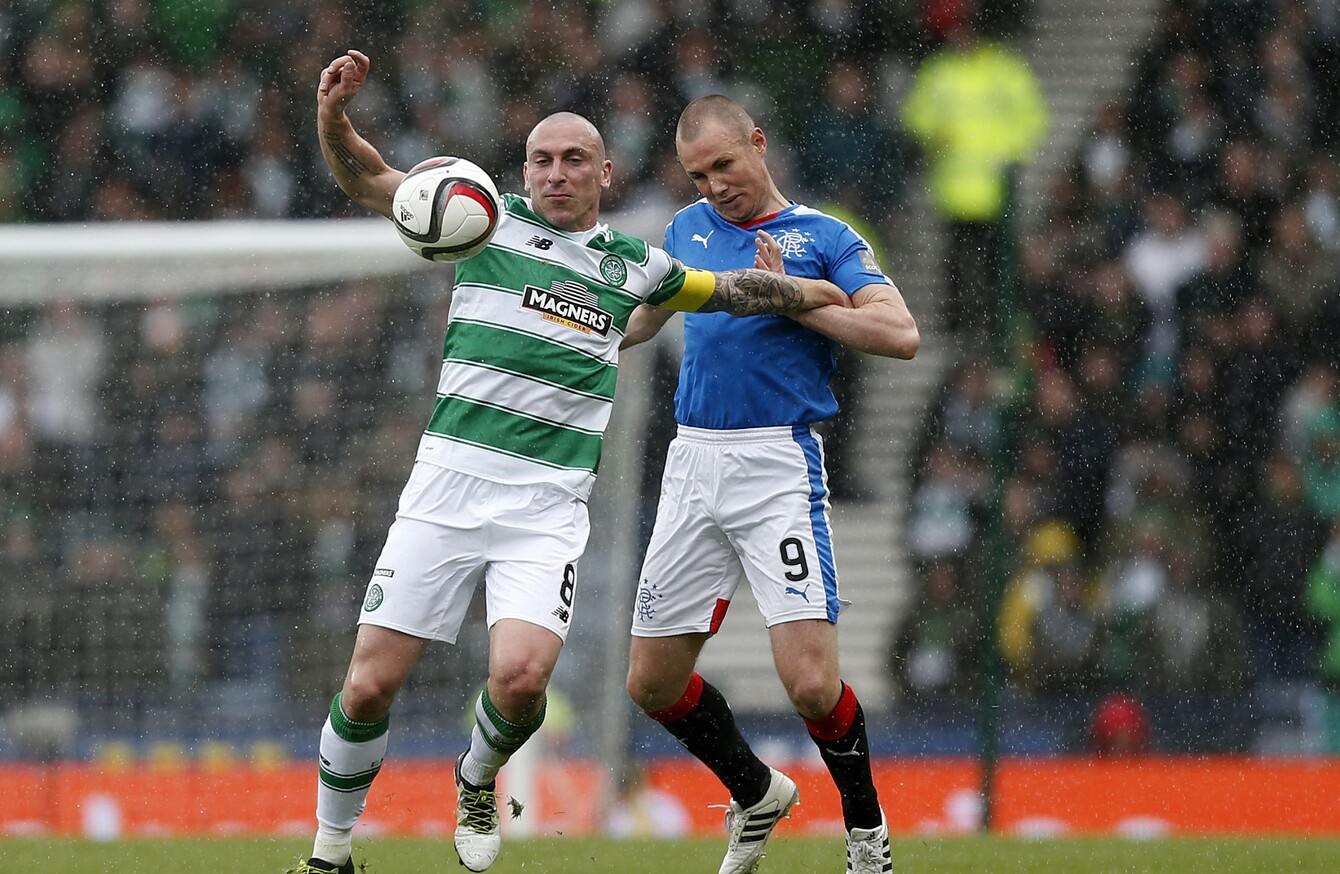 The two clubs have dominated Scottish football over the past three decades.
Image: Danny Lawson
The two clubs have dominated Scottish football over the past three decades.
Image: Danny Lawson
SCOTTISH GIANTS CELTIC and Rangers could compete in the English Football League when the divisions are set to be reformed in the 2019-20 season.
It was announced in May, that a fifth division is set to be included in the Football League, which would represent one of the biggest changes seen in English football.
With the number of league clubs set to expand to 100, the door could be open for the two sides to play their football south of the Scottish border.
Shaun Harvey, the chief executive of the Football League has now refused to ruled out the possibility of the Glasgow clubs playing in English football.
"We have recently gone out to our clubs to elicit their further views in relation to any different number of areas from the proposition that was first put forward. Once we have their views we can move forward," Harvey said.
"One of the simple questions is, if this is to proceed, is where should the teams come from? So the only ones who will decide that are the clubs themselves, so we will see what they say. I don't want to pre-empt anything."
It has been proposed to have 20 teams compete in every division, the same as the Premier League. The main motivation behind the restructure is to reduce the number of games Football League clubs play during the season.
Should the plans materialise, clubs will play eight fewer league matches, freeing up space for more midweek football for the cup competitions, in particular the FA Cup.
It is not the first time Celtic and Rangers have been linked with a move away from Scottish football due to the potential for both clubs to generate extra revenue from increased sponsorship and TV deals, as well as greater competition from the English teams.
But both sides will have to overcome significant obstacles to force any move through.
The42 is on Snapchat! Tap the button below on your phone to add!