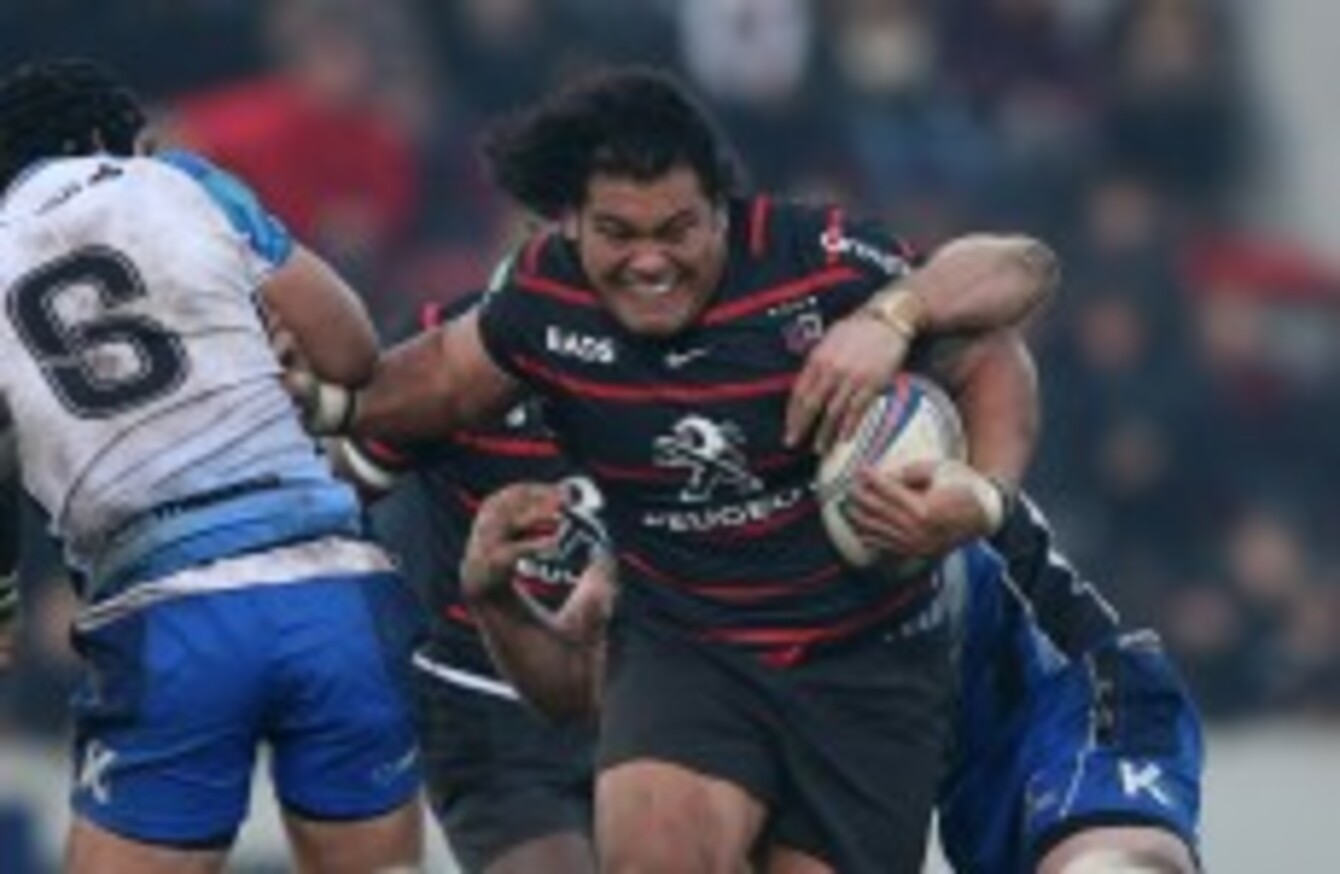 Johnston's power is a big asset for Samoa.
Image: Billy Stickland/INPHO
Johnston's power is a big asset for Samoa.
Image: Billy Stickland/INPHO
SAMOAN PROP CENSUS Johnston could soon find himself in a club vs country row, after Toulouse's management team expressed their disappointment at his decision to come out of international retirement.
Johnston had retired from test rugby in April after 47 caps, signing a new contract with the Top 14 semi-finalists.
However, Johnston has been persuaded to come out of retirement for tomorrow's historic test against the All-Blacks, which has disappointed his employers.
The new management team of Fabien Pelous and Ugo Mola have said they were unaware Johnston was intending to make an international u-turn, with Mola in particular saying the player could be disciplined when he returns.
While Johnton has been named to start in tomorrow's game, it's unclear whether of not he'll make himself available for the World Cup.
Pelous told French rugby magazine Rugbyrama: "We thought that Census had retired from international rugby. The fact that he is playing against the All Blacks is a bit of a surprise and unsettling."
Mola's comments seem even more ominous, hinting that the club may sanction the 34-year-old for reneging on his international retirement.
"When you lose a key player from your squad that should be present for pre-season but is not, there will be consequences," he said.