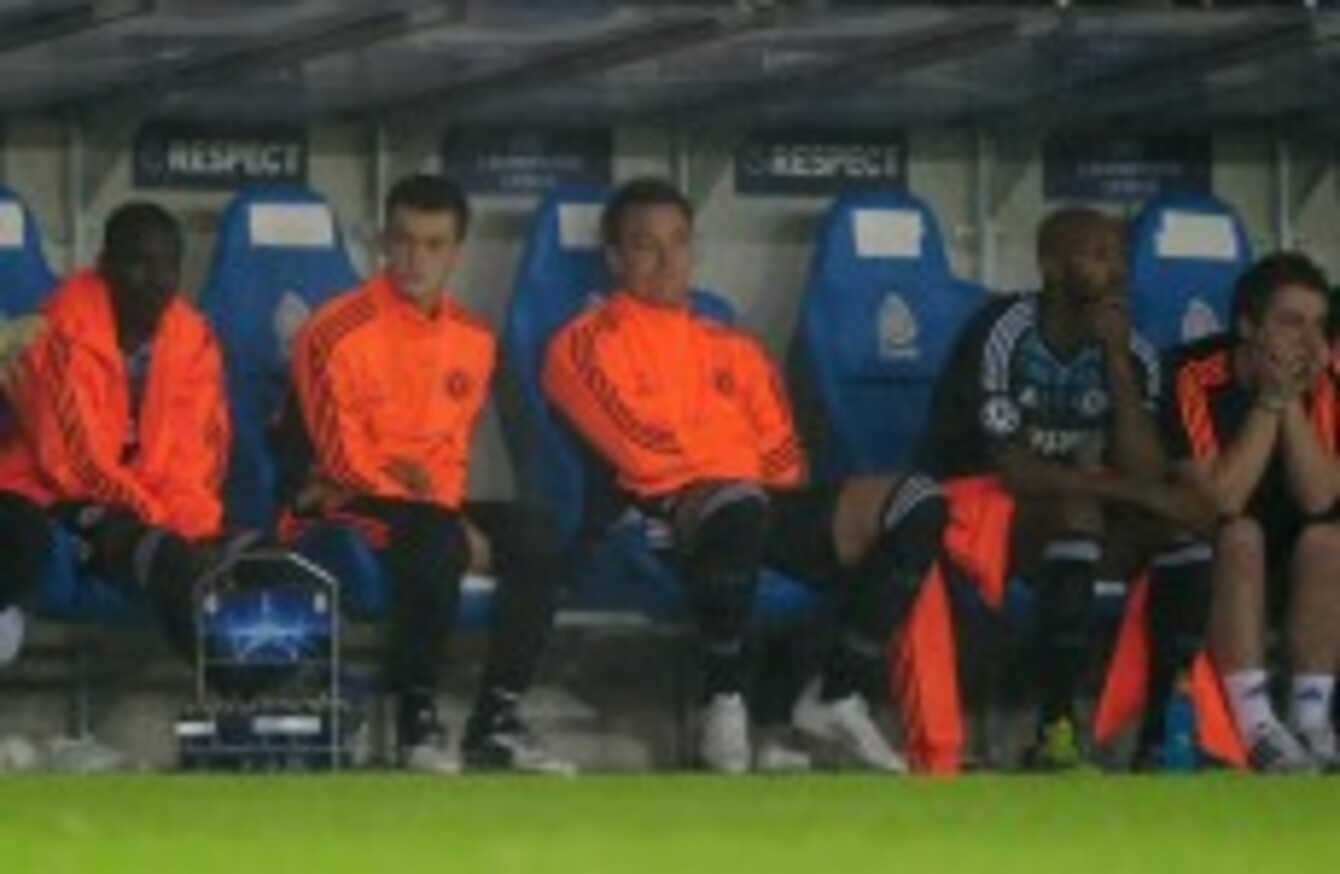 Image: Adam Davy/EMPICS Sport
Image: Adam Davy/EMPICS Sport
THE BAD NEWS keeps coming for Chelsea and new manager Andre Villas Boas.
Last night, the Blues were held 1-1 by Genk in Belgium.
But that disappointing result was overshadowed by ugly chanting from the travelling supporters as they taunted Anton Ferdinand.
The QPR defender is at the centre of a 'racism' row with Chelsea skipper John Terry. The England captain was a substitute last night.
Blues supporters sang, "Anton Ferdinand, you know what you are" but, this morning, club officials have moved to condemn the singing, calling it 'wholly inappropriate'.
Police last night began an investigation into allegations that John Terry used a racial slur in the defeat to QPR. The Metropolitan Police assessed the incident after a complaint by a member of the public last week and has decided it warrants a full investigation.
"Police were notified of an incident on Sunday October 23 involving alleged racial abuse," police said in a statement. "This is currently being investigated by officers from Hammersmith and Fulham."
The Football Association, which is investigating the captain of its national team seven months before the start of the European Championship, will be careful not to hinder the police probe.
"The Metropolitan Police has contacted the FA to make us further aware of their investigation into the matter," English soccer's governing body said in a statement.
"Due to this it would be inappropriate for the FA to comment until the police have completed their own inquiries."
Ferdinand has submitted his account of the incident to the FA and said he has "very strong feelings on the matter."
The 26-year-old Englishman said he did not want to prejudice the inquiry with a fuller statement until investigations are over. But he has used his Twitter account to repost messages of support and condemnations of racism.
The 30-year-old Terry, who has not been charged by the FA, has said the alleged comments directed at Ferdinand have been taken out of context.
England expects?
England coach Fabio Capello will have to decide by Sunday whether to include Terry in the squad for upcoming friendlies against Spain and Sweden.
Terry regained the England captaincy from Ferdinand's older brother Rio Ferdinand in March. He was removed as captain before the 2010 World Cup over a sex scandal. Terry allegedly had an affair with the former girlfriend of England teammate Wayne Bridge.
Terry's career has been spent at Chelsea and been marked by transgressions. He was fined by the club after he and three teammates drunkenly abused American guests at a London hotel the day after the 2001 terrorist attacks.
- additional reporting AP