ARE CHELSEA THE most loathed team in the Premier League right now?
The London club this week announced that they won't be apologising to Mark Clattenburg, as the referees' union have requested, for their decision to publicly make known allegations of racism against the official.
The sheer gall and arrogance of such a stance is breathtaking.
The fact that a glorified bureaucracy full of pampered millionaires can come close to ruining the life of (by almost all accounts) an innocent, hard-working, middle-class man, by going public with a ludicrous allegation that has since been essentially rubbished by everyone concerned bar the accuser, surely merits punishment of severest order.
Not one person of the many in the vicinity backed Ramires' claim that Clattenberg called his Chelsea teammate Mikel a "monkey," during the side's recent Premier League game against Manchester United.
Moreover, the very thought that such an incident could possibly occur beggars belief. Why would Clattenburg, knowing that millions of potential lip readers were watching, not to mention the presence of the players and assistant officials listening in on their earpieces to his every word, think it was even remotely possible to get away with such a blatant act of racism? Additional factors, namely that the furore over the

Suarez-Evra

/

Terry-Ferdinand

cases have barely died down, and that referees tend to have inherently strong levels of self-control, means such claims were not just improbable, but almost inconceivable.
The most likely explanation behind the incident in question is that Ramires misinterpreted what Clattenberg had said, though while he was ultimately at fault to an extent, the majority of the blame lies at the club's door for giving such credence to the accusation of a player whose knowledge of the English language is extremely limited.
While this decision to pursue Ramires' assertion was not objectionable per se, Chelsea's choosing to undertake the investigation so publicly meant their behaviour acquired a palpably sinister edge.
There were obvious malicious undertones to the case – Clattenburg had awarded some controversial decisions against the club amid their potentially pivotal loss to league rivals Manchester United. If Chelsea had ultimately won the match, it seems unlikely they would have made the subsequent complaints. Accordingly, it's difficult to dismiss the suspicion that even an organisation as powerful and influential as the London club could be prone to gross irresponsibility, making decisions in the heat of the moment, and basing them largely on bias rather than objective analysis.
Be part
of the team
Access exclusive podcasts, interviews and analysis with a monthly or annual membership.
Become a Member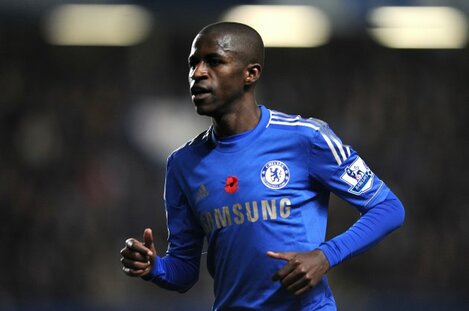 (Ramires was the player who levelled the accusation at Clattenburg – Andrew Matthews/PA Archive/Press Association Images)
Clattenburg has described recent events as the "most stressful time in my professional life" and the fact that an organisation such as Chelsea FC can do such damage to the reputation of an individual for no legitimate reason borders on the scandalous.
Their image has already been damaged by the much-publicised John Terry racism case and they have been guilty of highly unsavoury behaviour in the past also. The respective fan-made death threats levelled against not one but two referees – Anders Frisk and Tom Henning Øvrebø – was not helped by the behaviour of the clubs' representatives during the incidents in question. The verbal abuse by Chelsea players towards Øvrebø was unacceptable, despite the contentiousness of many of his decisions during their Champions League encounter with Barcelona, while the incident involving Frisk was even worse.
Then-Chelsea coach, Jose Mourinho, falsely accused the referee of inviting Barcelona's manager at the time, Frank Rijkaard, into his dressing room at the interval during the two sides' Champions League clash, and suggested he subsequently began to award them favourable decisions as a result of this supposed meeting, which as later evidence proved, never even happened.
The recent treatment of Clattenberg shows that Chelsea have hardly resolved to show greater respect towards referees in light of these unseemly incidents, and he consequently represents the third official whose reputation they've tarnished to a degree.
All of which suggests that there is a culture at the club, in which they genuinely believe they are the perpetual victims of scheming officials who have the audacity to illicitly deny them their divine right to victory.
These egregious mannerisms must therefore be stamped out. A fine would be meaningless, given owner Roman Abramovich's possession of seemingly limitless funds. Instead, an example needs to be set. If the FA are truly serious about their respective campaigns aimed at promoting greater respect towards officials and "kicking racism out of football," it is imperative that they act decisively in this instance and dock Chelsea points for their arrogant, disdainful handling of the situation. A failure to do so would constitute a considerable disservice to both the aforementioned laudable ideals. And more seriously still, it would serve as a further blow to the association's already faltering credibility.