FOR THOSE OF us that grew up in cities and suburbs, finding a space to unleash your sporting fury was often difficult.
Matches and road games were often interrupted by neighbours looking to selfishly drive up their street. The worst of the worst would park their car on the road and glare at you as they stalked in for their daily serving of dinner and soap operas.
However, when the streets were close to clear or the council mowed the nearby field it was 'Game On'. Here are our nine favourite games we played in the city growing up.
Street football
Whether it was On The Volley, Three-and-In, World Cup or Heads and Volleys, these matches were often the best, and fiercest, you've ever competed in. There was always the danger of a window getting smashed or a car running over your ball but you cared not a jot. Goal posts were often two trees or one tree and a lamppost.
Sometimes, during the summer or holidays, street would take on street for the local bragging rights.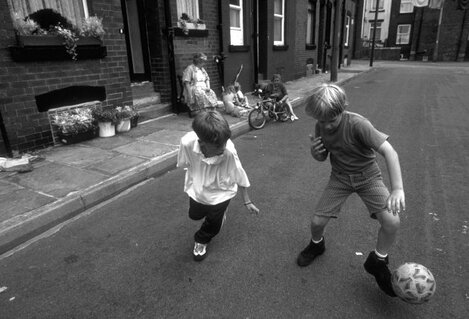 "Mind me bleedin' flowerpots." (©INPHO/Allsport)
Kerbs/Curbs
These games could go on all day and night. Watch out for oncoming traffic and catching rebounds off the curb got you double points. "First to 100 wins!" Check out the video [with odd soundtrack] below:

YouTube credit: AdmireMyAttire
Tip the can
As described by our DailyEdge colleagues last June, 'the can (or a plant pot, or gate pillar or whatever) is out in the open. Whoever is 'it' stands at the can, counting to 20, while the rest of the gang run off to hide.
When the counting is finished, 'it' goes on the hunt. Every person that is caught gets sent to 'jail', but if someone manages to 'tip the can' before being caught, they can free one of their comrades.
Road tennis
Every year, once Wimbledon came around, you would dust off your old Boris Becker, crappy 10% graphite Lifestyle Sports £5 job and take on all-comers. Playing with two squares for your court was the skillful way of doing it but using four squares allowed for booming Pete Sampras-style serves. It annoyed you immensely if you had to take down your tow-rope net to let a car pass up the street.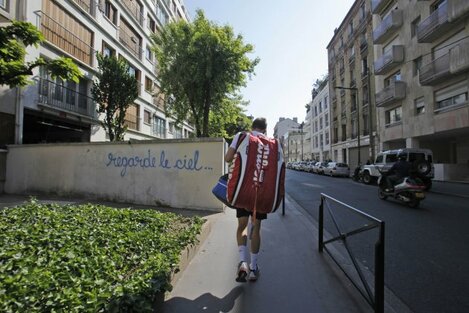 Looks like as good a spot as any for a game. (AP Photo/Michel Spingler)
Skipping
There were two ways of going about this. The fun way and the Rocky Balboa way:
YouTube credit: yumin su
YouTube credit: danesbenoit
Tip rugby
Back before fancy 'tags' were ever invented, yourself and your mates would find a patch of grass and run your tails off. The rules said 'tip' the guy/girl to stop them but the tips often became full-on tackles and mass brawls regularly ensued.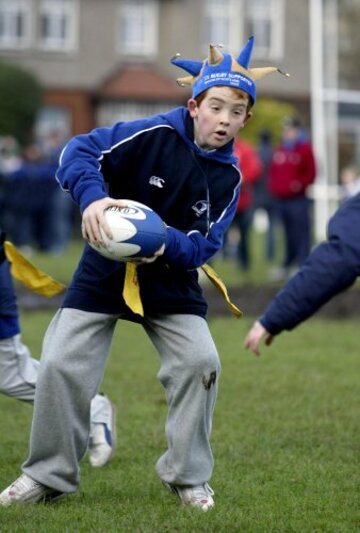 Sell him a dummy with your eyes. (©INPHO/Dan Sheridan)
Street (or driveway) basketball
You instantly befriended the guy or girl that got a basketball net, or stand, for Christmas. The only problem was finding sand to weigh the base down. Also, flagrant elbows were allowed.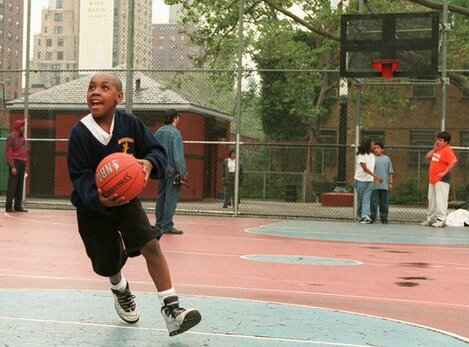 Preparing to launch. (AP Photo/Vincent Pugliese)
Squares

Like volleyball but done by kicking the ball back and forth and allowing only one bounce. Purists often frowned on the one bounce rule and maintained keeping the ball airborne was the only way they would play. Head tennis is similar but no bounces are allowed here.
Rounders
Find the nearest patch of grass, if you can, or make the game challenging by playing on a narrow street and using the obstacles (cars, dogs, trees, elderly neighbours) to your advantage. Having Croke Park to play on, though, is handy.
YouTube credit: WJP11
What are your favourite street game memories?