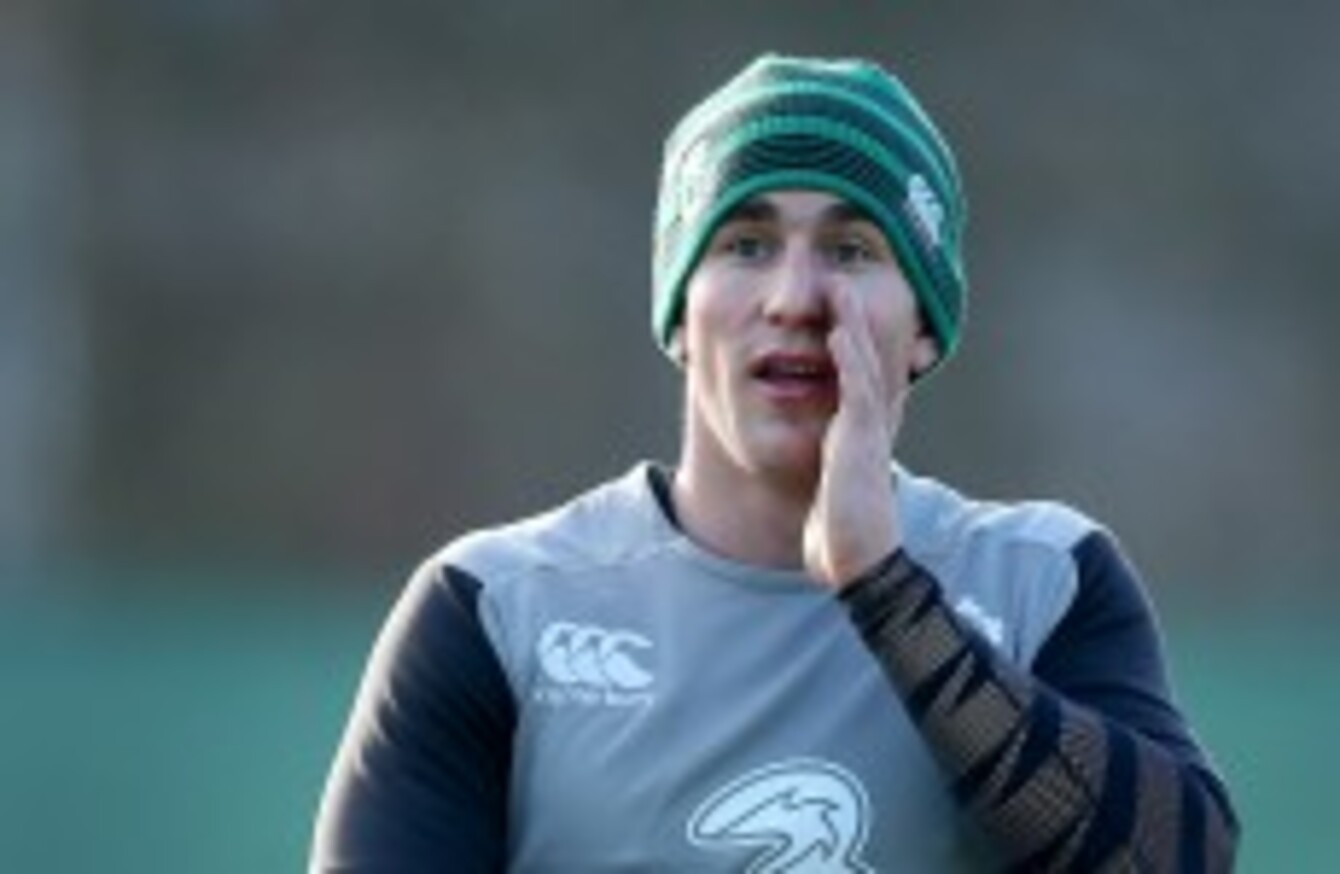 Image: Billy Stickland/INPHO
Image: Billy Stickland/INPHO
IRELAND HEAD COACH Joe Schmidt says the composure of Ian Keatley helped sway the decision to select him as Ireland's number 10 for Saturday's opening Six Nations match away to Italy.
The Munster playmaker was selected despite Schmidt's previous preference to Ian Madigan as back-up to Jonathan Sexton.
However, with Madigan getting limited game-time in the pivotal role this season and Keatley showing glimpses of his best form at key points in European competition, the 27-year-old was offered his fourth international cap in almost six years.
"It was a reasonably tight decision," Schmidt said at today's team announcement in Carton House.
"It is probably a vote of confidence in Ian Keatley in that he has controlled games well and finished games off for Munster in clutch moments."
Asked to elaborate on which moments he views at key, he pointed to the late drop-goal to beat Sale and also an 82nd minute penalty which helped Munster snatch a bonus point away in Clermont.
"I think at the start of the season there was one against Edinburgh in the Pro12 that he didn't nail. But you go back to Sale, the clutch kick was a drop-goal at the end, the clutch kick was a tough kick in Clermont, and he's managed to hit those ones over.
"So I think you've got to be able to give confidence or put confidence in players who are delivering. And in recent times he's delivered."
According to the New Zealander, Madigan took his role on the bench on the chin, immediately asking what was required of him now that covering centre was part of his remit.
"That's the nature of him. There's no doubt there is some disappointment; he'd love to be starting but he'd also acknowledge that he hasn't had the same game-time and fluency, at 10. And there is a combination there between Ian and Conor."
Combination
That experience of playing with Ireland's first choice scrum-half is key. Although Keatley has proven his ability to manage his way through games at home and away, the partnership with Conor Murray makes this combination the right call.
"They play week-to-week, play well together, and that understanding is very good. It's not to say that I don't think [Madigan] couldn't play well with Conor. It's also that Ian Keatley has that rhythm of playing at 10 on a regular basis.
"Madigan, obviously, hasn't and coming off the bench he's got that flexibility of slotting straight into 10 or 12. That is a nice thing to have as well."
Schmidt added: "We had one of the longest ever selection meeting to try and come up with this team. There are some really competitive slots. I know the players feel that pressure, internally. There is plenty of external pressure and we believe Ian Keatley can cope with that."