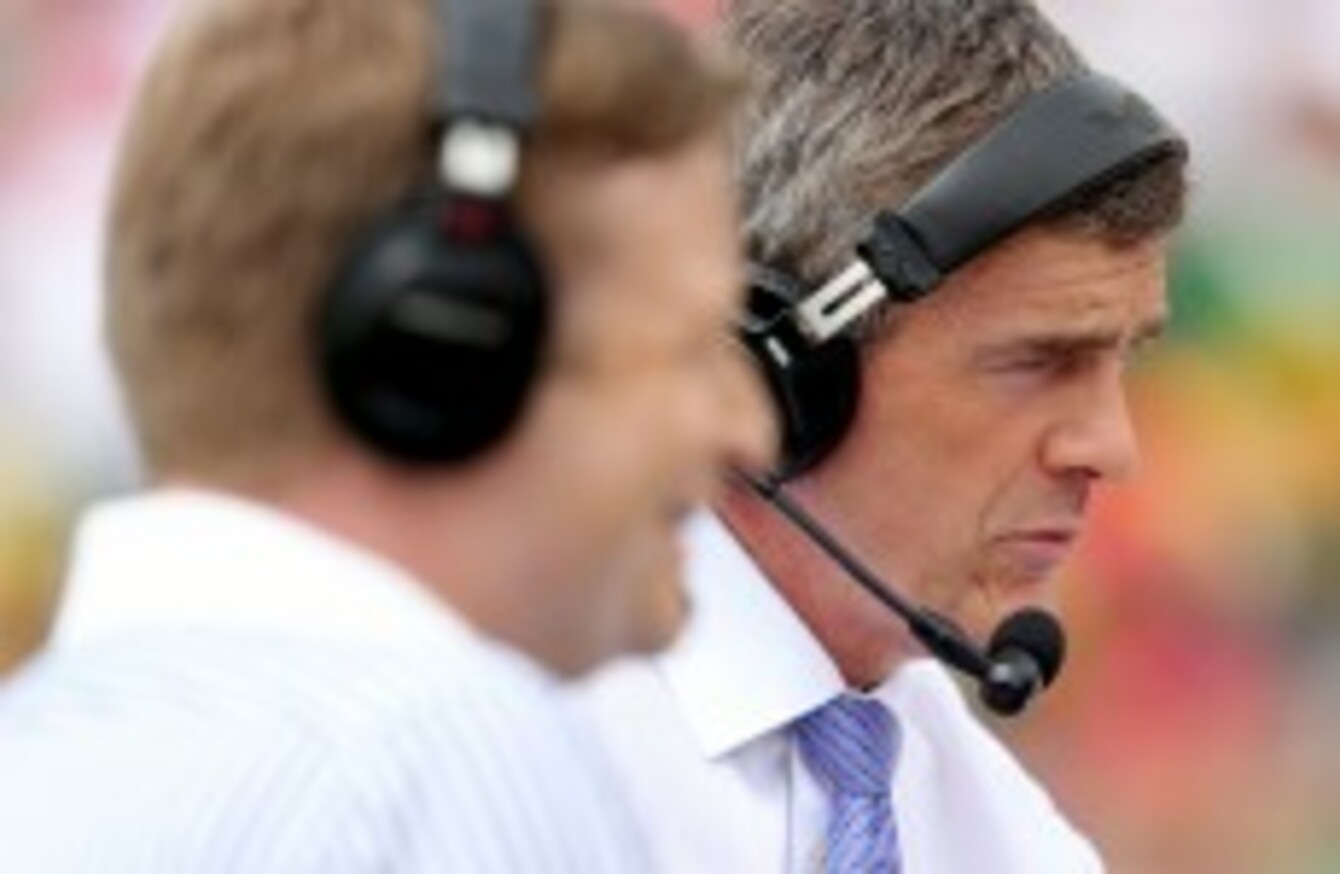 The former All-Ireland winner says it's a 'disgrace'.
The former All-Ireland winner says it's a 'disgrace'.
COLM O'ROURKE HAS called for the authorities to come down hard on anyone who abuses GAA players online following the worrying insults leveled at his nephew at the weekend.
Meath goalkeeper Paddy O'Rourke was subjected to sickening abuse on Twitter following the county's shock Leinster SFC semi-final defeat to Westmeath at Croke Park on Sunday.
O'Rourke was sent-off in stoppage time and then found himself in the eye of a storm as disgruntled fans took their anger out on the Skryne netminder, with one user threatening to 'knife him'.
Speaking on RTÉ Radio 1′s Drivetime programme this evening, O'Rourke's uncle and The Sunday Game analyst said it's an issue which needs to be taken seriously or else it will only get worse.
"It [the result] hasn't gone down well in the county at all," O'Rourke said. "The abuse on Twitter of some players, including my nephew Patrick in particular, is just disgraceful.
"I think it's time at this stage when the law of the land must apply in these cases when people are saying things an incitement to violence or an incitement to hatred.
"The Gardaí need to intervene in these sort of things – people are getting away with far too much with this online abuse."
Earlier this month, Cork hurler Damien Cahalane was targeted after the Rebels' Munster semi-final defeat to Waterford and yesterday was the latest in a number of instances where players have been subjected to online criticism.
O'Rourke admitted that players are aware of the dangers of having an online presence and would be better off staying away from social media but says they shouldn't have to go to those measures.
"The danger of that sort of thing is out there," he continued. "And I think the players would be better off in general if they weren't on Twitter at all, even though it is of benefit to some in their working lives.
"There was even a situation when my own name was being used on Twitter by somebody else to abuse people.
"I think it's time all decent people realise what's going on. Players don't deserve this after all the effort that they put in. They shouldn't be subjected to it after a defeat."