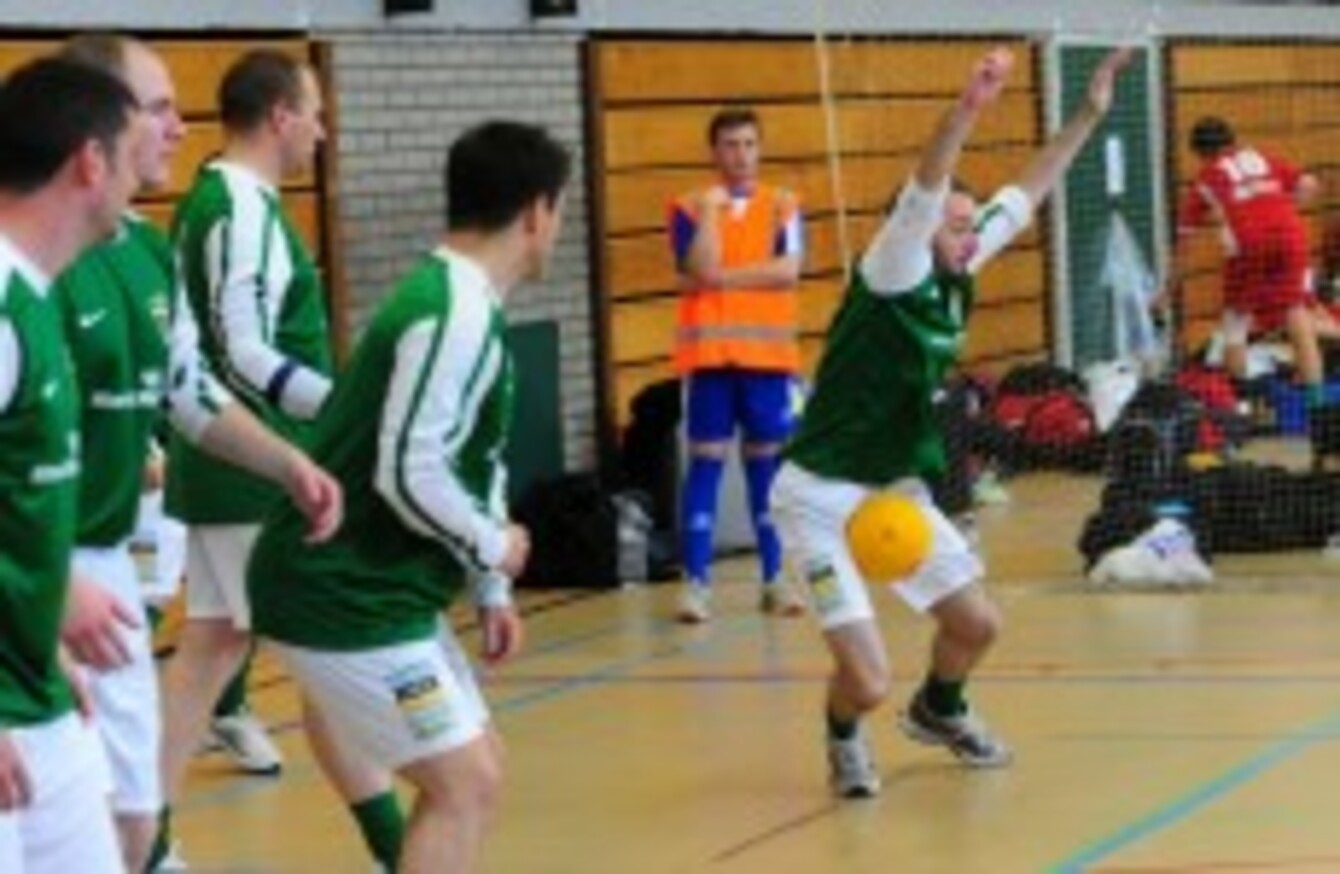 DODGEBALL — DODGE, DUCK, dip, dive and…
If you haven't seen the 2004 blockbuster film starring Ben Stiller and Vince Vaughan, then you surely have heard at least one of the classic quotes from Dodgeball. "If you can dodge a wrench, you can dodge a ball!"
Forget about the movie though. As the sport grows and becomes more and more popular on these shores, there are plenty of Irish clubs where you can put the "Five Ds" into action yourself. On 24 November, teams from Dublin, Cork and Waterford will take part in the All Ireland & UK Dodgeball Open in Dublin.
So how does it work then?
The games are played between mixed teams of six versus six where each team aims to knock out their opponents. The team with the most players standing at the end of the time limit is the victor.
Sounds simple right? Simple to learn perhaps, but there is so much more.
The two-minute long games start with a rush to the centre three balls. These are then passed to the back of the court and the game is on. Players can be knocked out by getting hit by a ball, having one of their throws caught or having the ball knocked from their hands.
If a team makes a catch, they are rewarded by getting one of their players back in. This can make for some lightning-fast turnarounds as teams that are down players can end up winning in a split second thanks to a decent catcher. Many Gaelic players often find they have a natural ability at catching when they first start playing.
Although a fast player with good hands or a strong arm is a great asset, a quick-thinking player who can organise their team in the middle of a game can be just as deadly. Every player has an aspect of the game they will excel at and no experience is needed to get started playing. You'll be surprised at how quick you can pick up the rules and even some tricks to catch your opponents out.
The Dublin tournament on November 24 is the first big event staged by the Irish Dodgeball Association – and there is still room for teams. Players are coming from all over Ireland and the UK to compete and generally have a good time.
Much like the movie, the community has a healthy mix of good humour and competitive action. Dodgeball is a great way to keep active and meet new people while doing it. Nothing brings people together like trying to destroy each other with dodgeballs.
How do you get playing? Get in contact with us! We are always happy to show people how to play. There are clubs in Dublin, Cork, Waterford and Northern Ireland all looking for new players to expand their clubs and organise events with. The night out afterwards is always great craic as you have a laugh getting to know past enemies, reminding them how you got them out or promising to get them back next time.
Stephen Fletcher is an organiser of the All-Ireland & UK Dodgeball Open which takes place in Knocklyon on 24 November. For more information on the tournament click here, or click here to visit the Irish Dodgeball Association website.
See further details on the Dublin Dodgeball Club or MoneyShotz (Waterford).