SCORING A GOAL in front of Hill 16 is one of the sweetest feelings a Dublin footballer can imagine.
Getting whacked in the face and almost preventing a Dublin goal in front of Hill 16 is quite the opposite.
Diarmuid Connolly experienced both in today's one-sided first half against Kildare.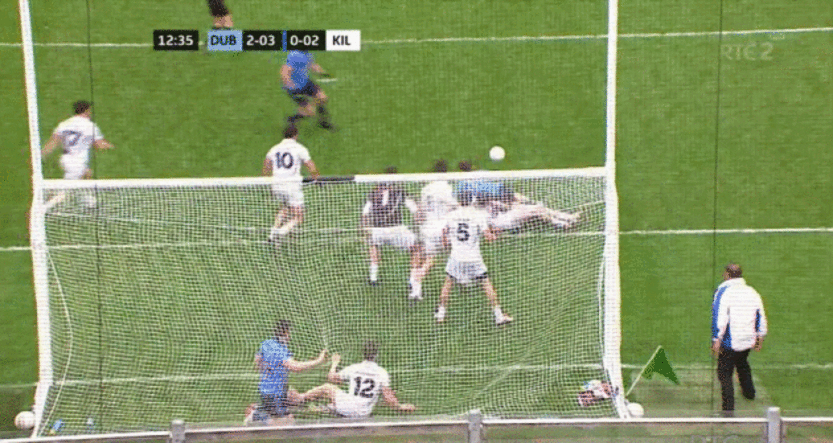 Fortunately for Connolly in the first instance, the umpire was quick to raise the green flag while he buried his burning face in the grass behind the goal-line.
And the forward shook off the blow and delivered a killer blow to Kildare's chances before the break.