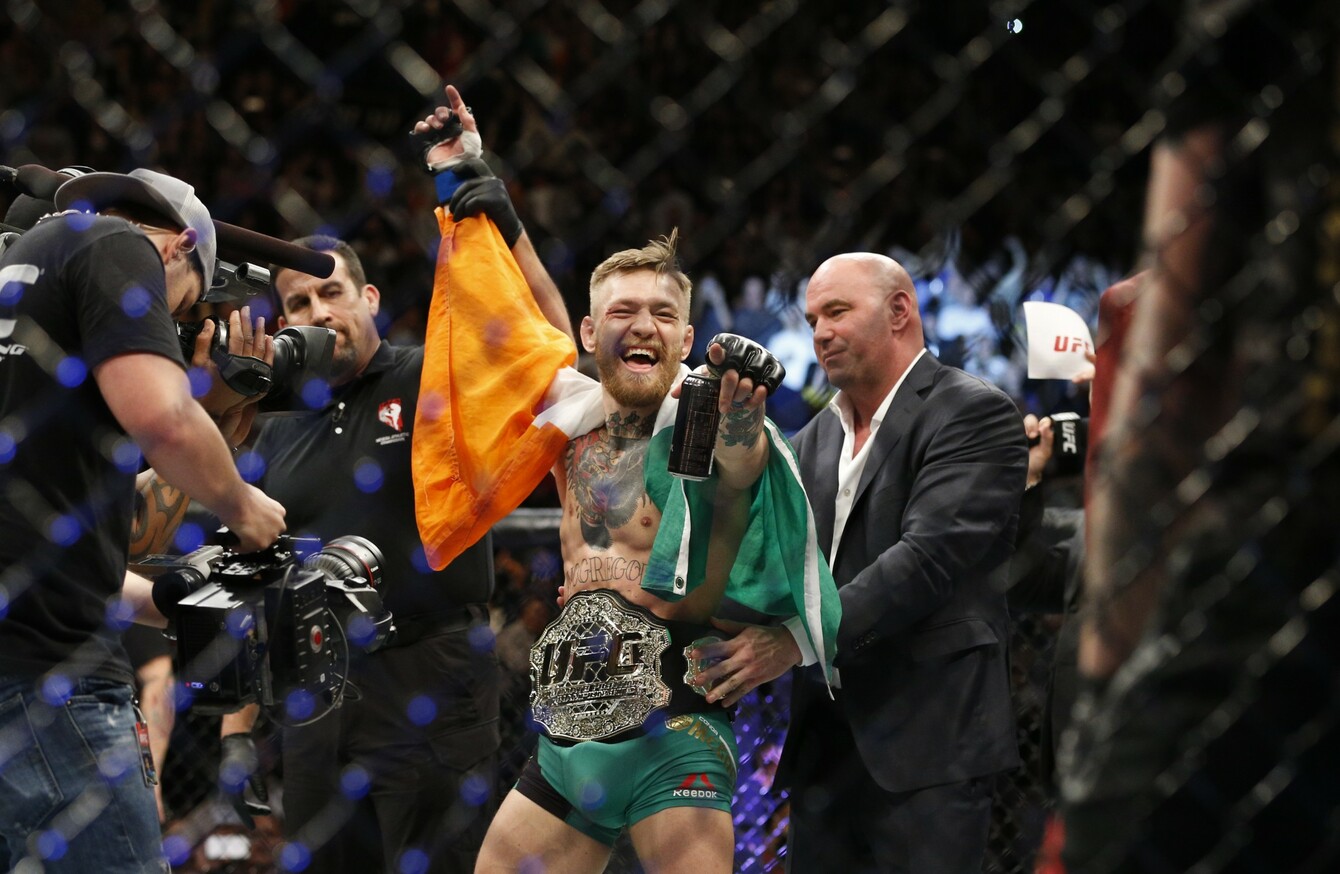 McGregor could make upwards of $5 million for Saturday's win.
McGregor could make upwards of $5 million for Saturday's win.
CONOR MCGREGOR LEFT the MGM Grand Garden with the UFC featherweight title on Saturday night.
Now all that's left to do is count the cash.
Before he set foot into the Octagon, McGregor was guaranteed a $500,000 pay cheque — win, lose or draw.
That purse, first reported by MMA journalist Kevin Iole, was more than the $400,000 guaranteed to defending champion Jose Aldo who was also offered a $100,000 win bonus.
But McGregor's cool half-million is only the tip of the iceberg. On top of that, you can add a declared $50,000 bonus for performance of the night as well as additional sponsor pay.
That's before we even get to the cash cow that is pay-per-view money.
As one of the biggest stars on the roster, 'The Notorious' is also guaranteed a slice of the UFC 194 TV takings. Those figures are not yet known but experts expect that the PPV buys will exceed the one million who paid to watch McGregor win the interim title against Chad Mendes at UFC 189 this summer.
The size of the payout is a grey area as the exact terms of McGregor's PPV arrangement is not known, but Forbes report his cut to be in the region of $3-$5 per buy.
So, presuming the expected million buys is correct, that's an estimated $3m-$5m winging its way to the champion's bank account.
When you add it all together — or, even more impressively, break it down to earnings per second for the 13 seconds the fight lasted — it's a stunning take for a night's work.