OVER THE LAST 18 months, three high-profile footballers based in Spain have all been hauled before the courts on tax fraud charges.
Lionel Messi has been sentenced to 21-months in prison but because he's a first offender, that will be suspended.
Neymar has been forced to pay back just under £25m while he still faces the possibility of  standing trial for alleged fraud and corruption.
Javier Mascherano received a one-year prison sentence, avoiding jail time by paying a fine of £625,000.
The rule is pretty clear: even the richest of the rich eventually bow to the requests of the authorities, particularly when their precious brand is at stake.
Cristiano Ronaldo is no different.
Going by the recent pattern, we can safely say there's a decent chance that the Real Madrid attacker's finances are worth investigating.
Players, by their very nature, are molly-coddled from early in their careers. Yes, there are plenty of rags-to-riches stories but even the most humble athlete puts their faith in professionals to guide them through their financial affairs. For the most part, players pay little attention to the finer details until it's too late.
Just this week, Alan Shearer sought damages of £9m from a financial advisor who he claimed gave him 'negligent' advice. Shearer stopped playing in 2006, was hardly the most marketable star and played for provincial clubs. Yet, he still maintained he was done out of millions that closed in on double figures. Can you imagine the scale of money the likes of Ronaldo and Messi swim in?
And how much of that money do they actually know about? Perhaps the most significant thing about these stories is the reality check for players. The more money they make, the more their advisors make too.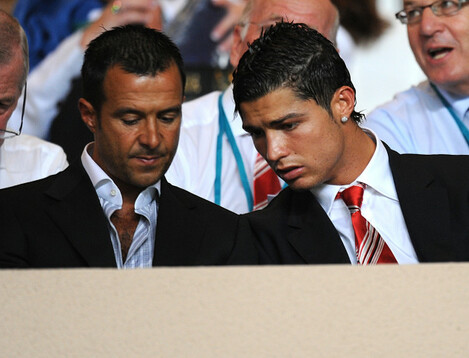 Ronaldo and Jorge Mendes pictured together in 2008. Source: Neal Simpson
Ronaldo, famously, is represented by Jorge Mendes. It's worth reminding ourselves that Mendes has a string of investment funds in a variety of tax havens like Gibraltar, Jersey and even Ireland. It's nothing new. People try anything to reduce the amount of tax they owe, particularly the millionaires. But where there are webs, there is intrigue.
Ronaldo is the richest sports-star in the world. In the last 12 months, he's earned just under £73m. He also resides in Spain. There's a pretty good chance the taxman will want to take a closer look.
The quotes from Ronaldo's camp earlier today were unintentionally hilarious.
"He feels he's honest, has good character and did everything OK", said 'a source close to the player'.
How does he know? Does he painstakingly mull over a multitude of Excel spreadsheets and a couple of detailed balance sheets every month? He puts his faith in others to do good by him. That's all.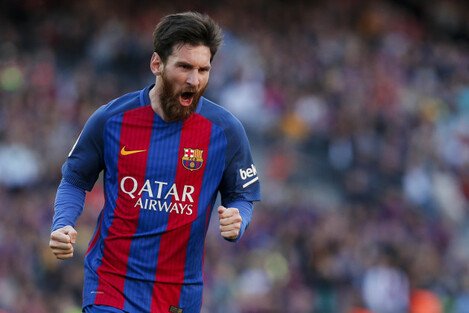 Source: Pau Barrena
When Messi faced the music in a Barcelona court-room last year, it was inevitably embarrassing. It quickly turned out that he didn't really have any idea what was happening his finances. He merely signed documents when and where people told him to to.
"I didn't know anything. I only worried about playing football," he said.
I signed them (contracts) because I trust my father and it never entered my head that he would try to cheat me. I only knew we arrived at agreements with sponsors for certain quantities of money and that in return I had to make commercials and be photographed, but I have no idea where the money went."
Ronaldo, apparently, feels 'great indignation' that he's under the microscope. But he's certainly not the first and won't be the last either. To maintain an exasperated, overwhelmed perspective doesn't do him much good. This is certainly not unexpected.
What are they
really like?
Rare insights on sport's biggest names from the writers who know them best. Listen to Behind the Lines podcast.
Become a Member
Still, his team have been working hard to change the narrative and the effort is paying off in spades.
Many people are genuinely discussing where Ronaldo will move to, because it's very easy to just flee a country with tax allegations hanging over your head.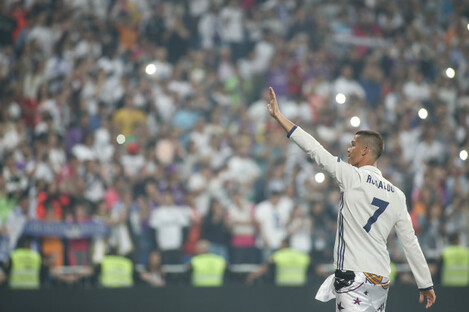 Source: NurPhoto
And, those same people have narrowed it down to two possible clubs: Paris Saint Germain and Manchester United.
Well, of course.
According to many, United have the financial muscle to lure him back. It will only take £880m to buy out the remainder of his lucrative Real contract and, let's say a sexy wage-hike to £500,000 per week. Walk in the park. Also, it is a seamless switch for a player who has been crowned Europe's best three times in the last four editions of the Ballon d'Or. And going from a club who have just won historic, back-to-back Champions League titles to a team in the midst of transition and who, just a few months ago, were taking on FC Rostov in the knockout stages of the Europa League…well, that also makes complete sense.
But as Tony Wilson (Steve Coogan) says at the very beginning of 24 Hour Party People, paraphrasing from John Ford:
When you have to choose between the truth and the legend, choose the legend."
If Cristiano Ronaldo is found to have breached his tax obligations, he will hand over the money he owes, beg for mercy and get a slap on the wrist because, quite paradoxically, others will tell him to.
The42 is on Instagram! Tap the button below on your phone to follow us!